St. Mark's kindergarten students have been learning about Peru during Hispanic Heritage Month. Last week, they tasted a special drink, Inca Cola. Yesterday, one of the students brought in a llama made from Peruvian llama fur. How fun to see a real world connection!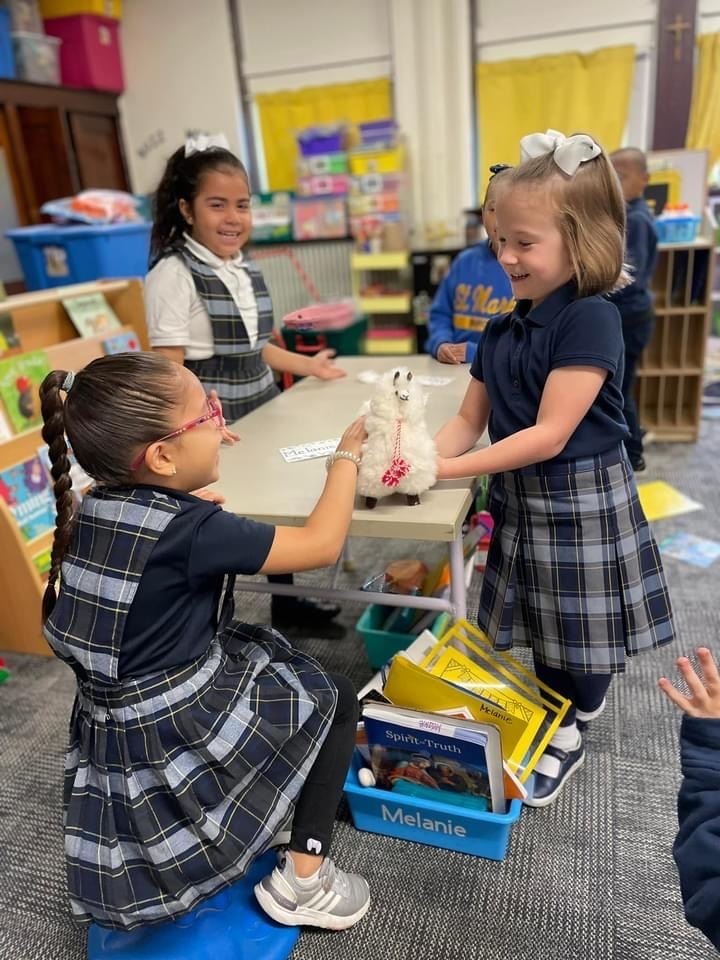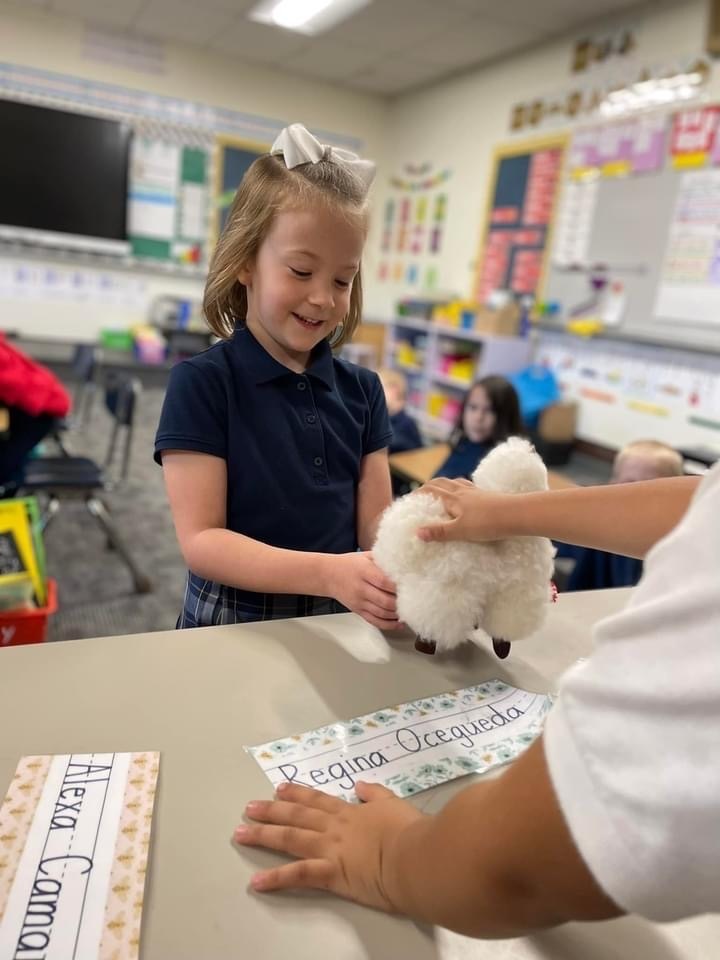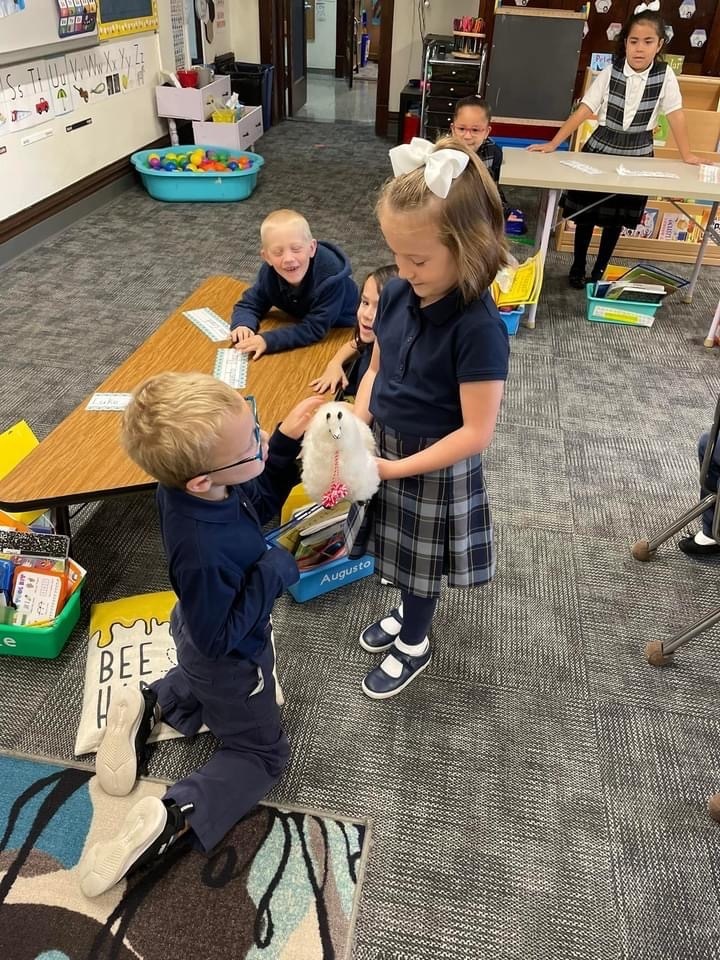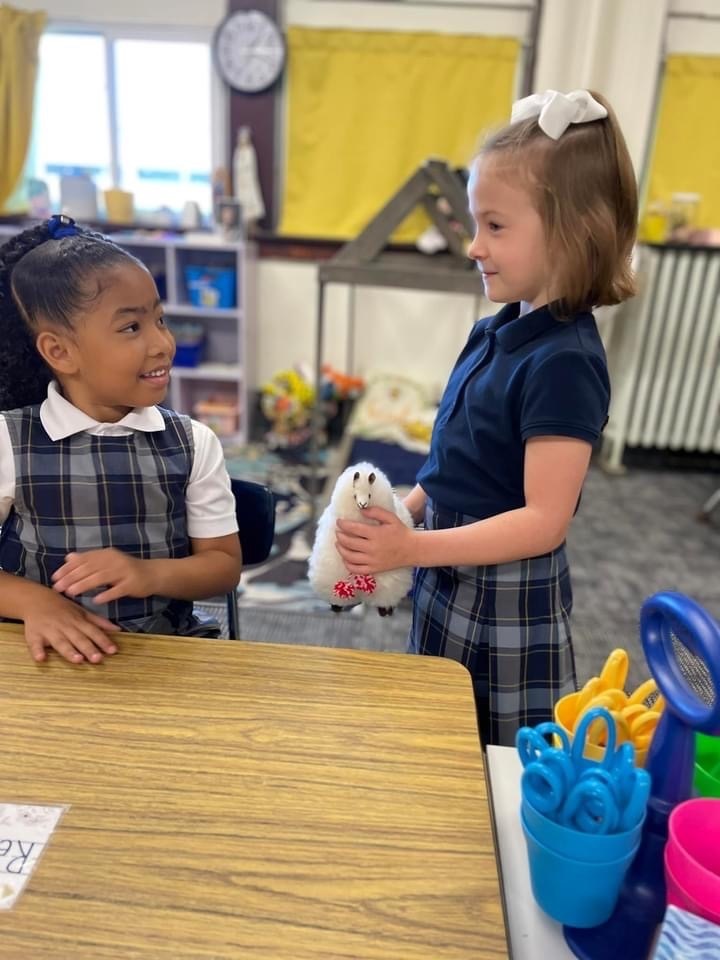 Preschool had a fun Music Monday afternoon! They got to learn about some new instruments and make some noise with their voices and the instruments!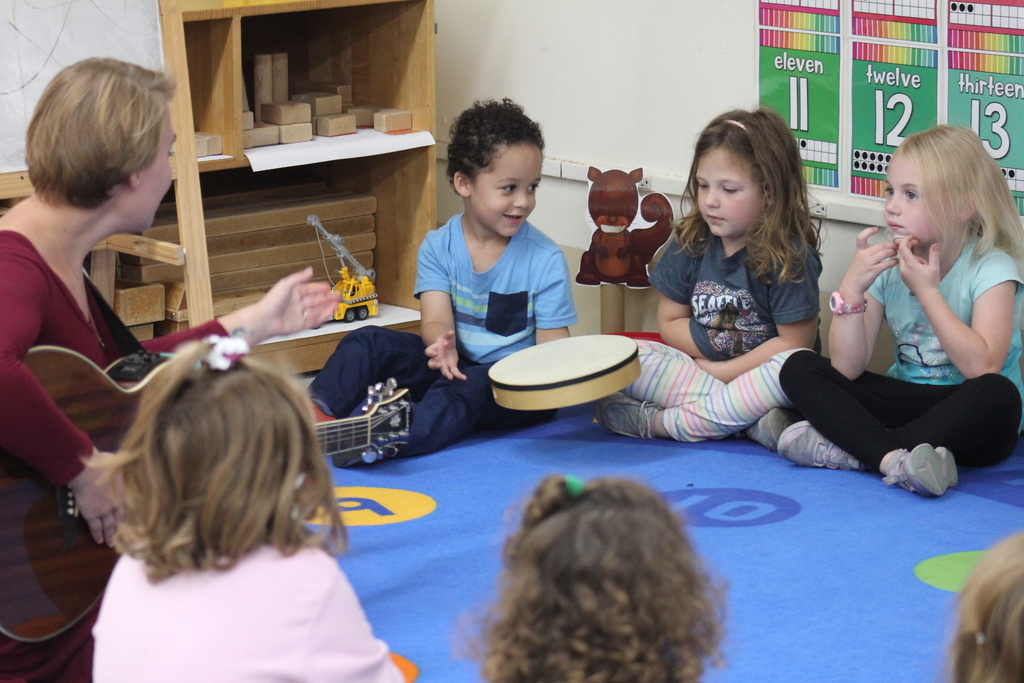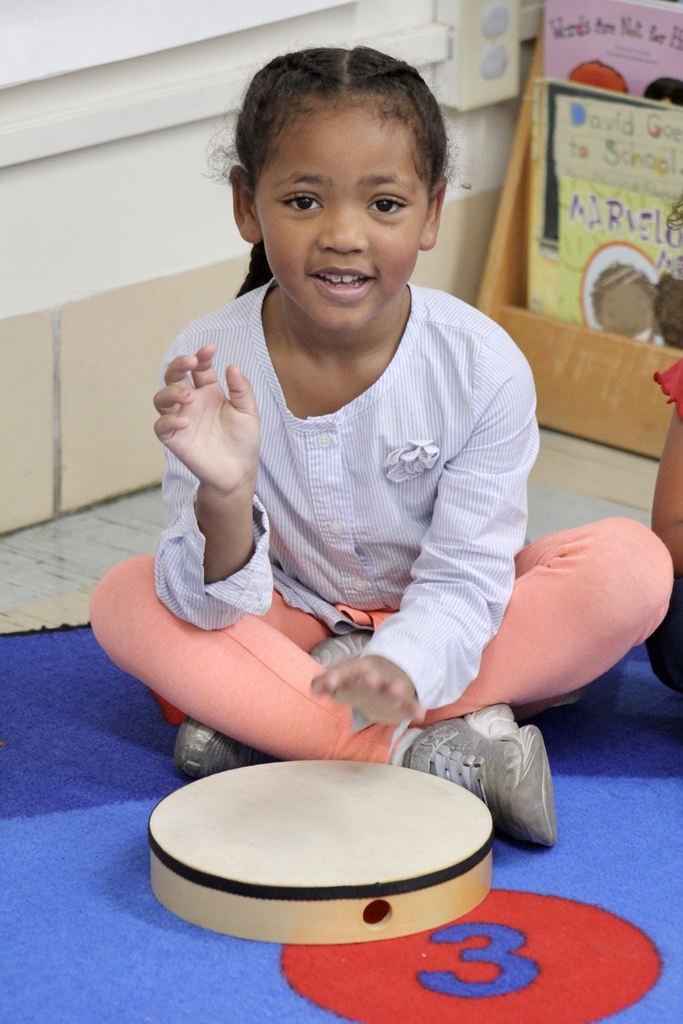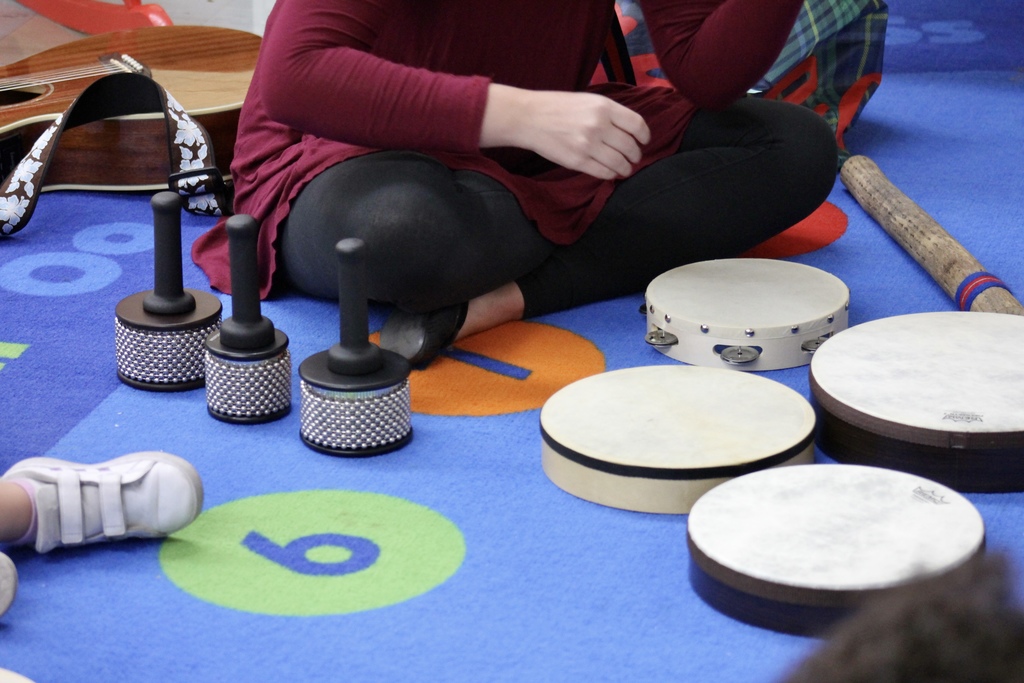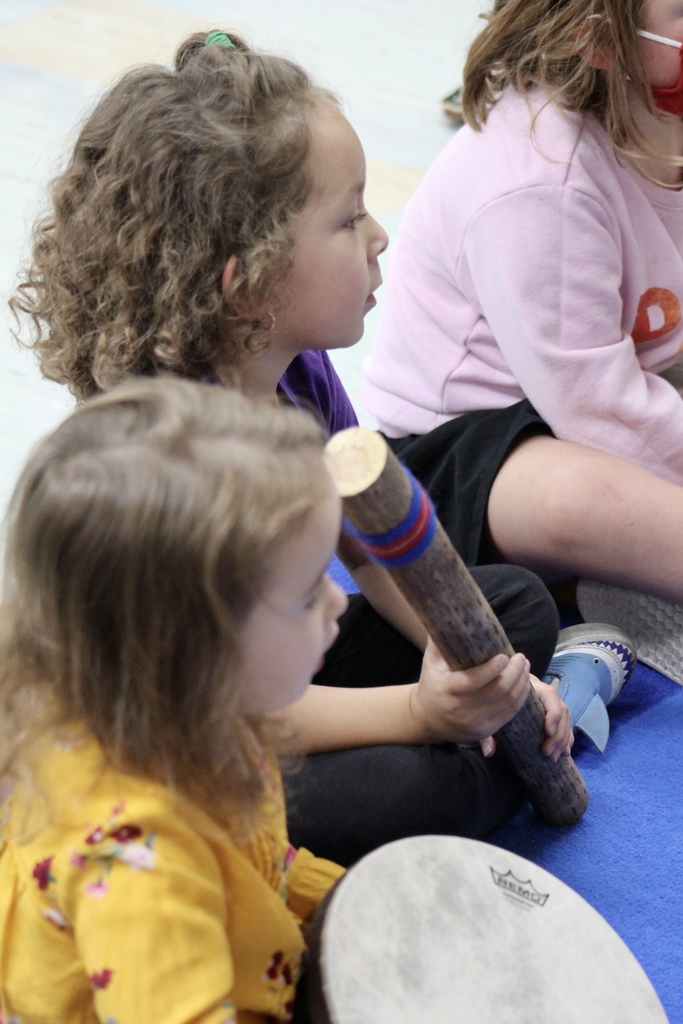 Our SMS Girls Basketball co-op plays tomorrow night and we'd love to have a full house cheering them on!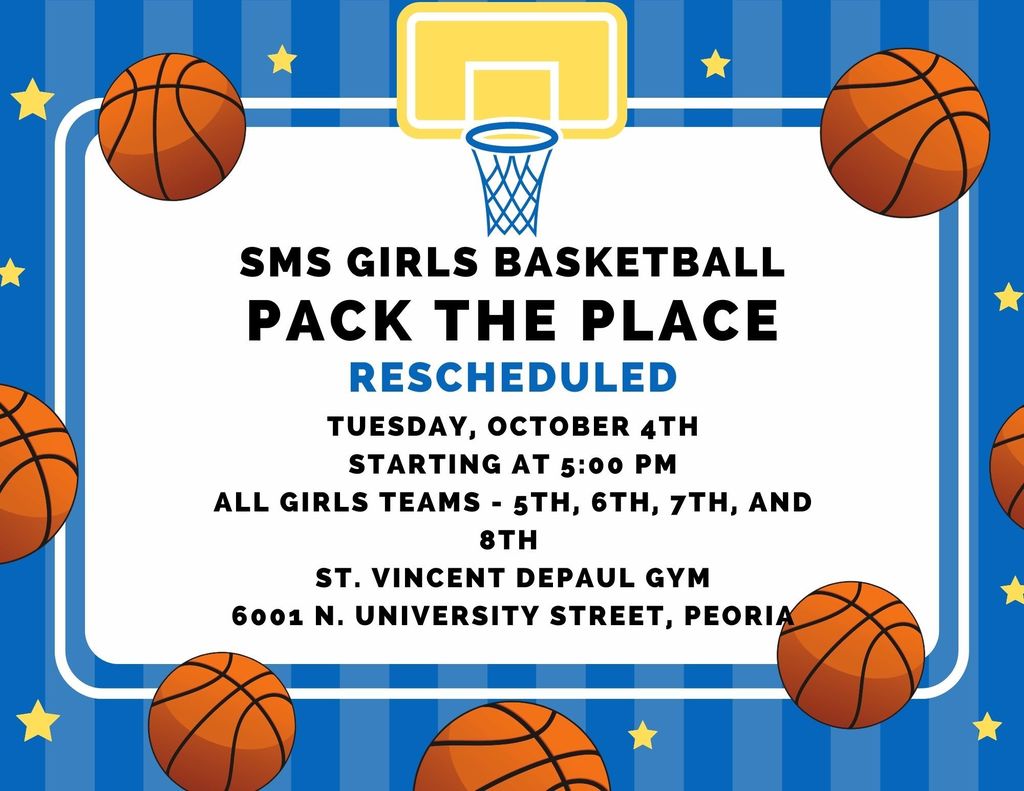 PND 8th Grade Enrollment and Information Nights.

First grade math learners were working on true/false math sentences!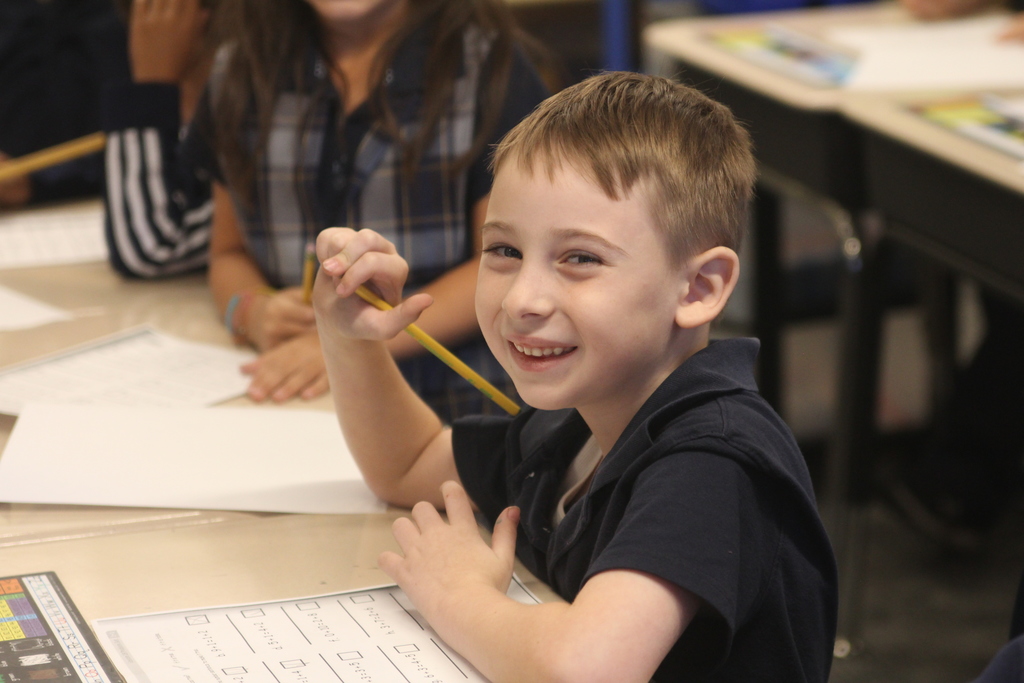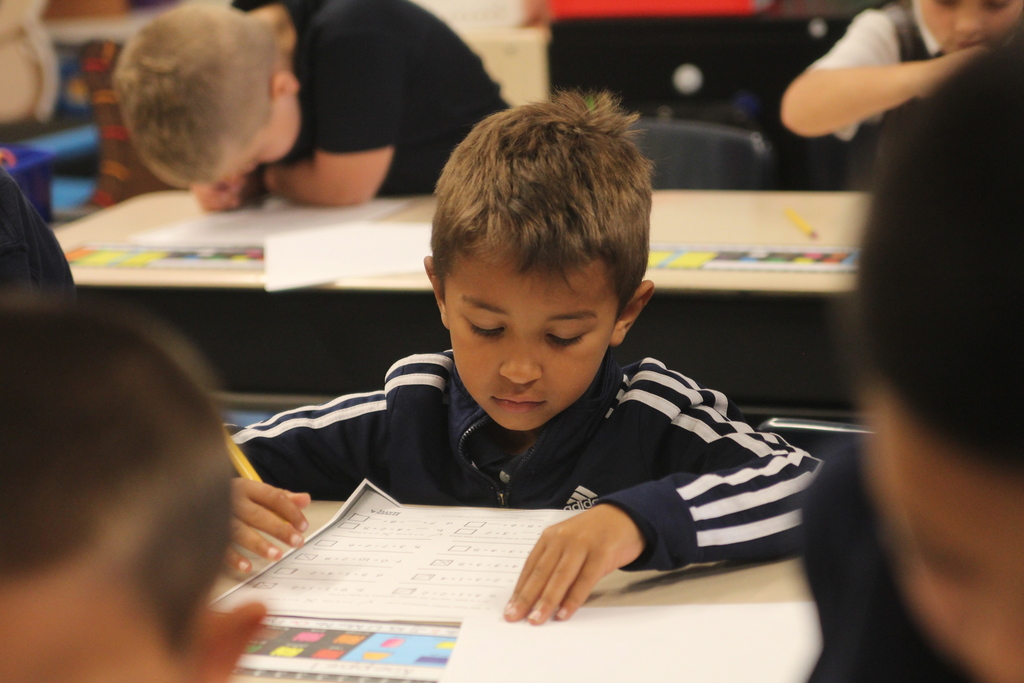 Who's the best at keeping our students and school safe and clean everyday? Mr. Carlos Trevino! We are grateful for the gift of Mr. Carlos and all the ways he shows up and shows that he cares.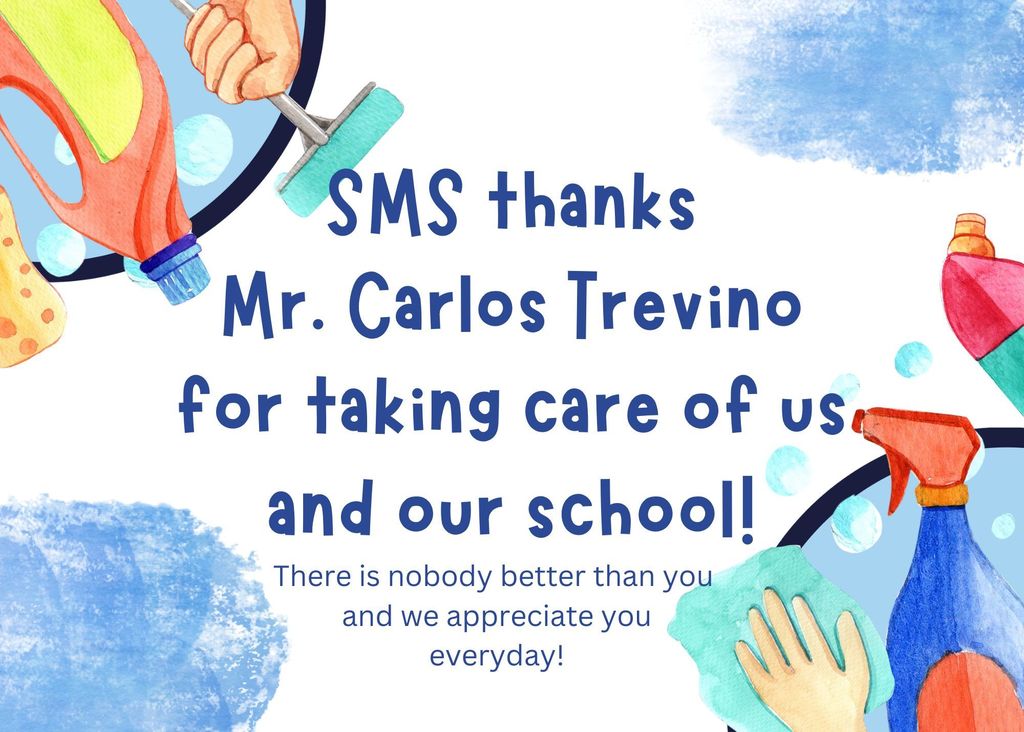 As we celebrate Priesthood Sunday and Pastor Appreciation, we want to take time to thank Monsignor Brownsey for all the ways he devotes his life to the service of the Church and SMS. We are truly blessed to have him leading this flock. Please join us in praying for him.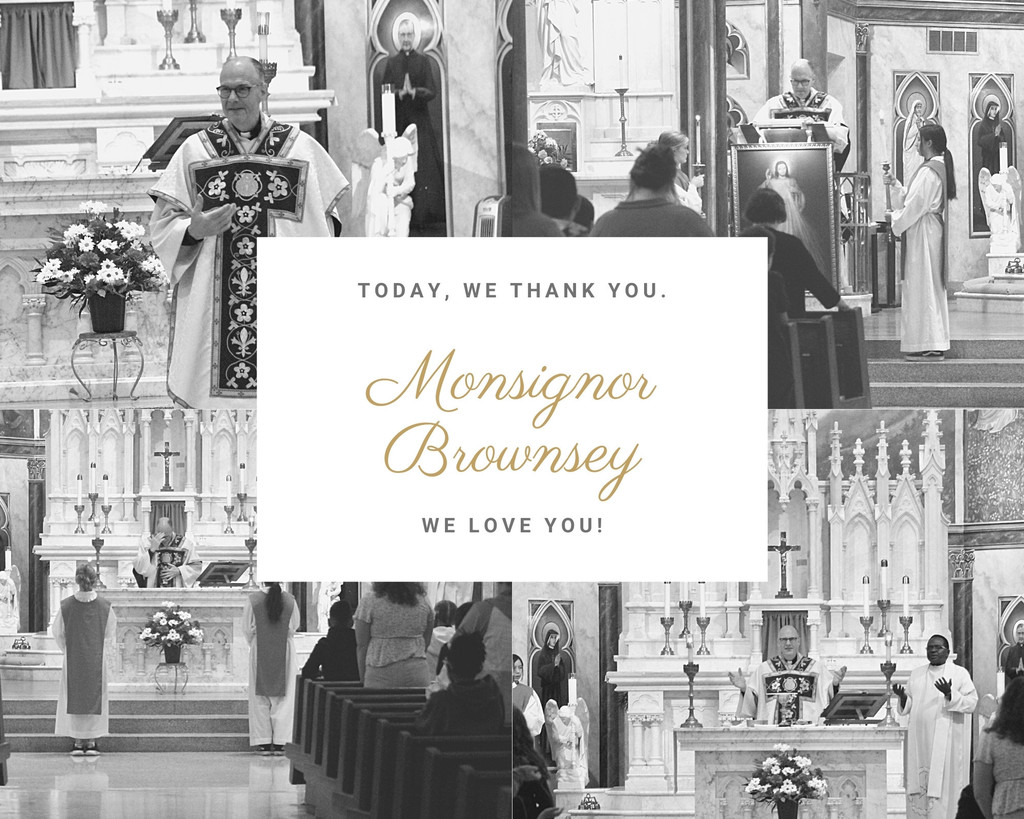 We had some special visitors today from PND! Ellen Dahlquist, Jesus Prieto and Hadley Stecher came with Miss Carroll to chat with our Junior High students during lunch. We love when our SMS Alums come back and the students had a great time learning about PND!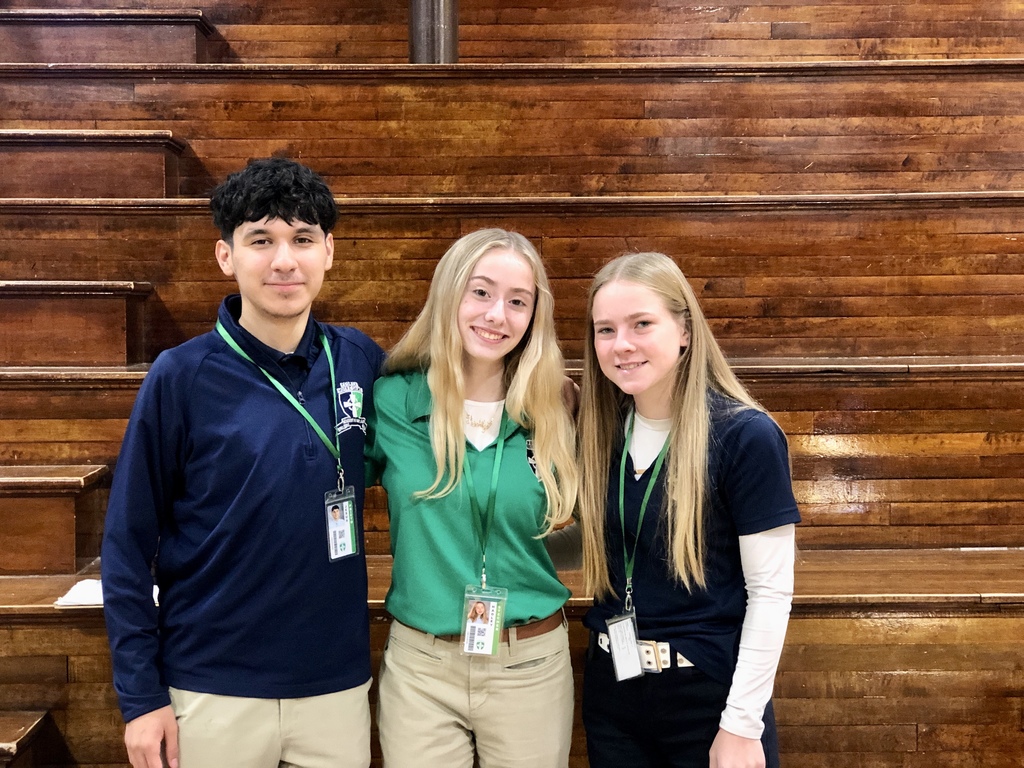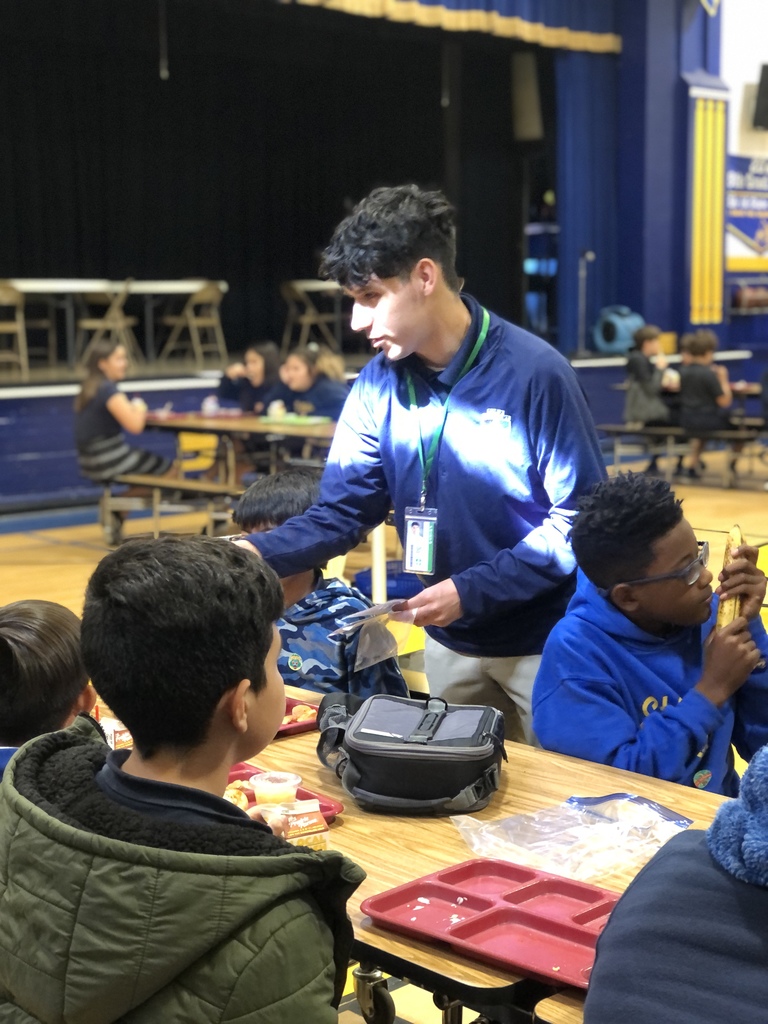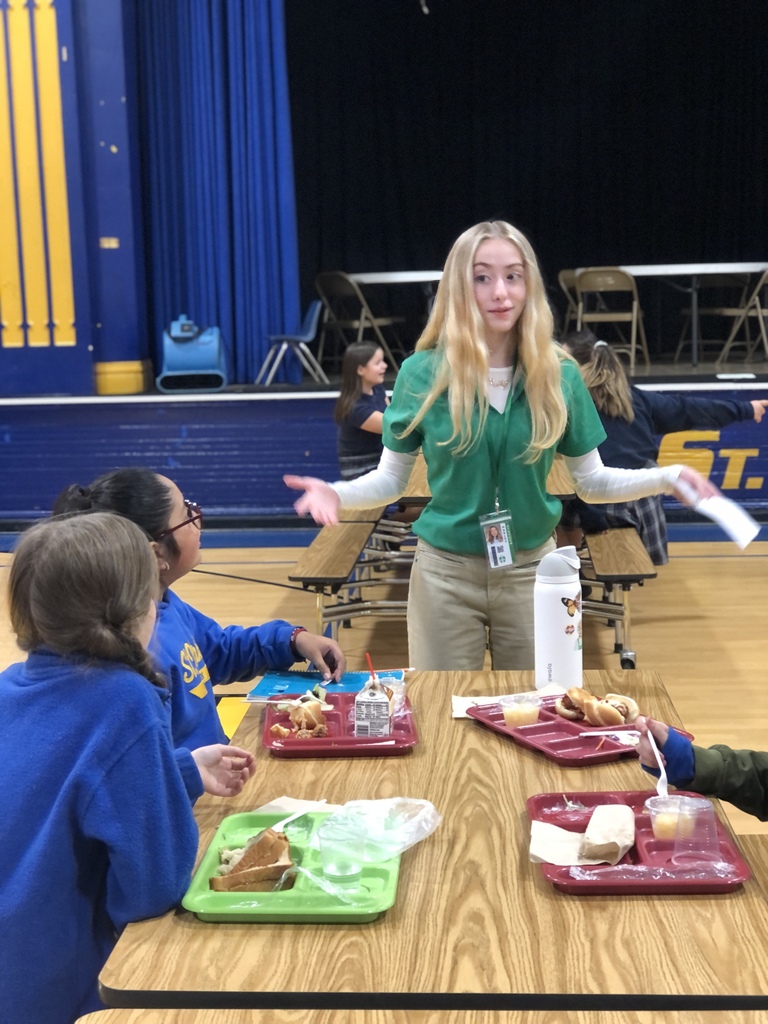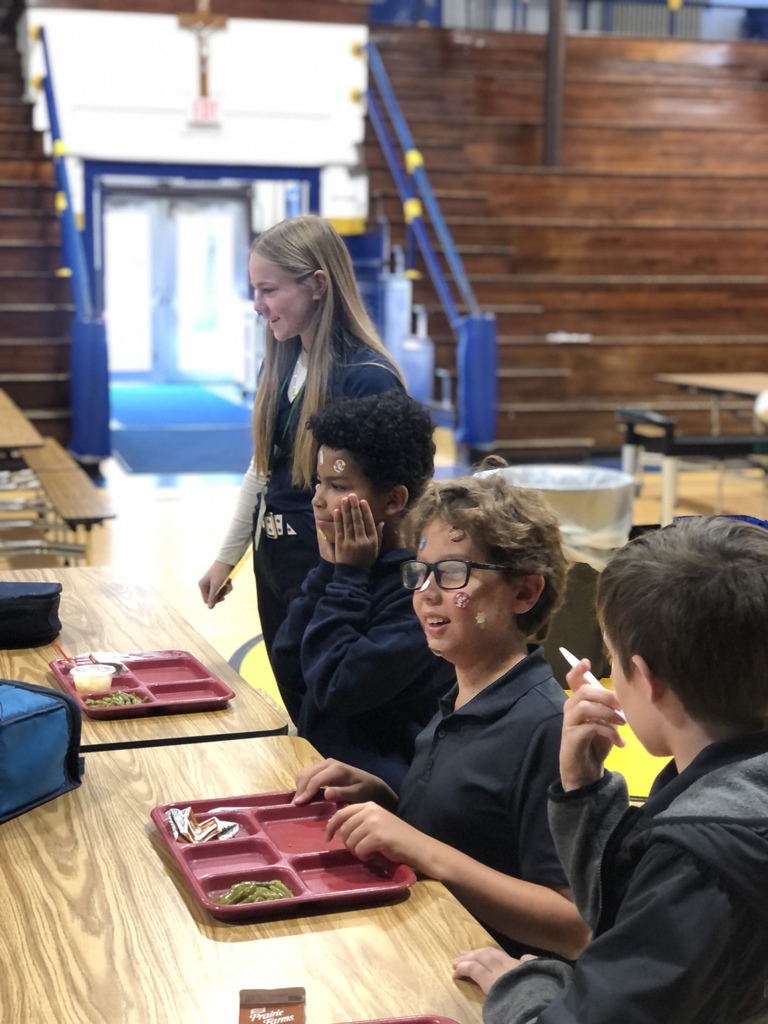 Kindergarten is working on their pre-reading and language skills. Here, they are counting the number of words in a spoken sentence. This is a fun and easy game you can play with your young learners anywhere! Make up a sentence and then count the words together!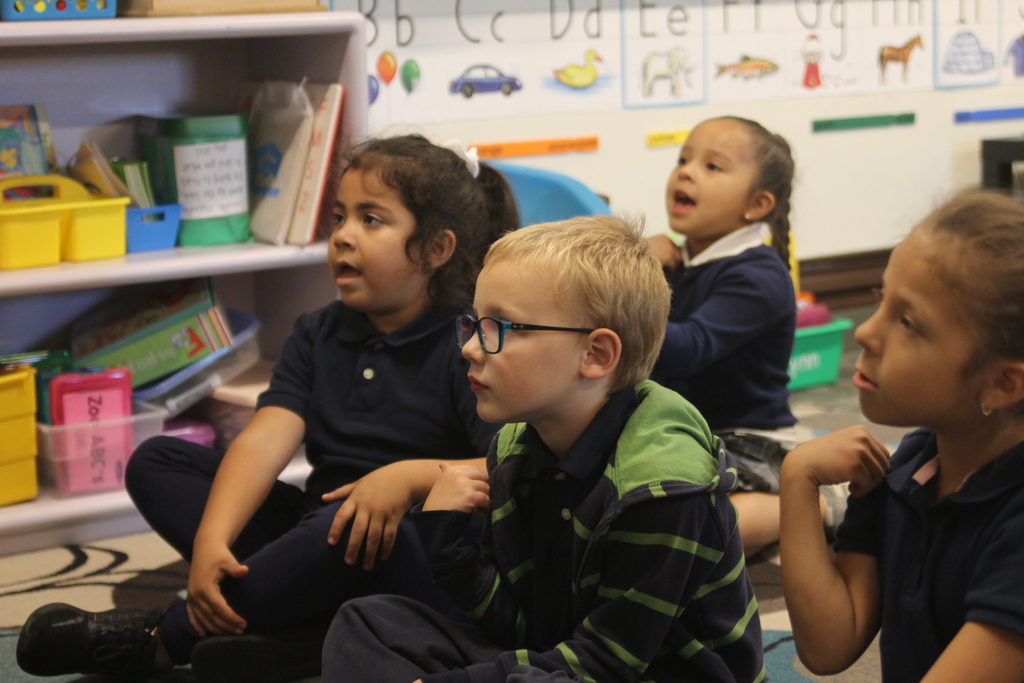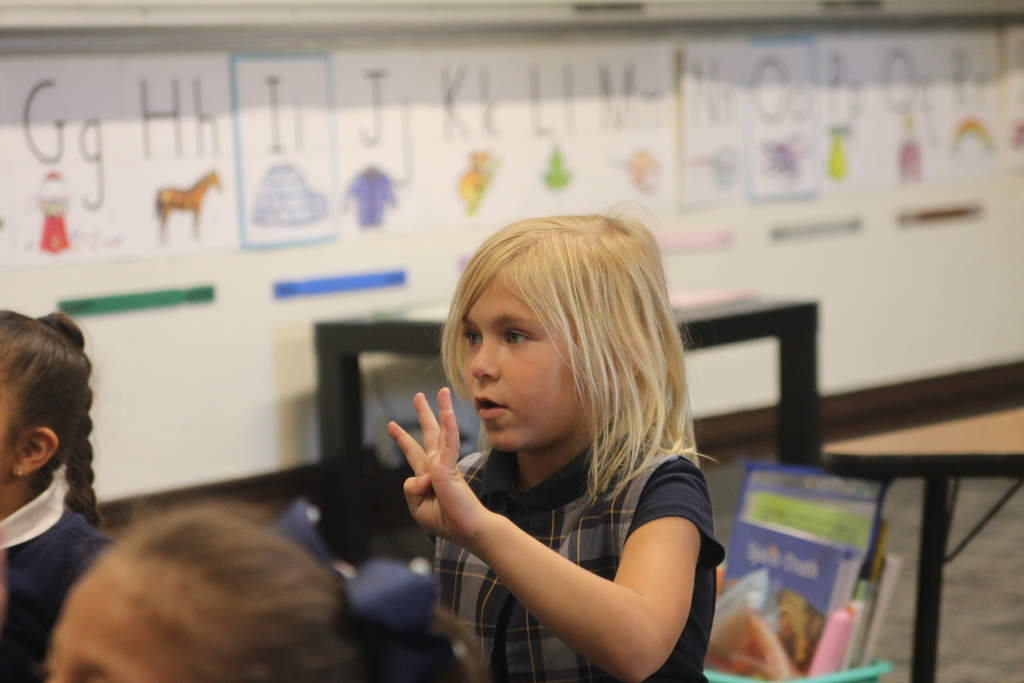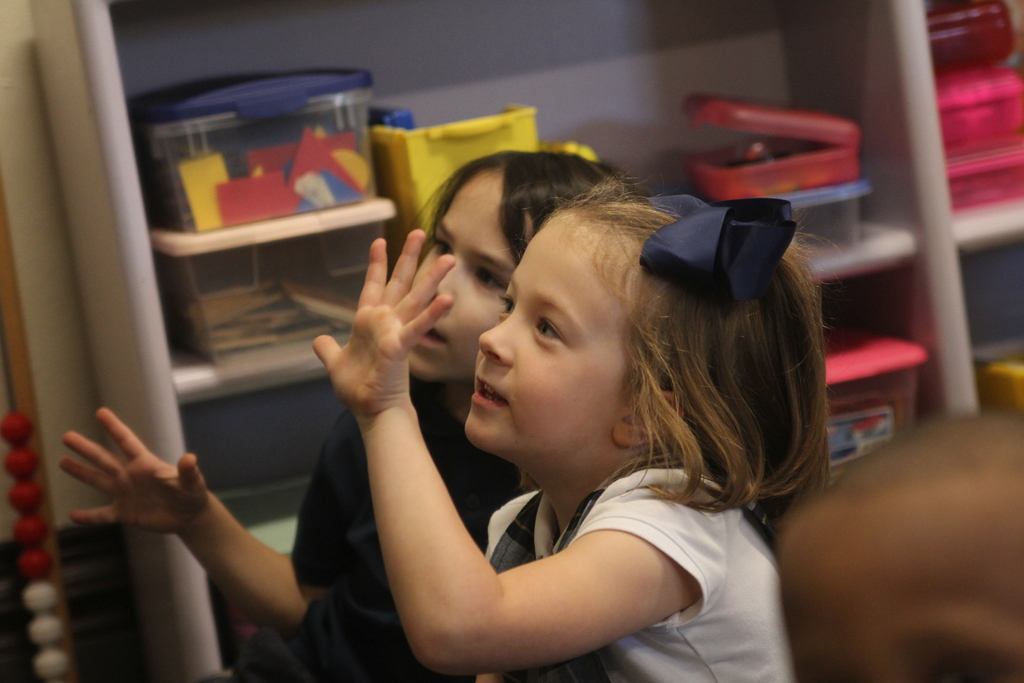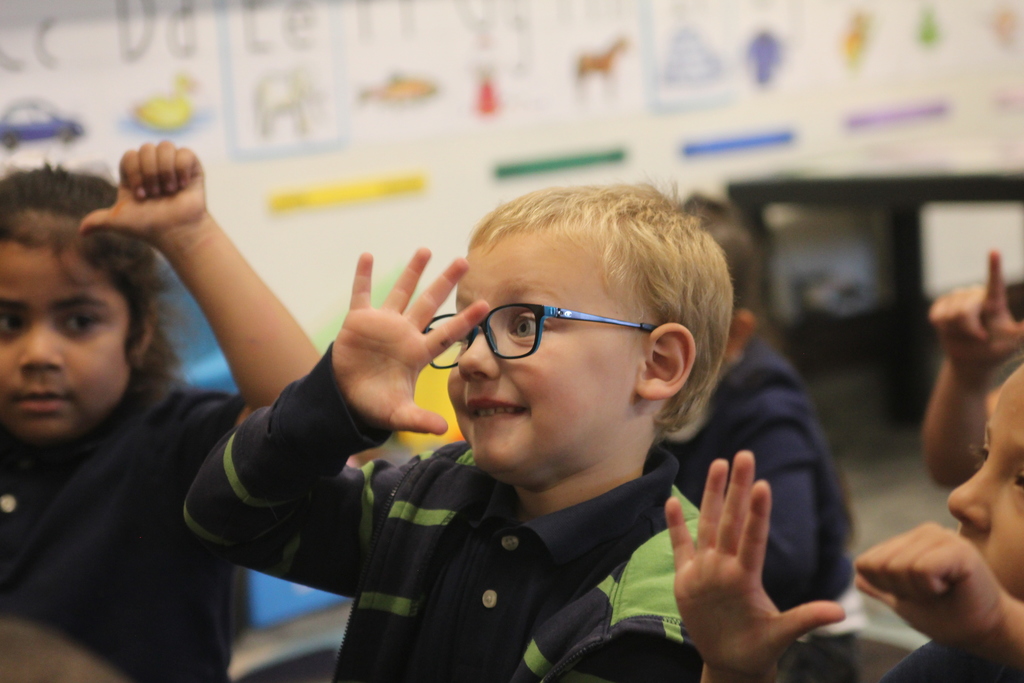 Please join us as we celebrate the Feast of St. Francis of Assisi with a blessing of pets.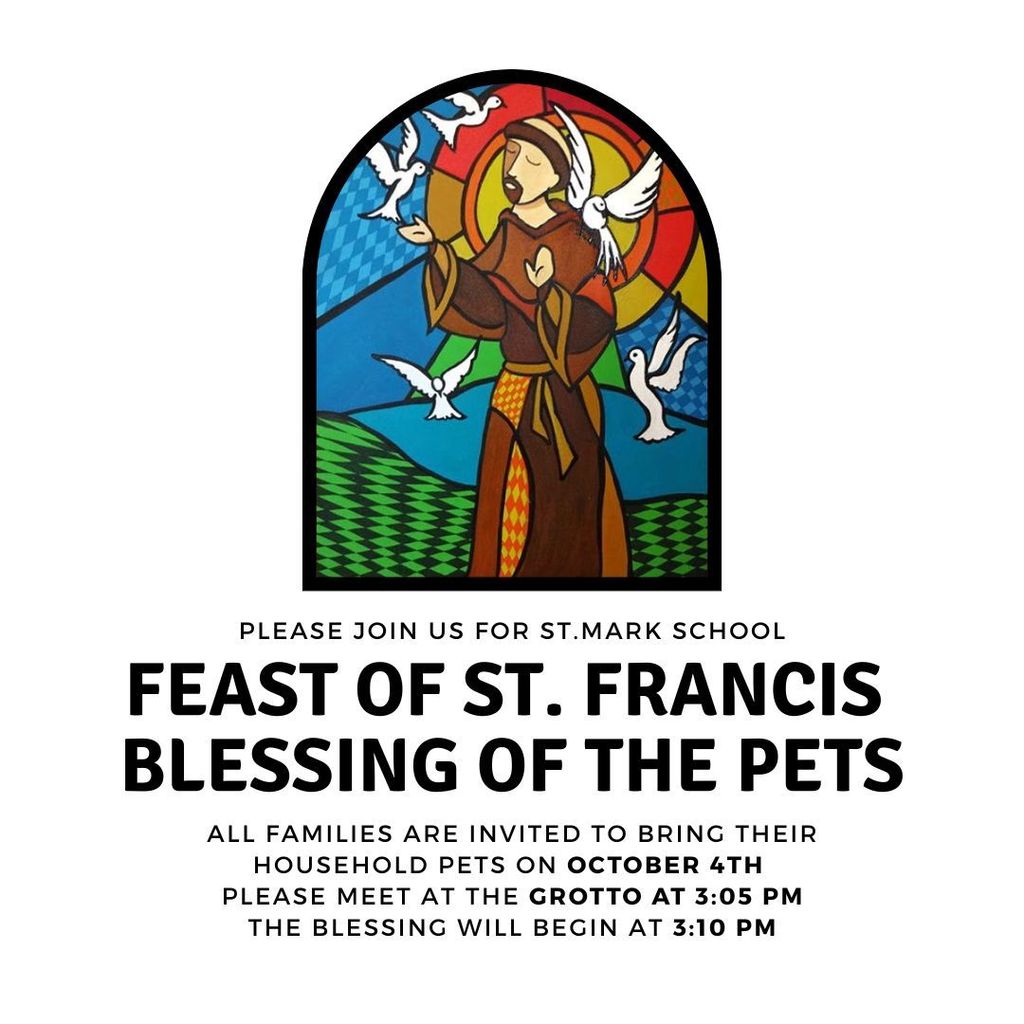 Marksmen in 2nd grade are working on their penguinos. They are learning about Ecuador and the Galapagos Islands through the lens of social studies, art, science, and language arts all while discussing the cultural heritage of this Hispanic country.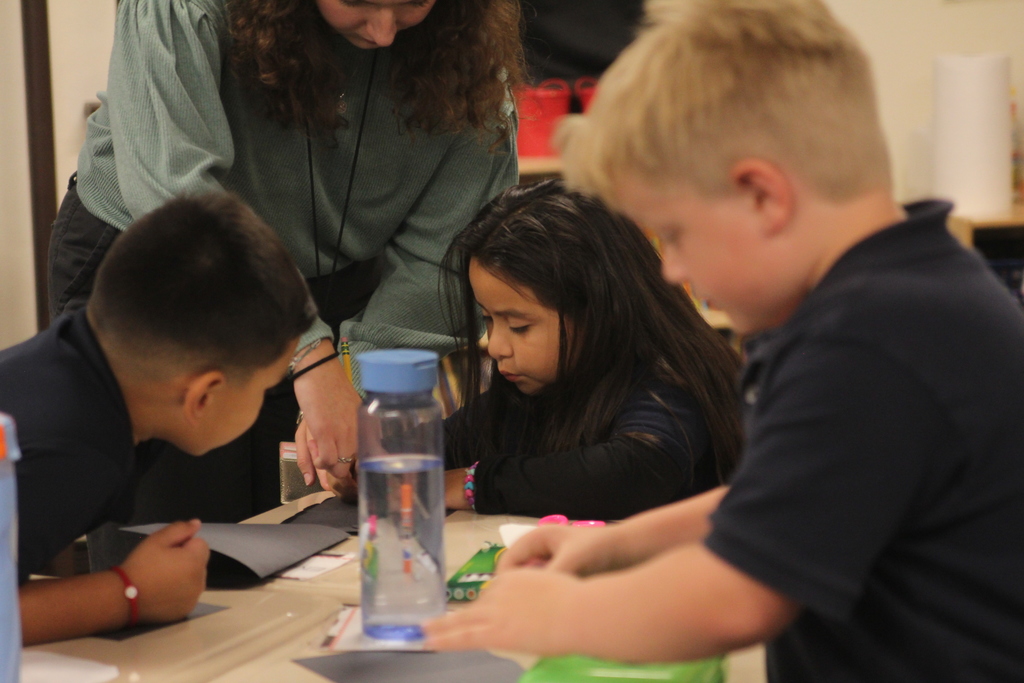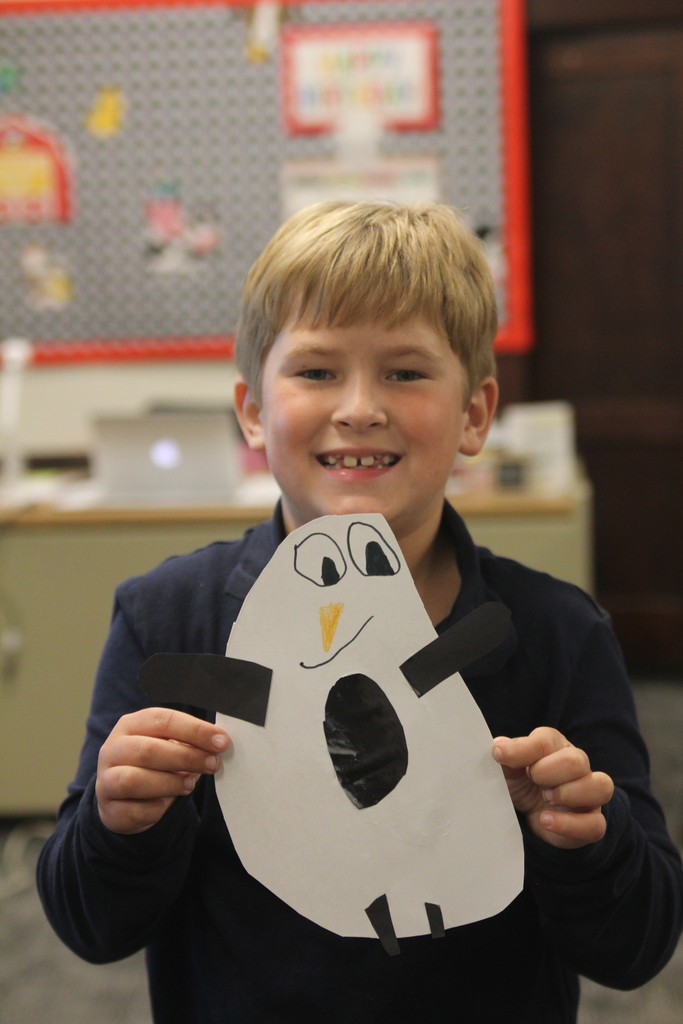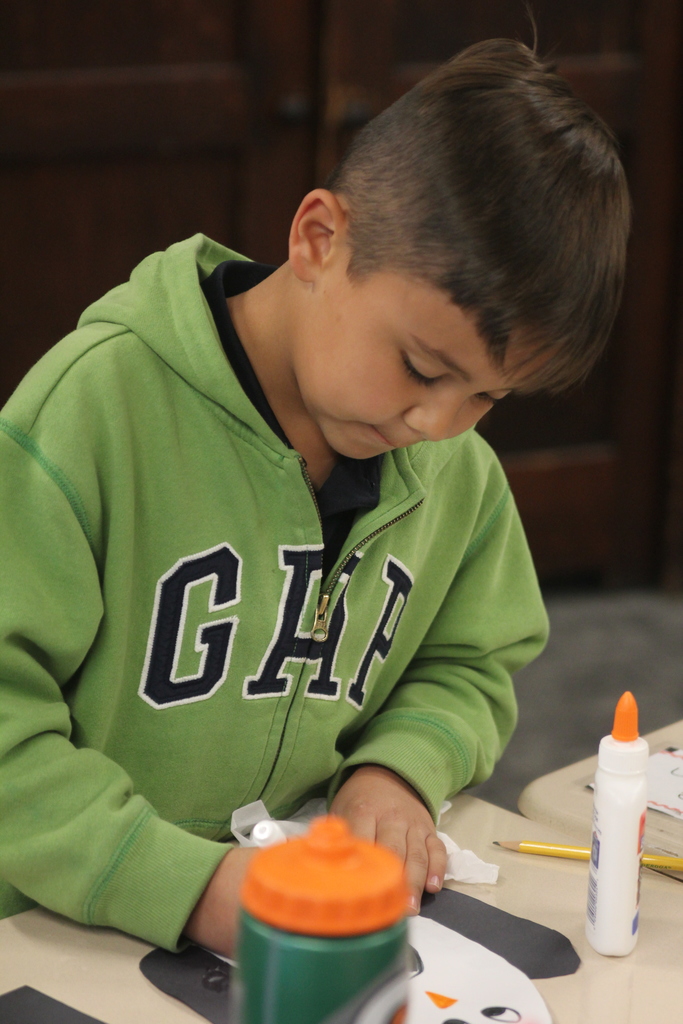 Our preschool through 2nd grade students have the opportunity to visit the Atrium. Through the Catechesis of the Good Shepherd, the children spend time in contemplative prayer as they respond to God with thanks & prayer for all His goodness. What a blessing this sacred space is.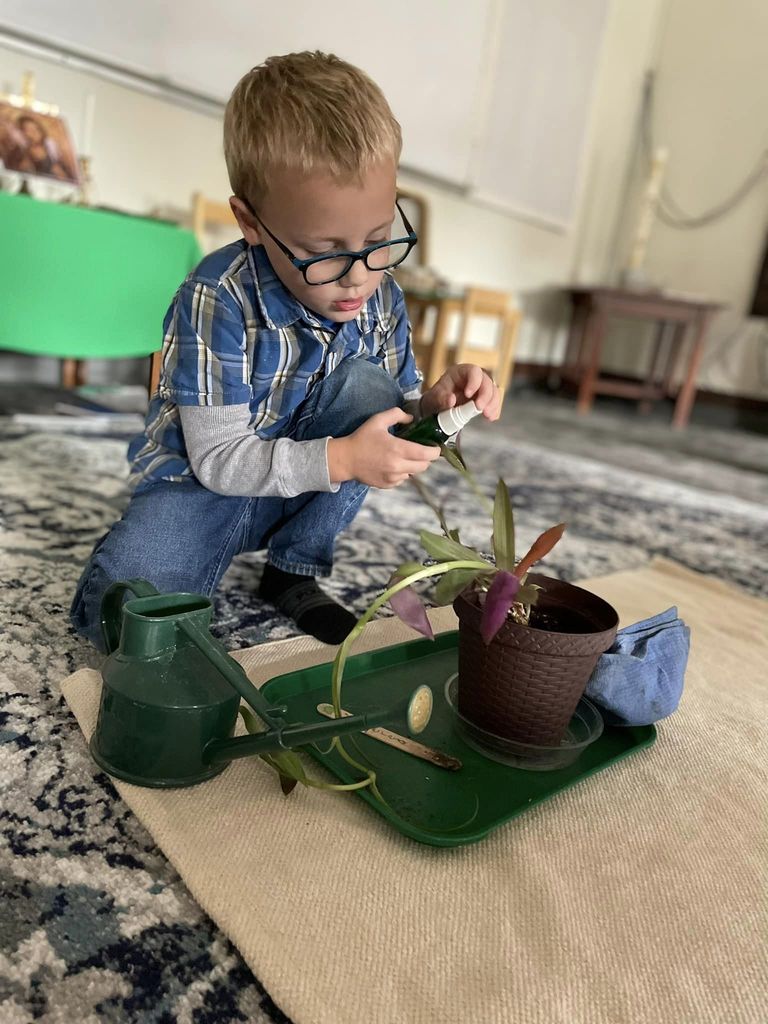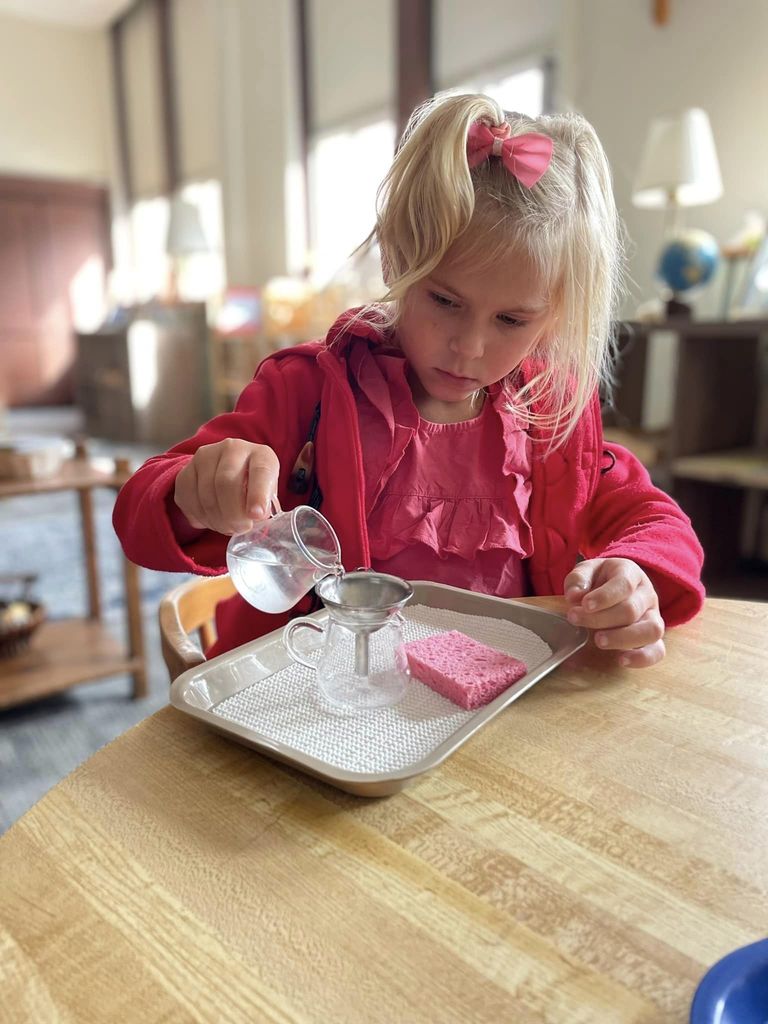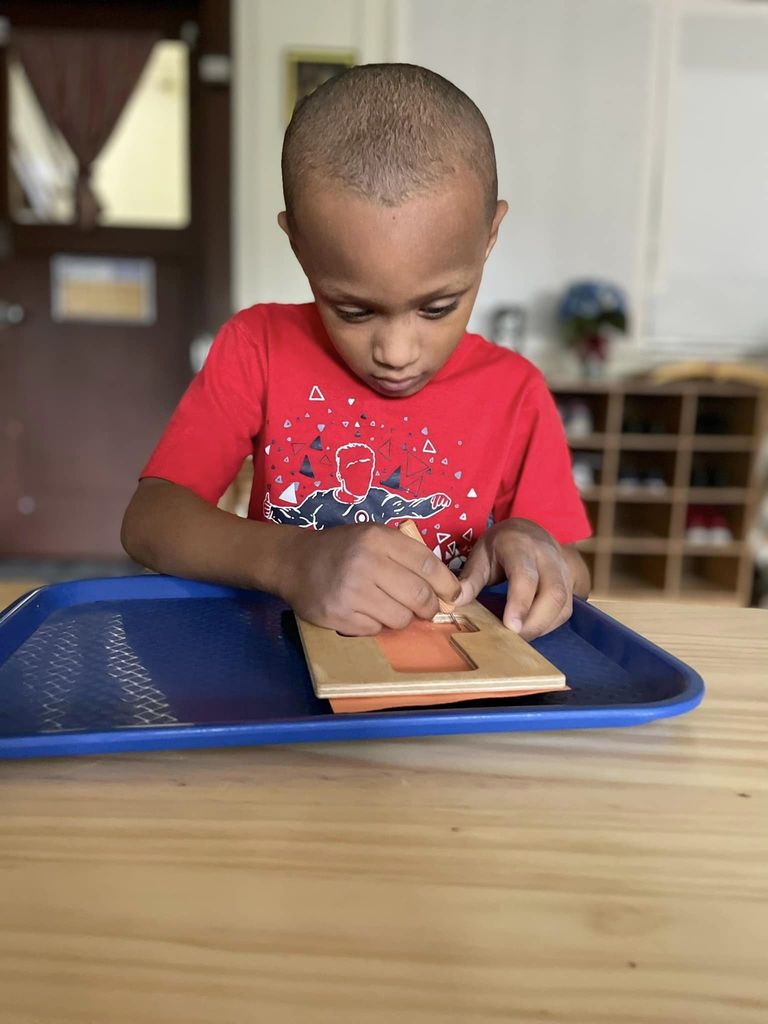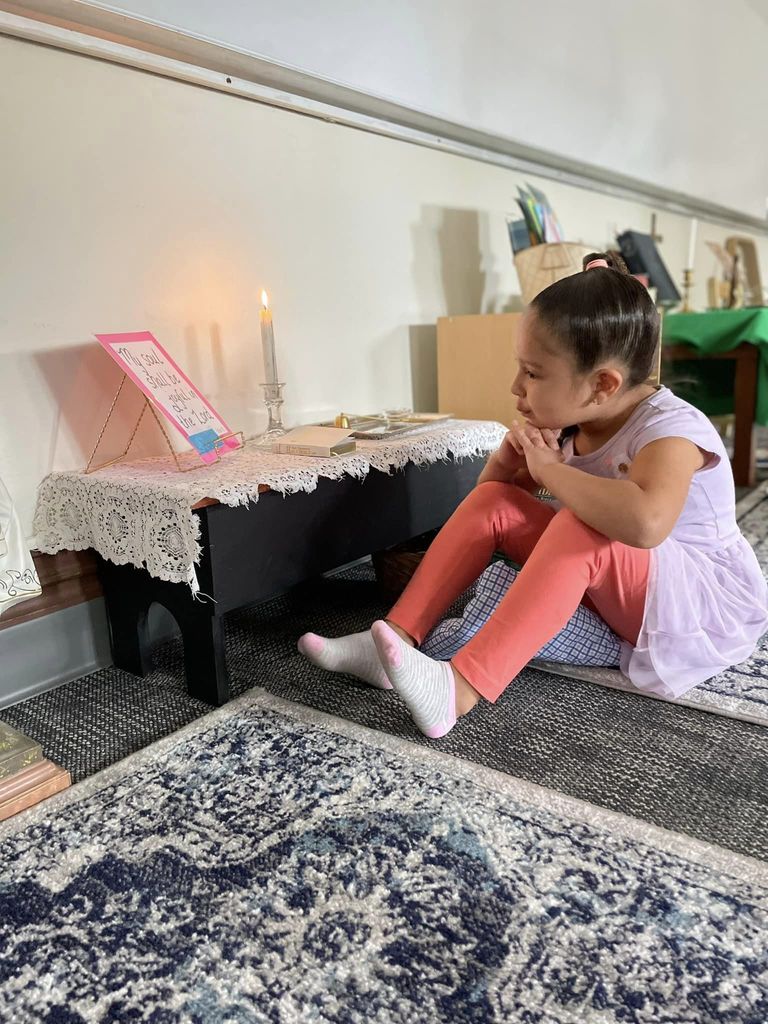 Our #stmarkscientists in fifth grade worked on an activity today to determine if air has weight. Ask a fifth grader what they discovered!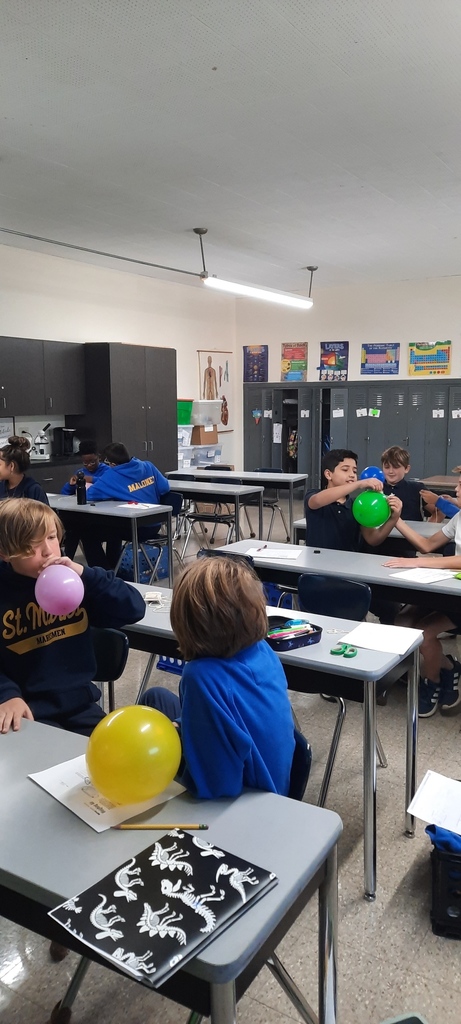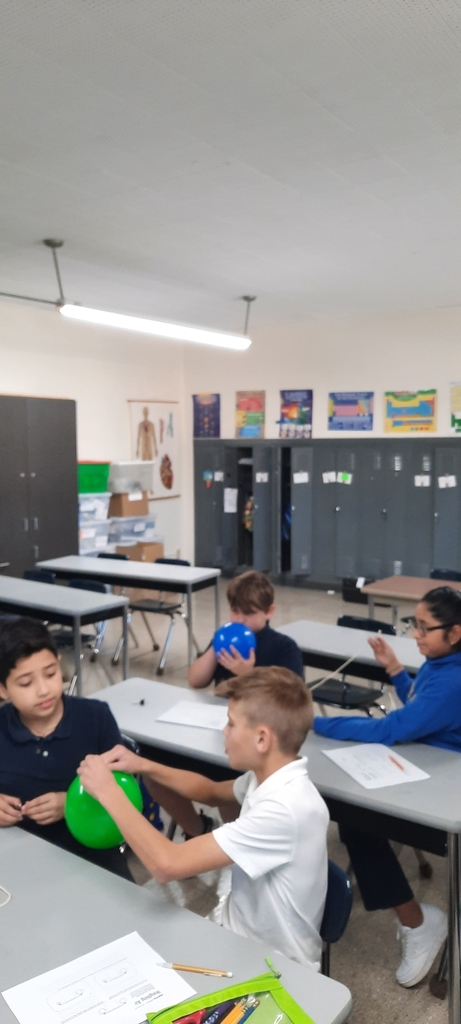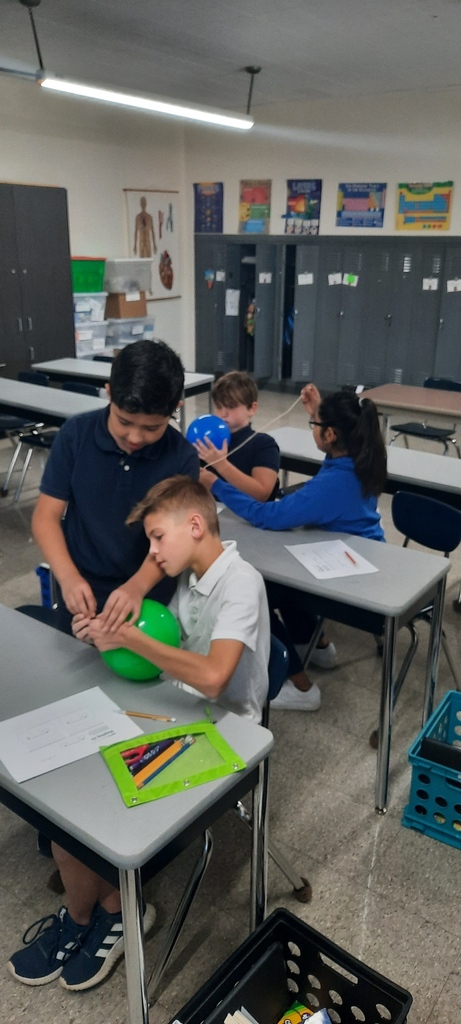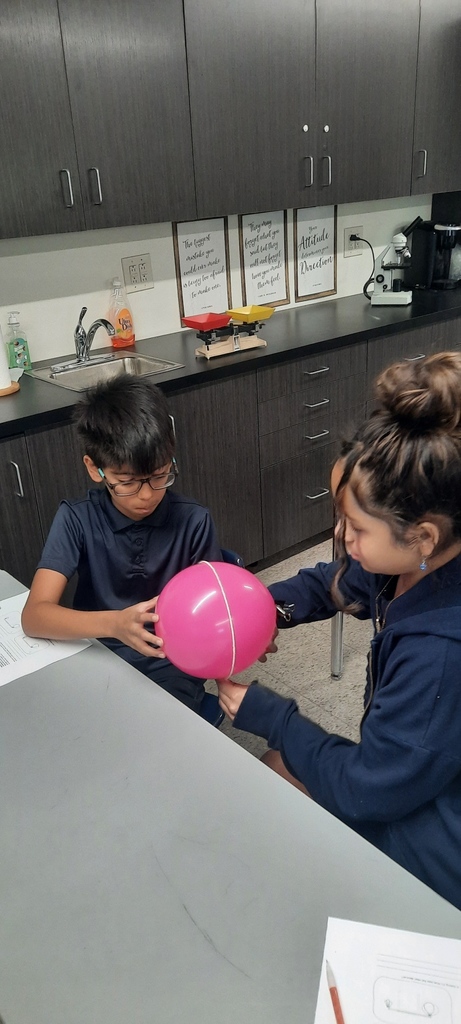 What's better than picture day? Picture day that falls on a Taco Tuesday that's also National Chocolate Milk Day!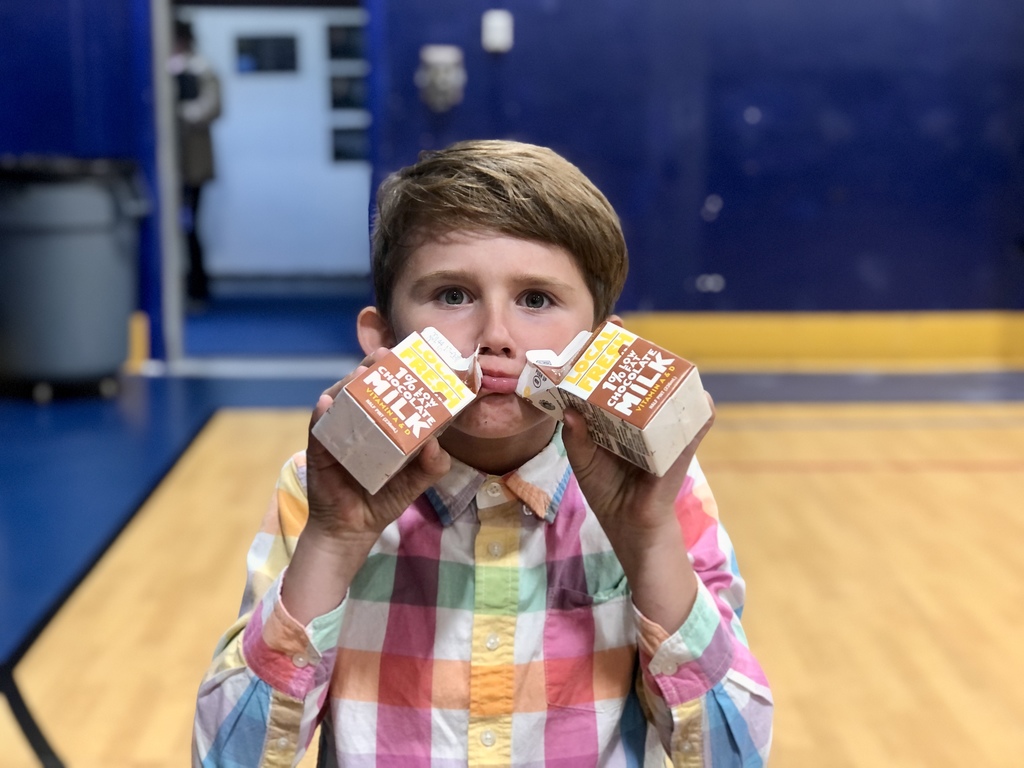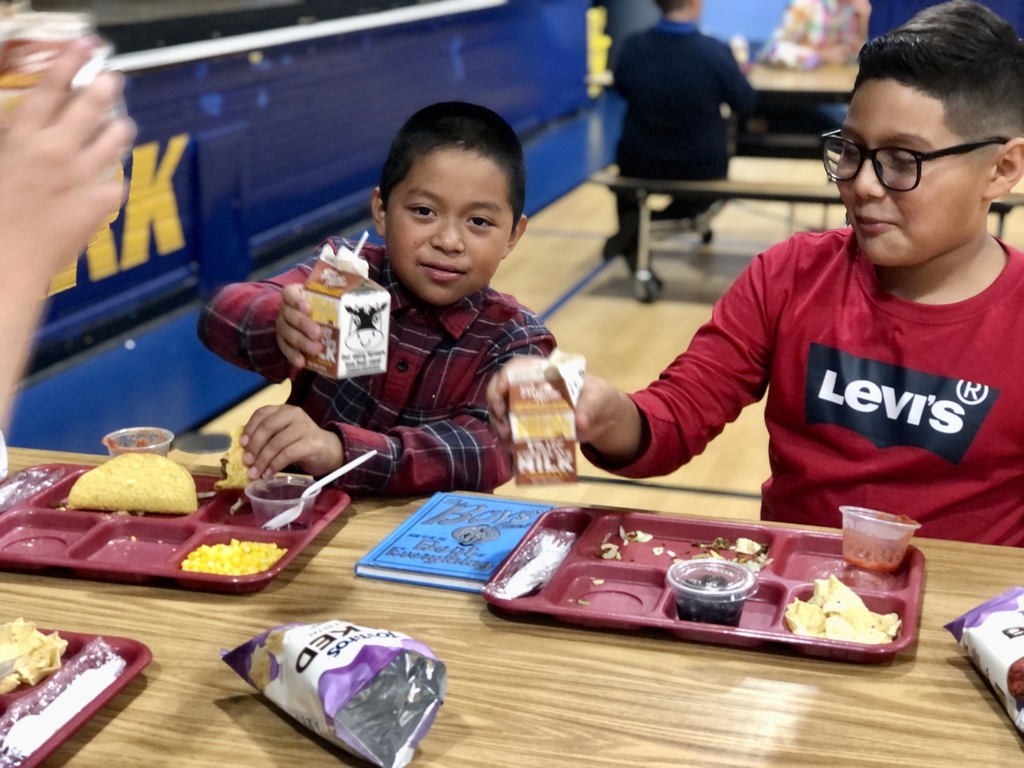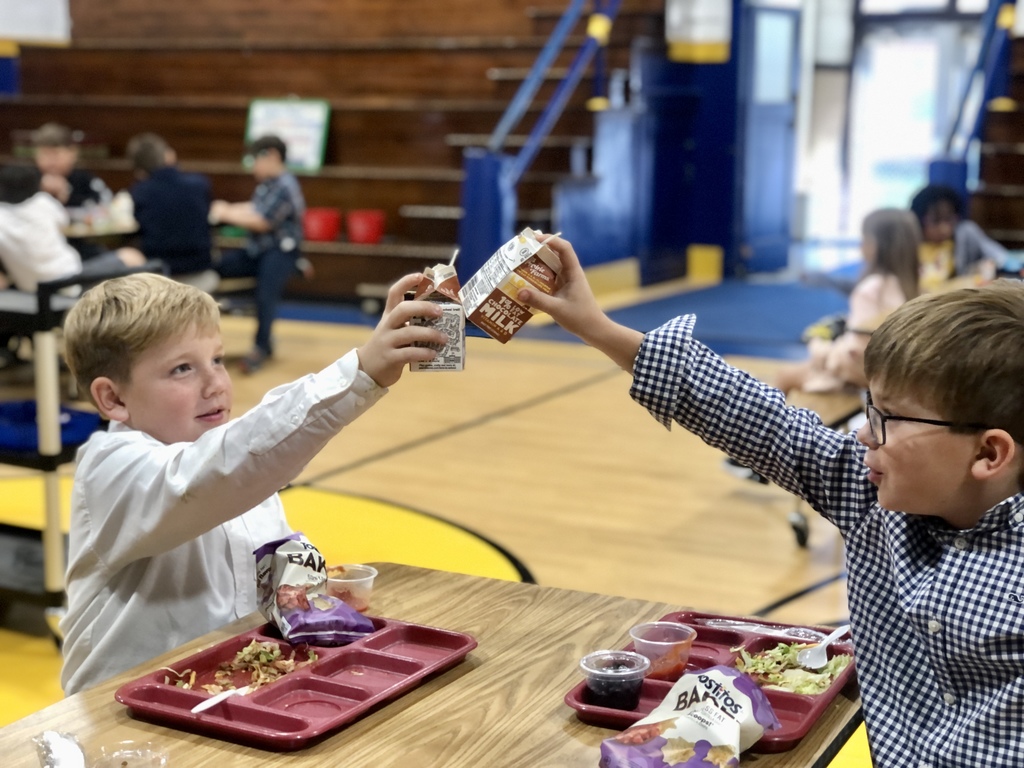 Don't forget Picture Day tomorrow!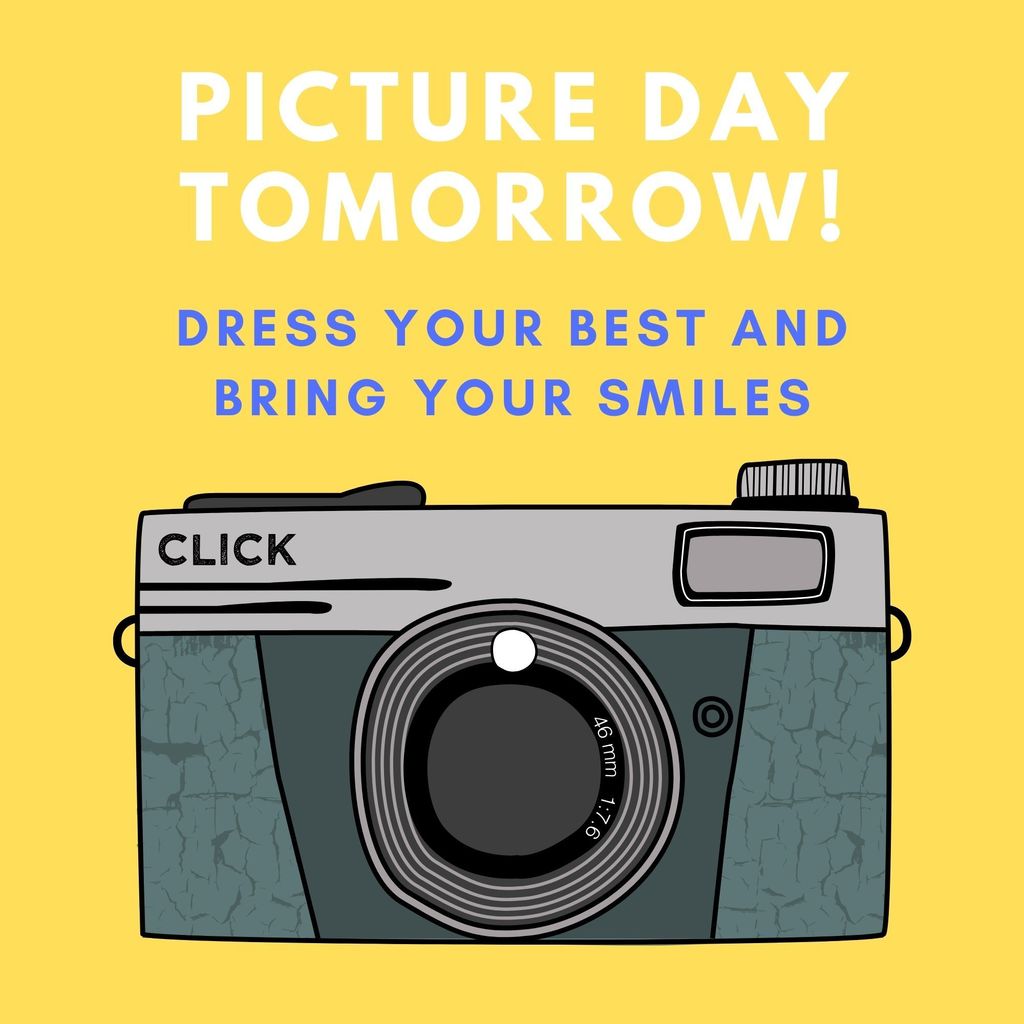 Our 3rd and 4th grade students had their first monthly Ag in the Classroom on Friday. Josh Josephs, from the University of Illinois Extension Office, came to teach them about Hydroponics. He started an experiment using lettuce seeds, water bottles & a nutrient mix. #stmarkscience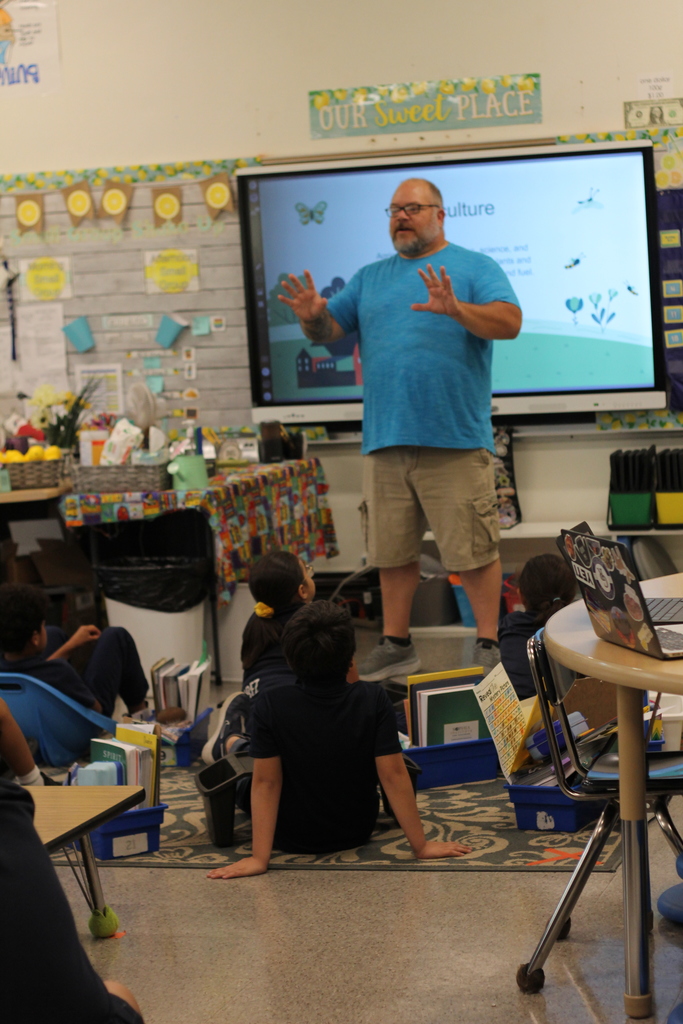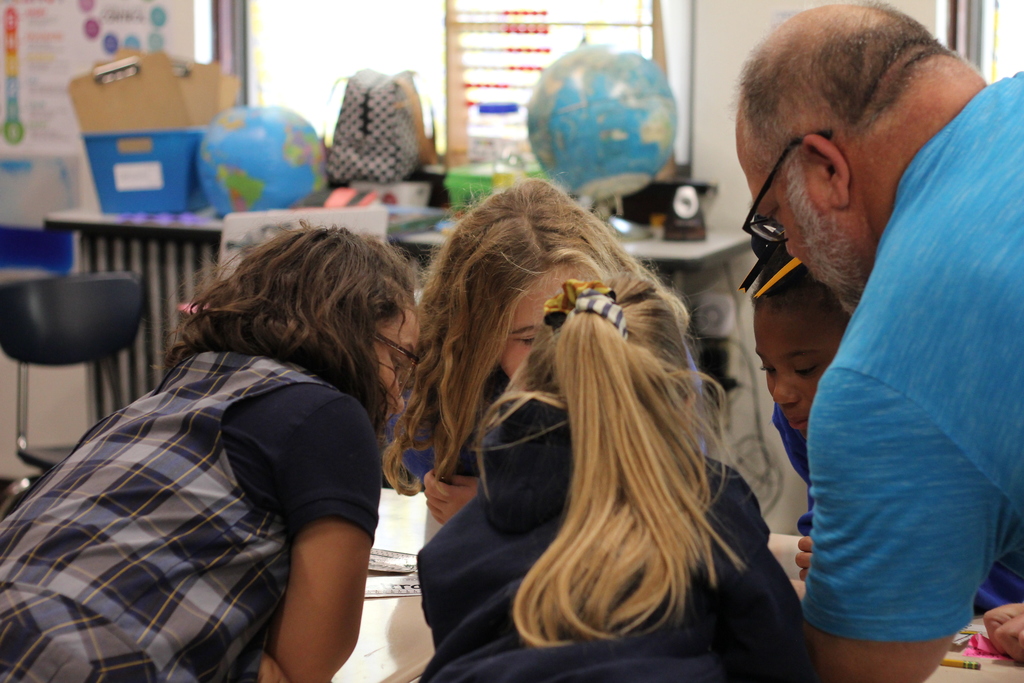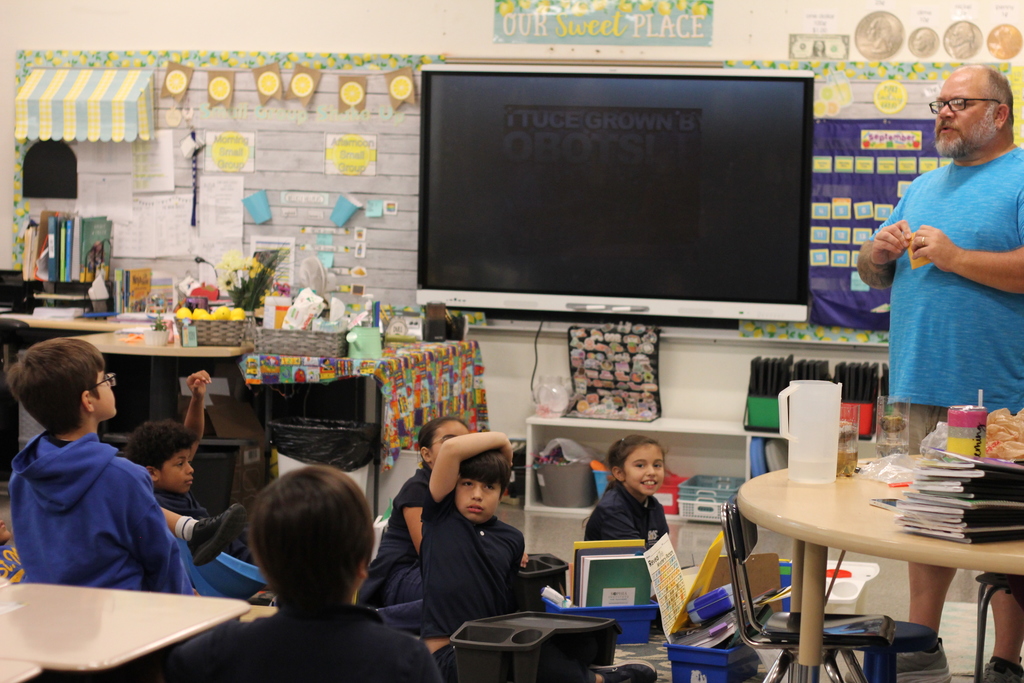 Our students in kindergarten, first and second grade had a special visitor from the Organ Wise Program, an Extension of the University of Illinois. Julie Dantone brought her doll and introduced the students to different parts of their bodies, like Sir Rebrum (cerebrum). So fun!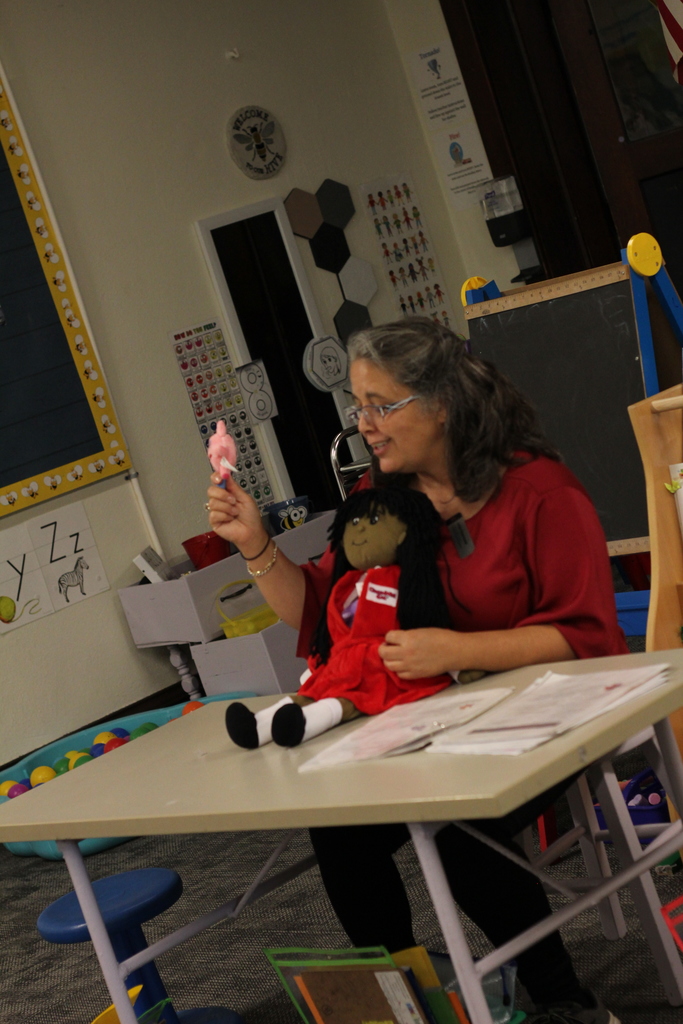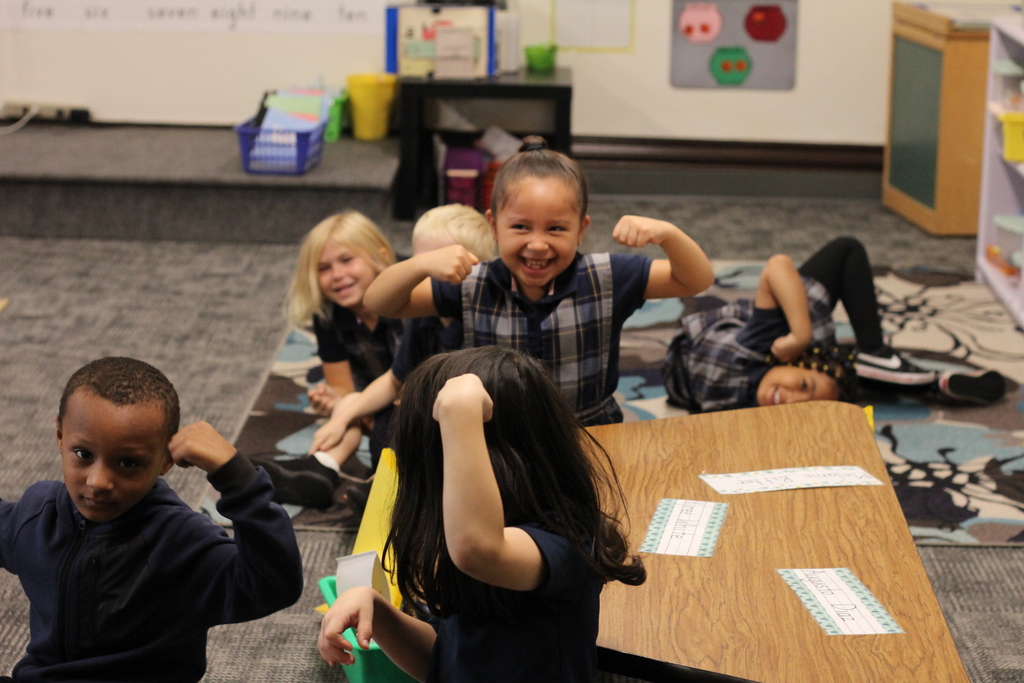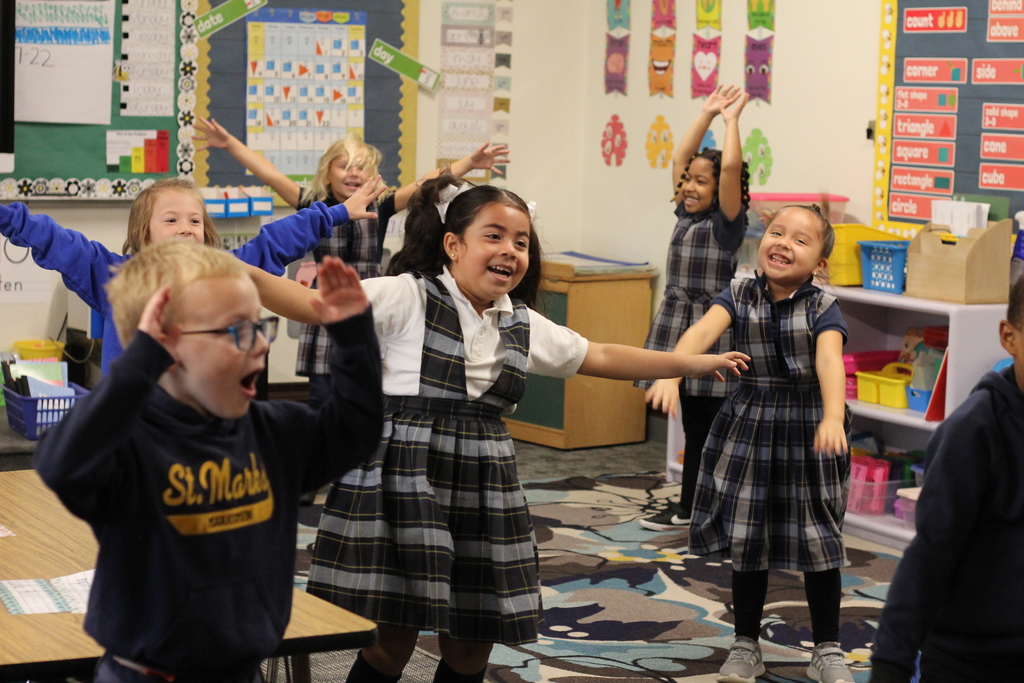 Picture Day is right around the corner! Here is more information from the Photographer.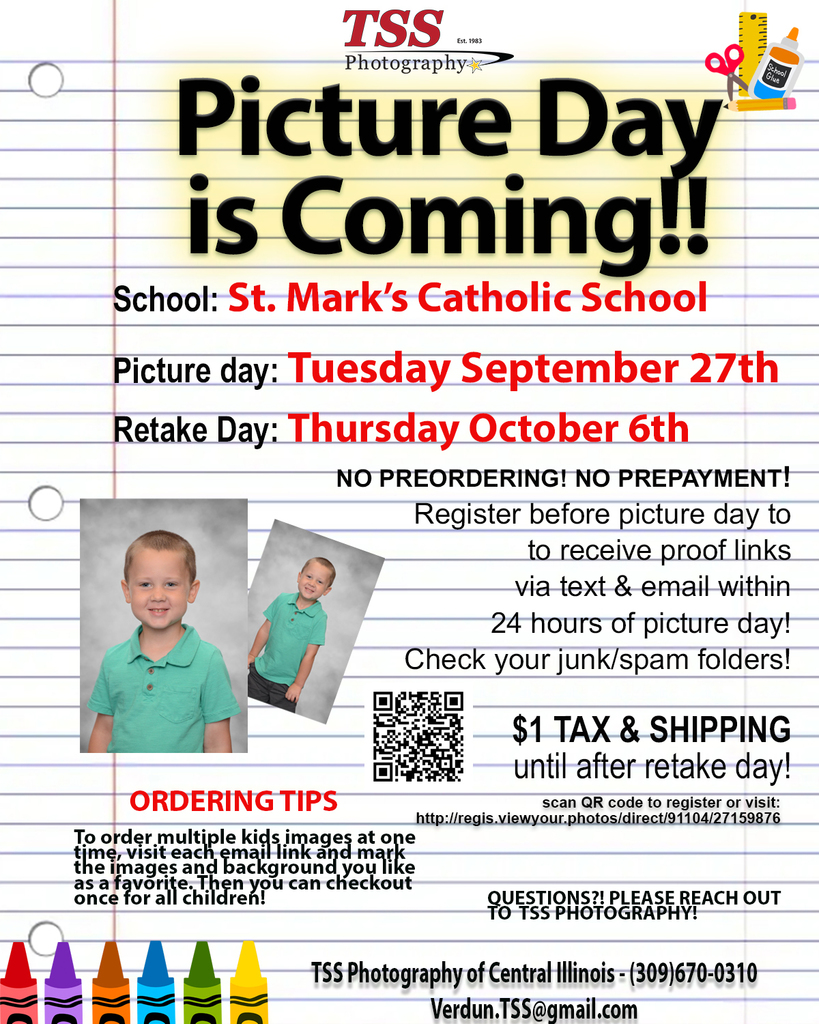 There is nothing better than starting the day with Jesus. One of the blessings of a Catholic eduction at St. Mark School is the opportunity to celebrate the mass weekly.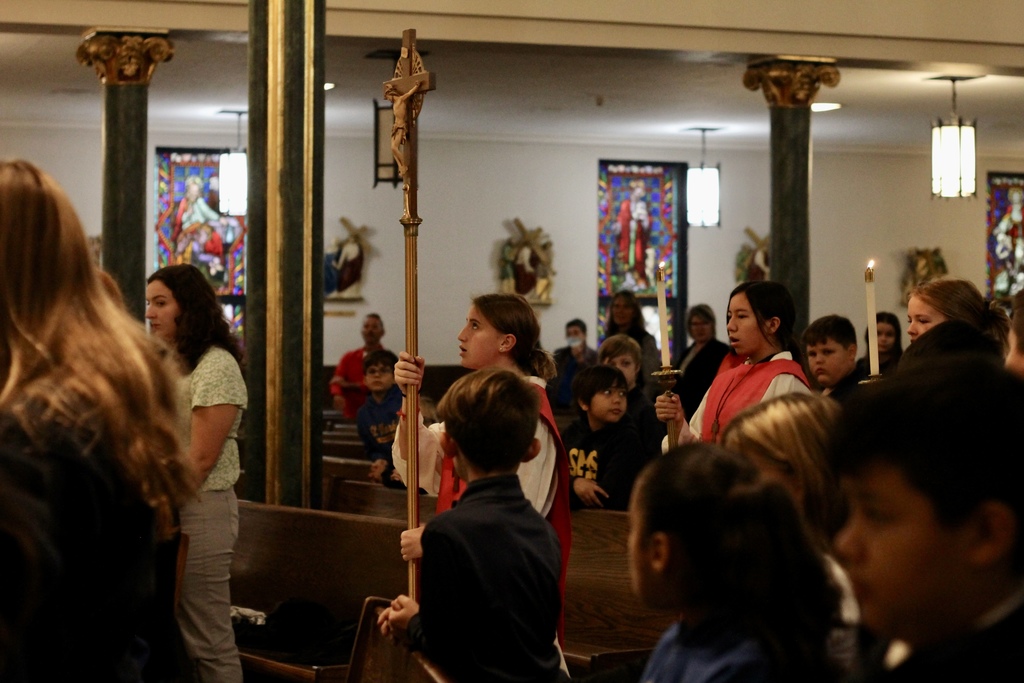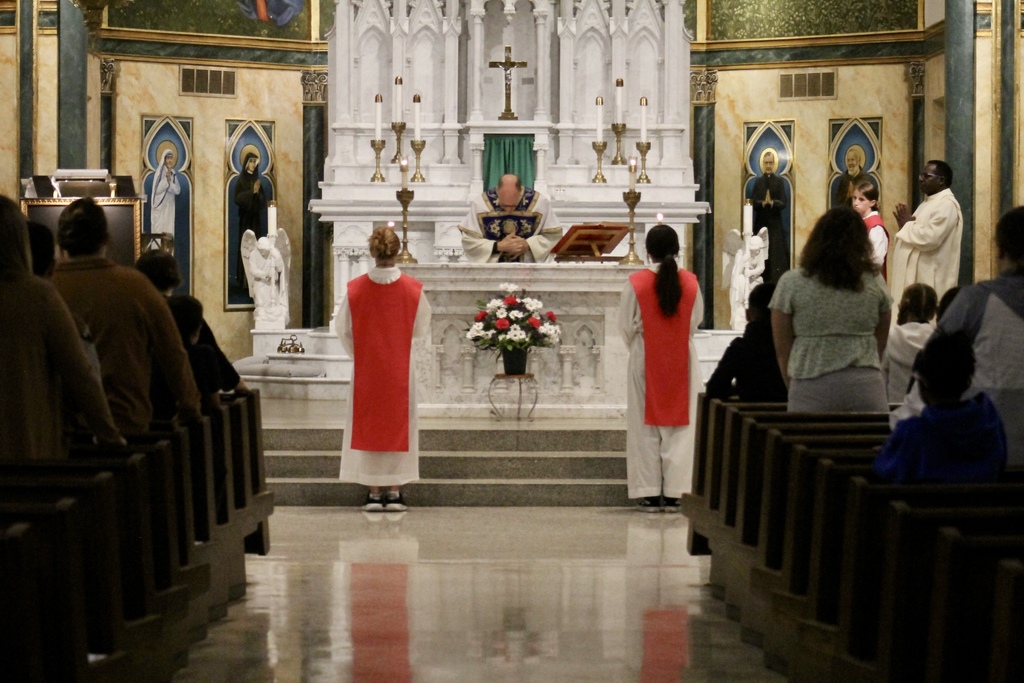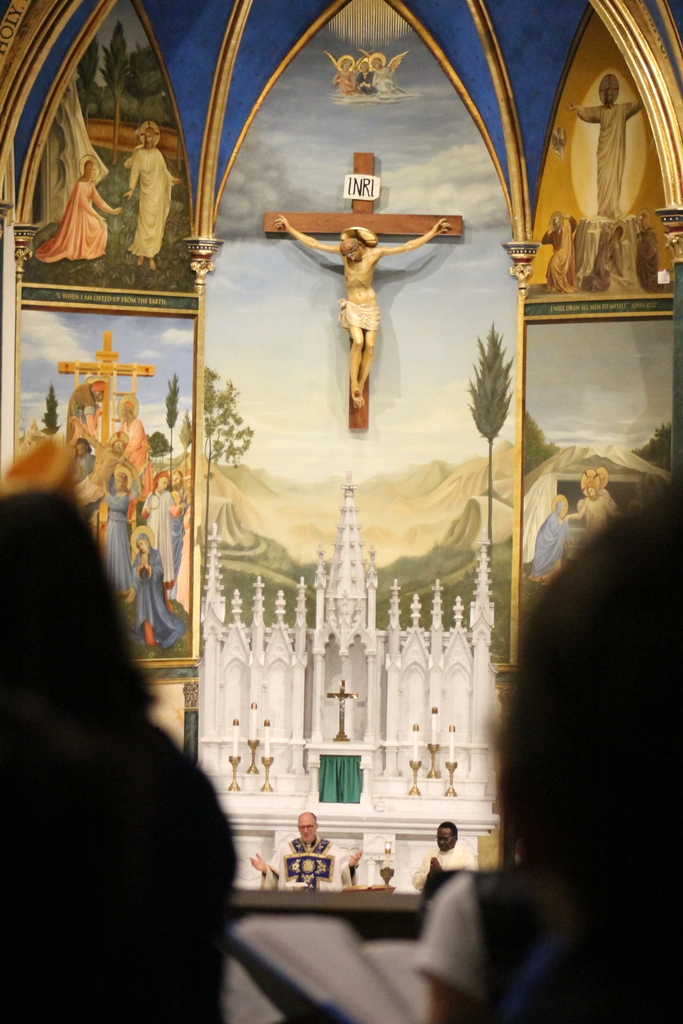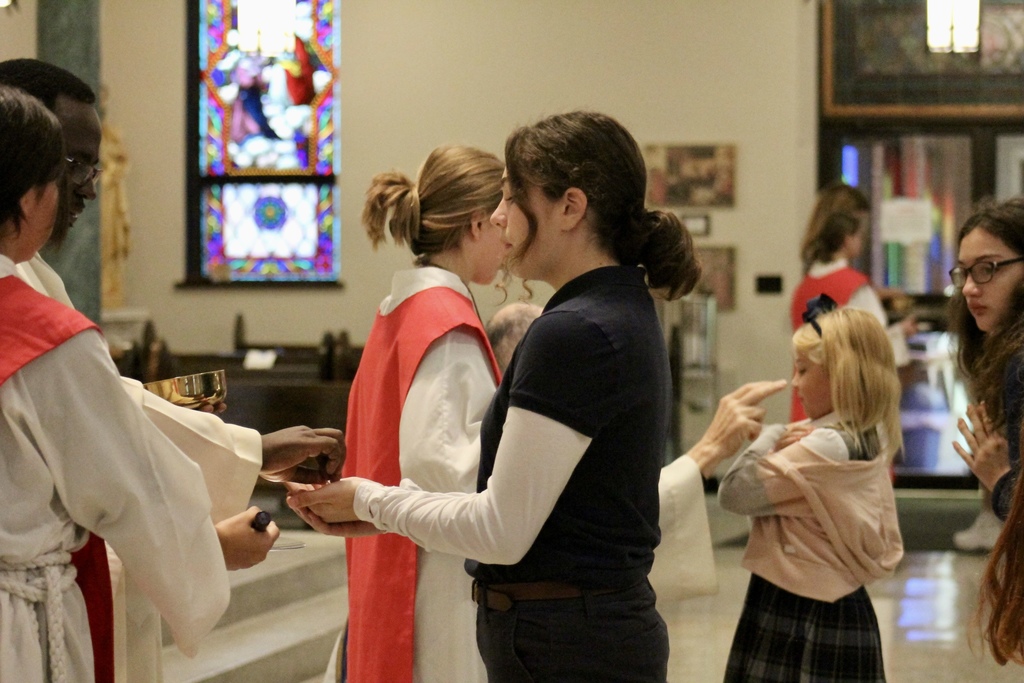 4th grade scientists did an experiment using paper, markers, a magnifying glass and natural light from their windows. These simple materials helped them build and understand how our retinas work. #stmarkscientists