Today we celebrate the Faculty, Staff and Volunteers who bless our kids and our school community with their talents. You make a difference in the lives of so many! We wrap up the school week with our annual Students vs Staff Volleyball Game! #CSW23 #smsmarksmen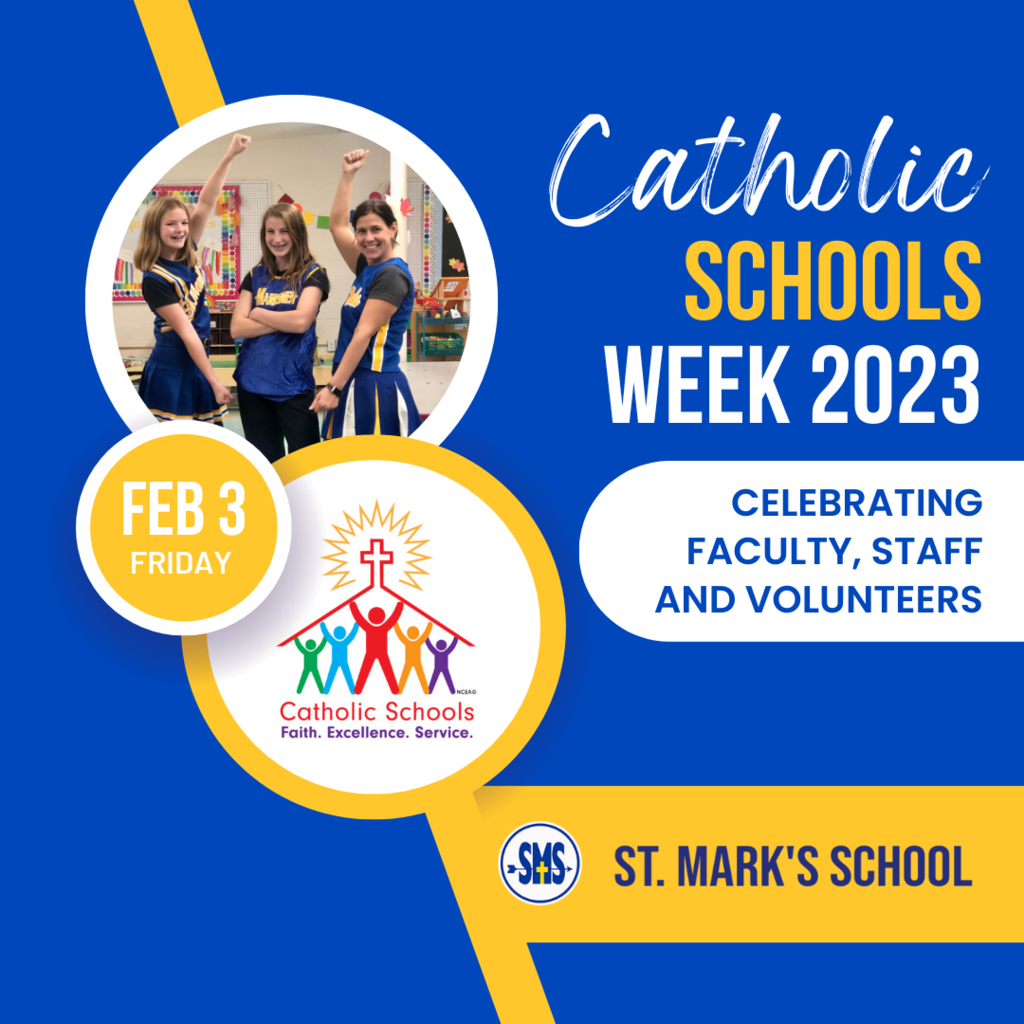 We love our students and our students love St. Mark School! #csw23 #smsmarksmen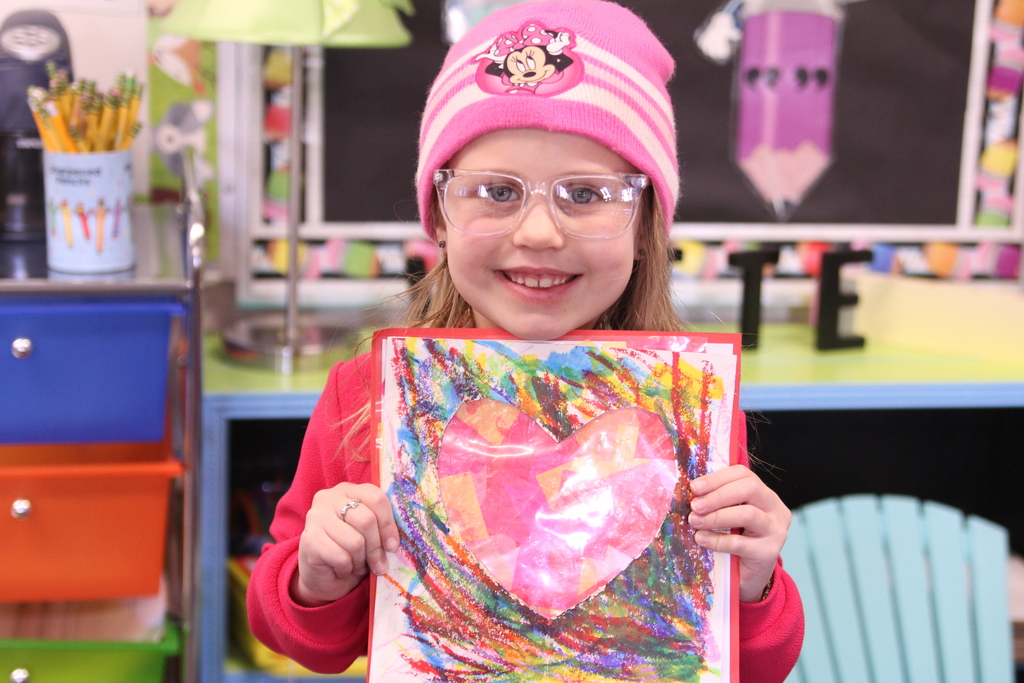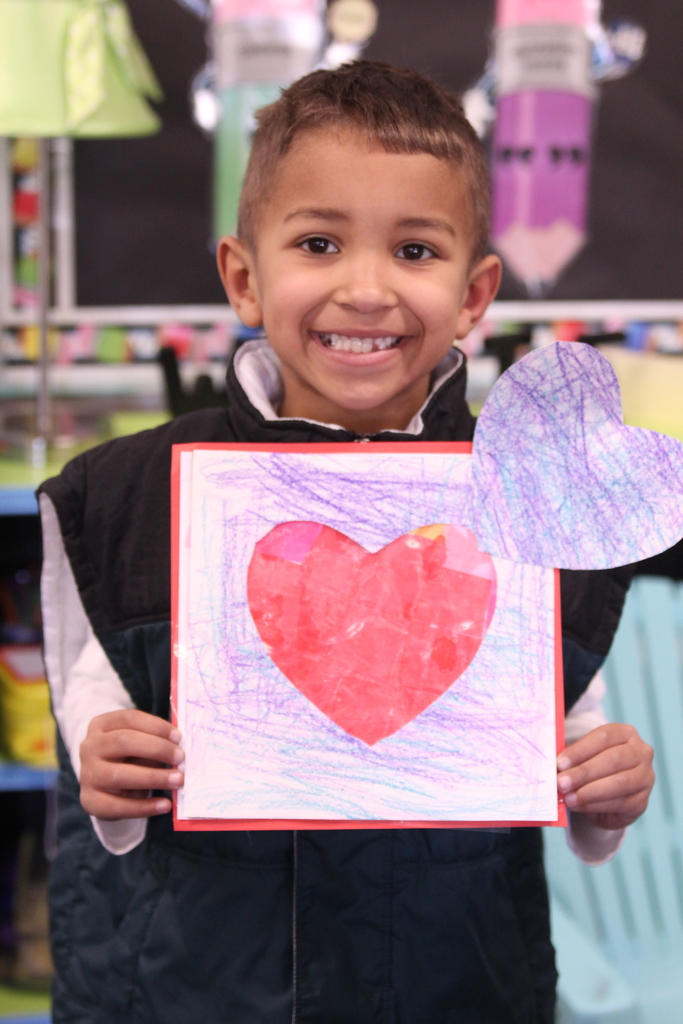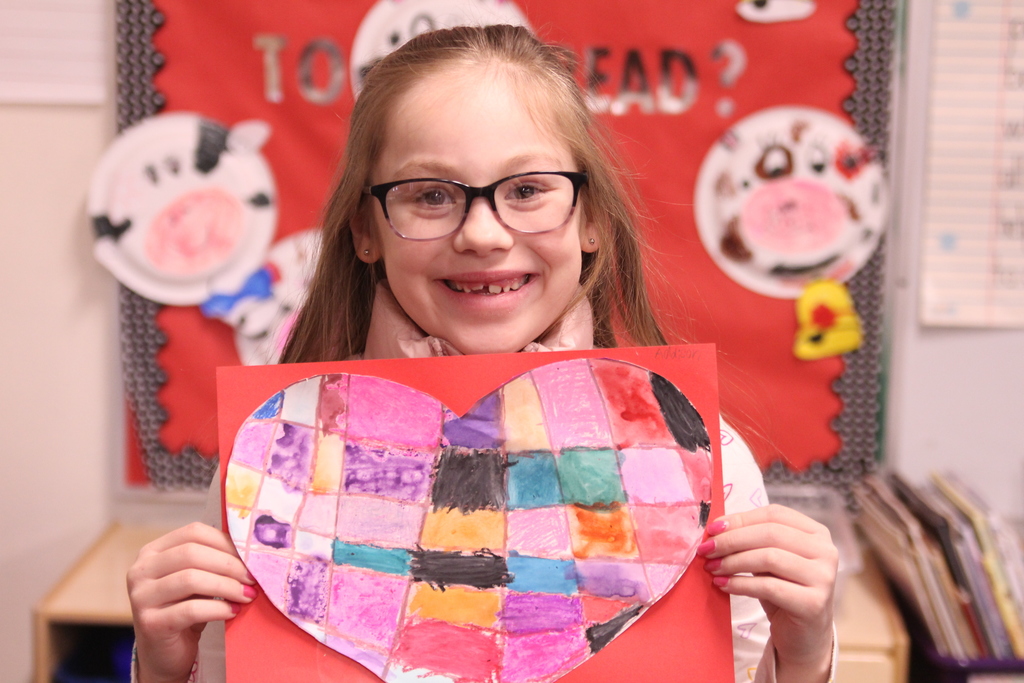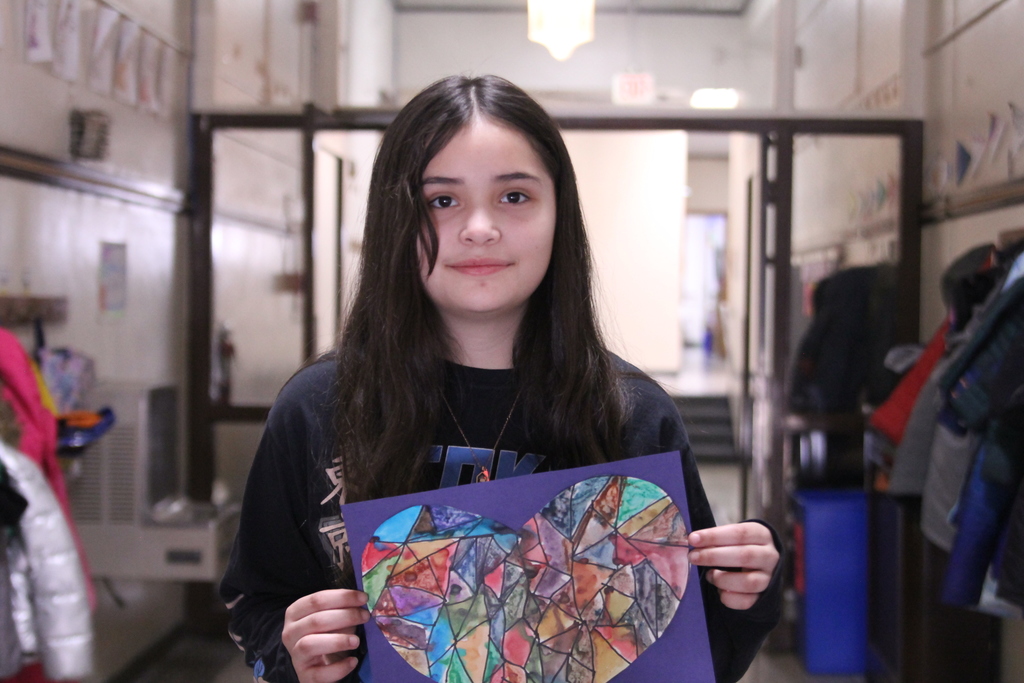 As we celebrated vocations today, students dressed as Saints and processed into mass. We learned through the gospel about Jesus's presentation and then spent time with the Lord in Eucharistic Adoration. #csw23 #smsmarksmen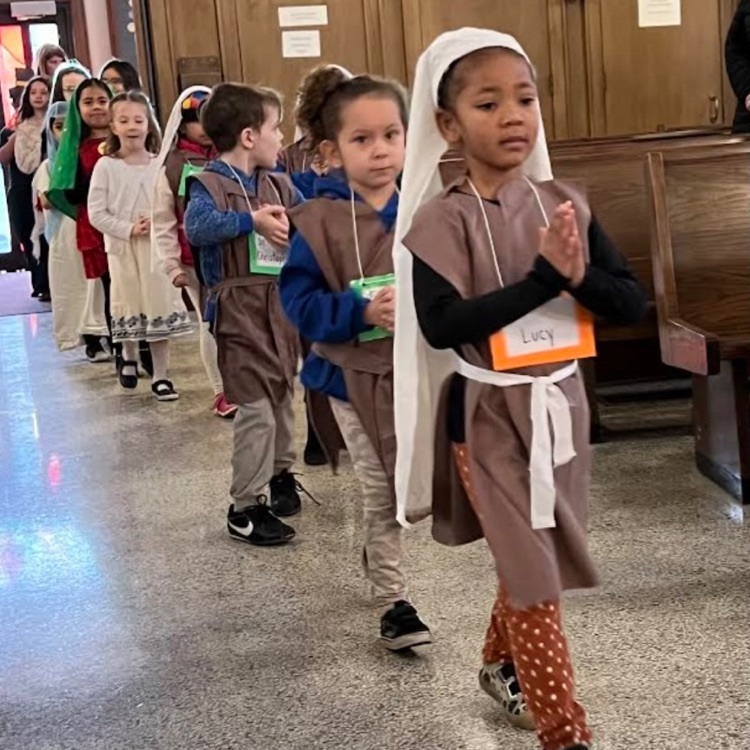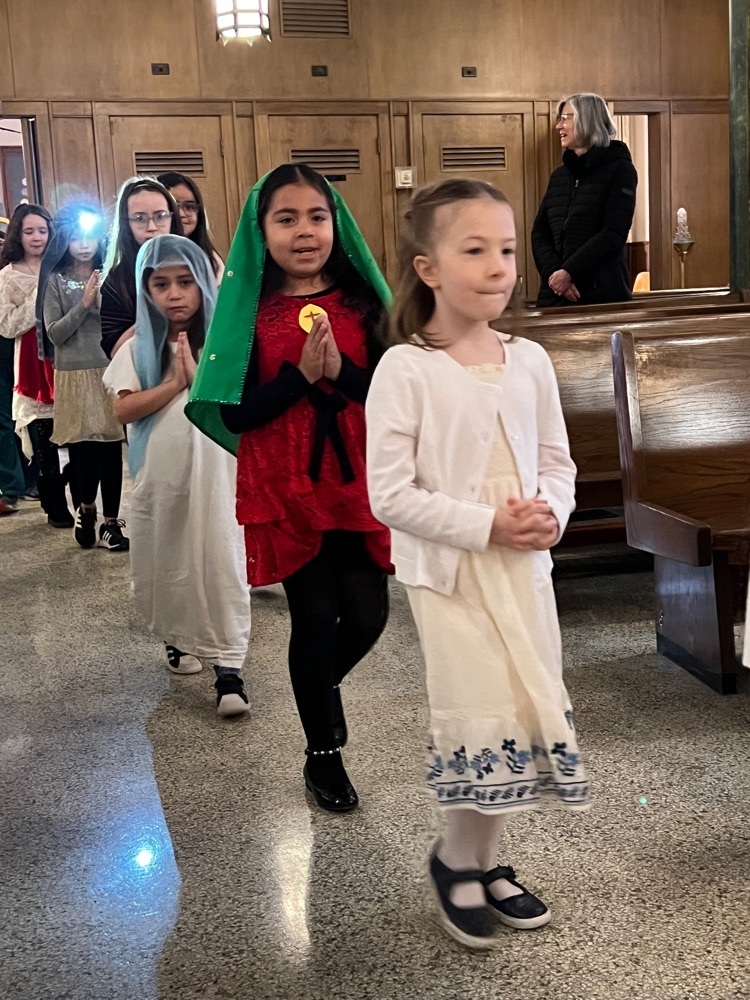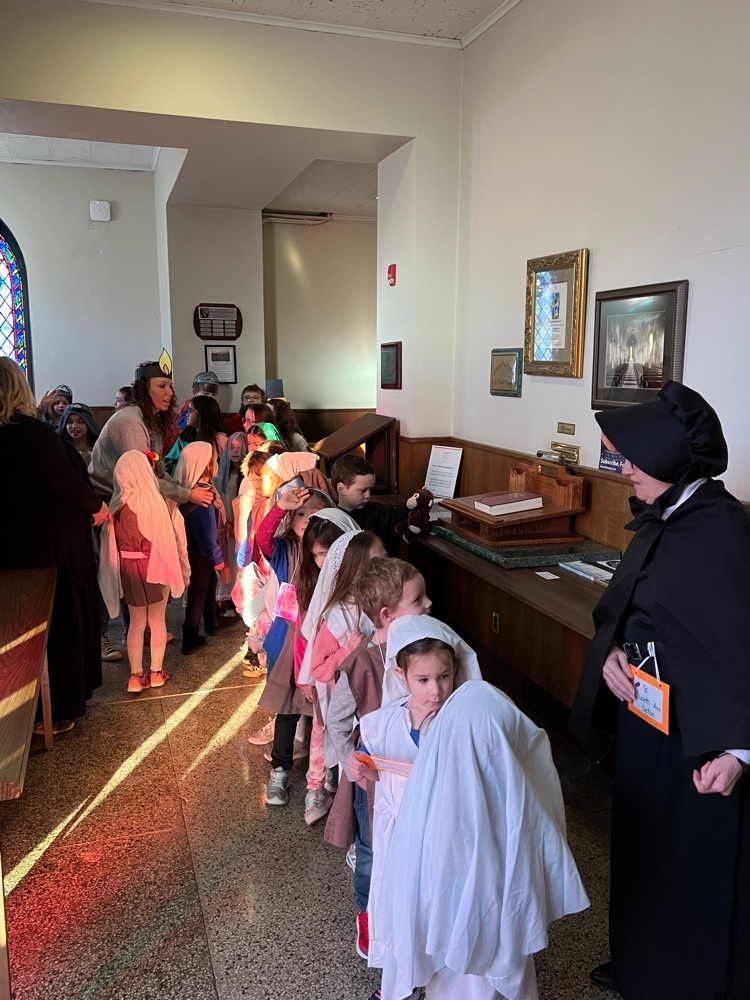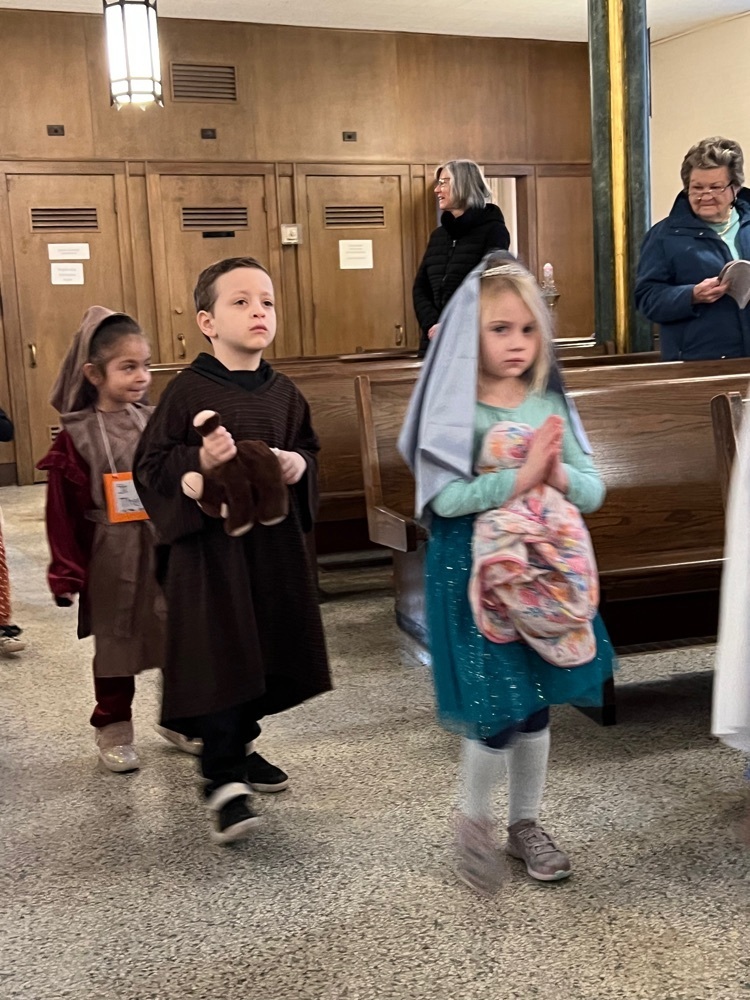 All you holy men and women, pray for us! #csw23 #smsmarksmen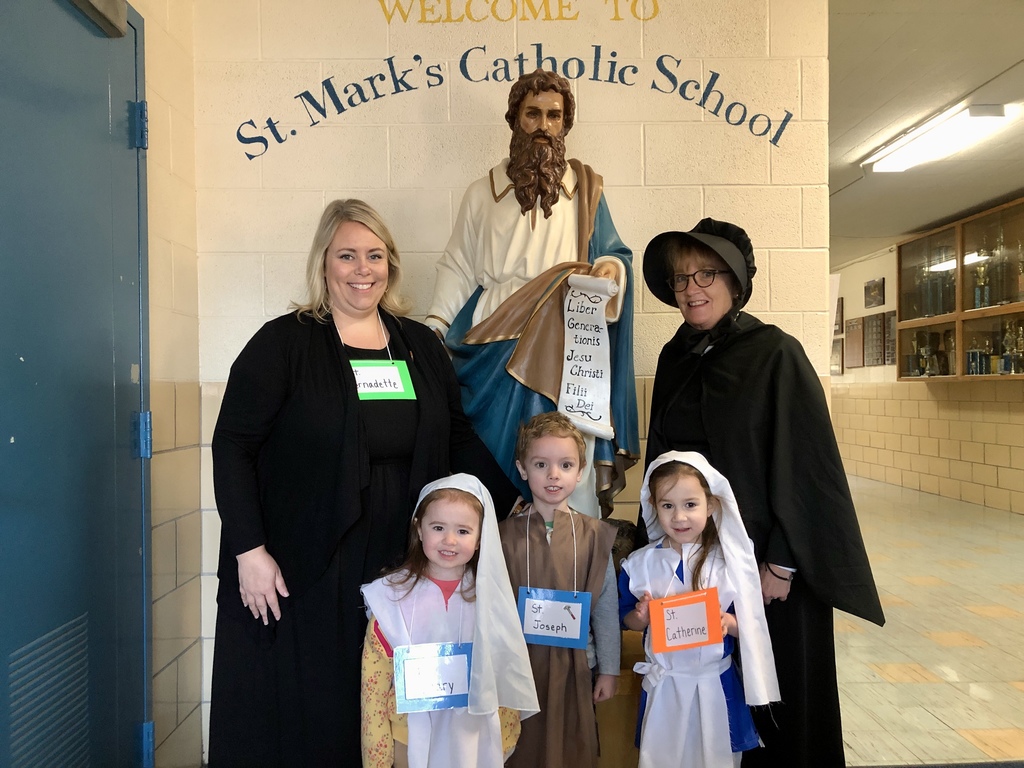 In gratitude for those in our community who answered God's call to serve their faith, we celebrate the role of vocations in Catholic education. We also offer our prayers for an increase in vocations to the priesthood and consecrated life in our diocese. #CSW23 #smsmarksmen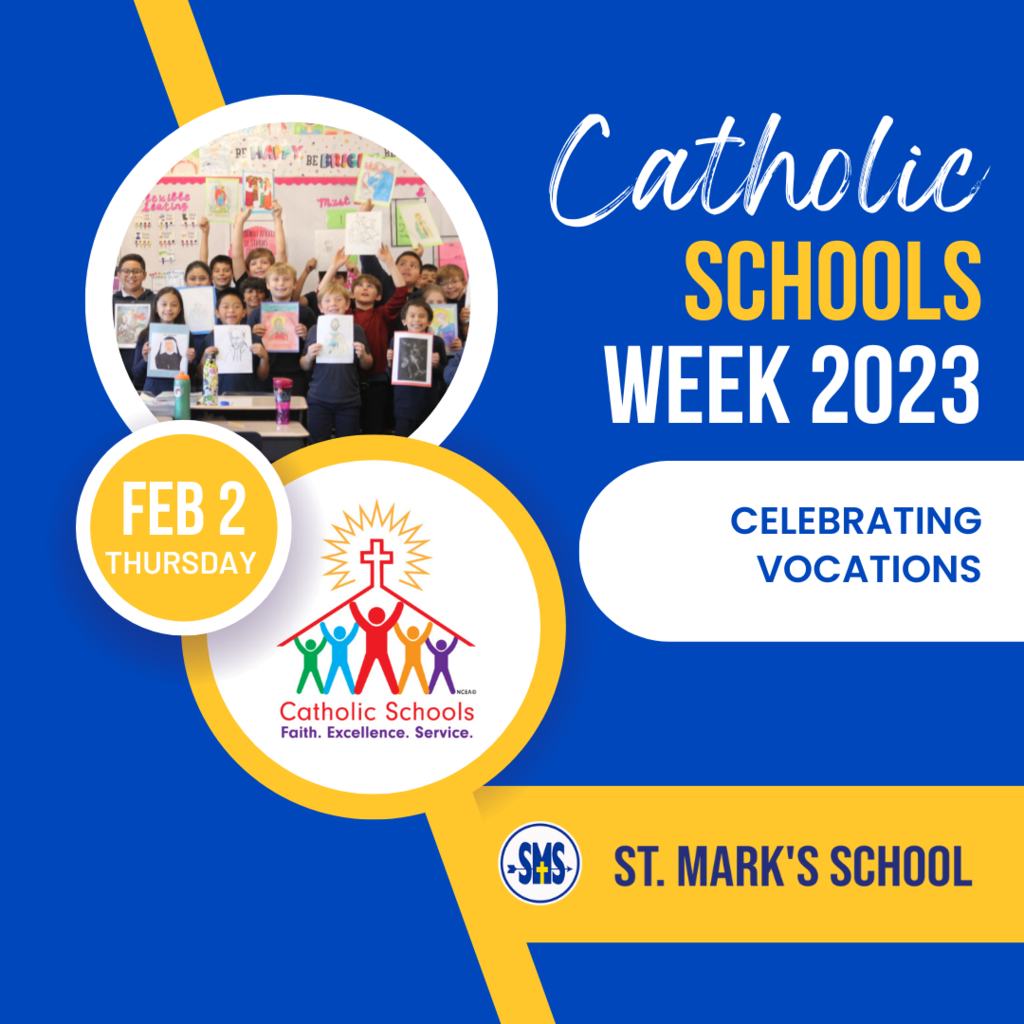 Congrats to all our spelling bee participants and thanks to our judges! We had a great showing full of drama and suspense that lasted two days. We ended with 3 spellers standing, Mauricio Martinez, Kellyn Payne and Cat Tomlins. Cat won the bee and Kellyn will also continue on.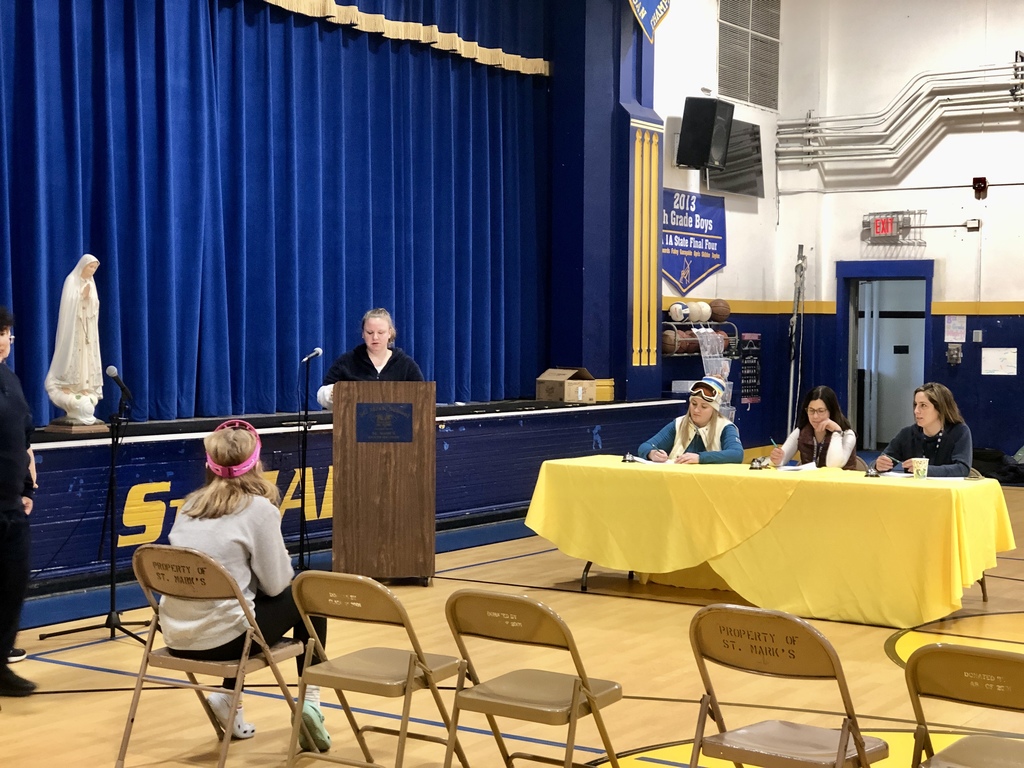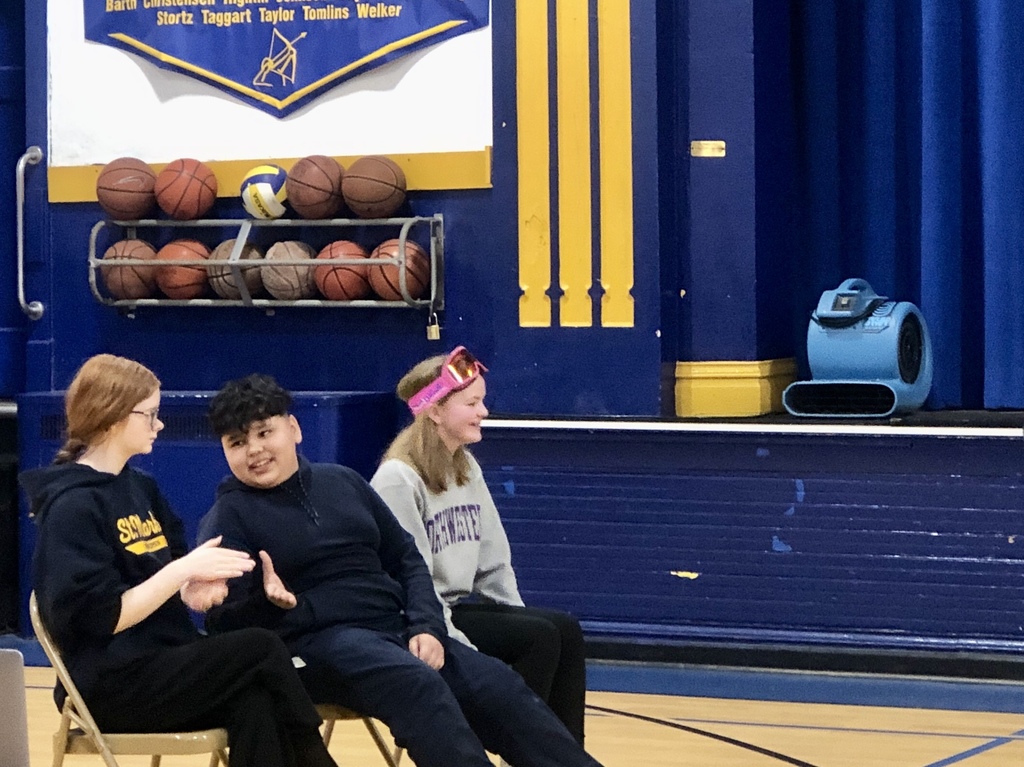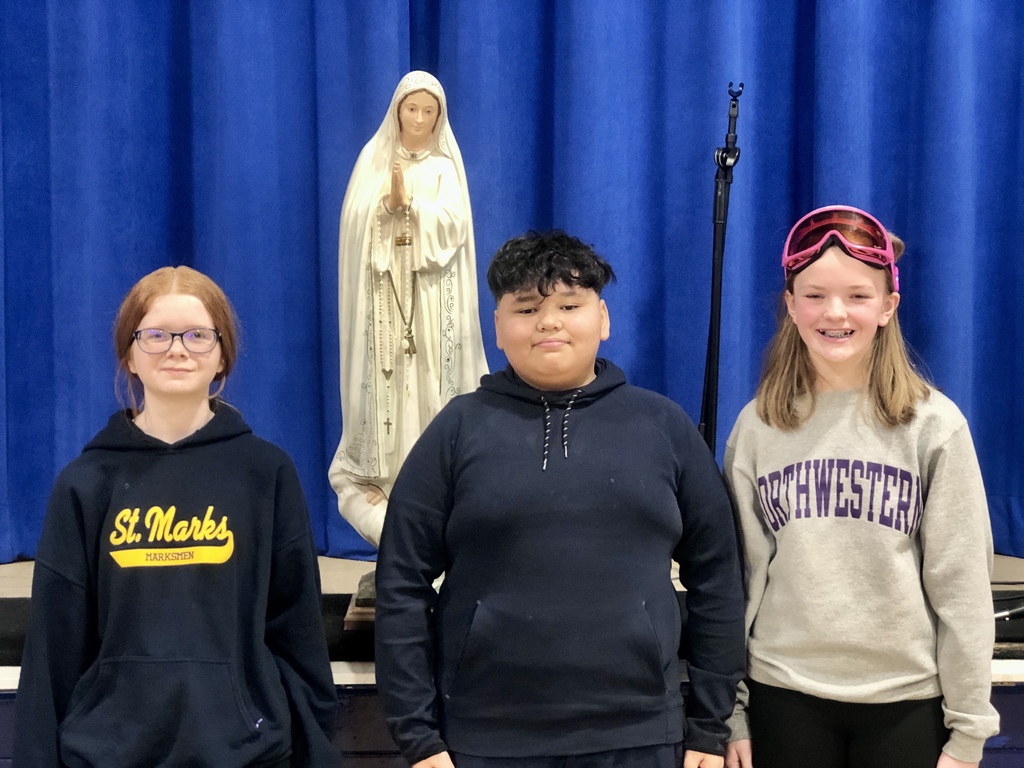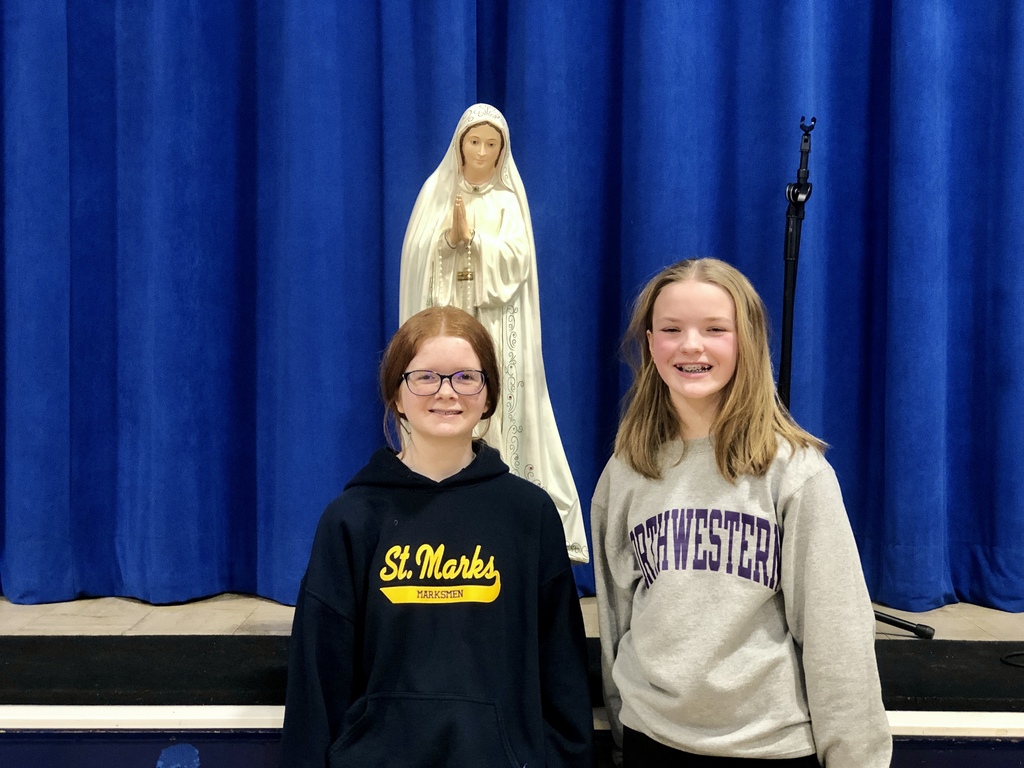 Come out tonight and cheer on our 8th grade athletes as they continue their run to a state basketball title! 5:30pm at St. Vincent DePaul School.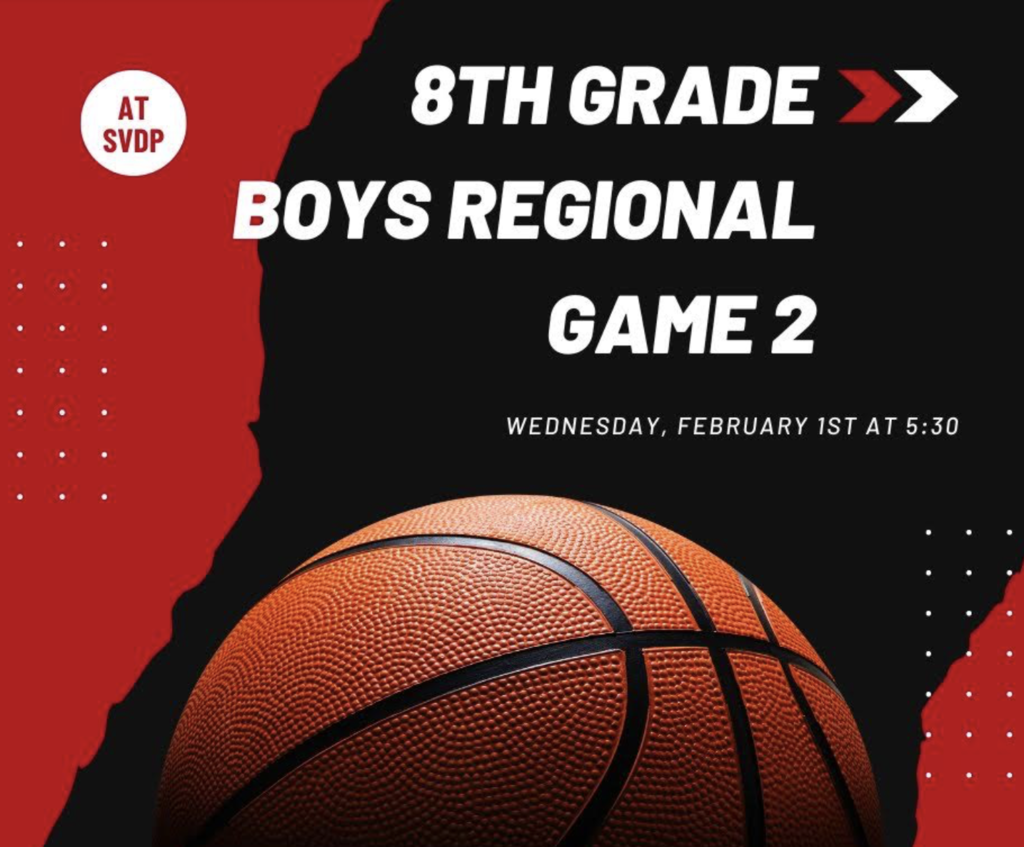 Mark your calendars for the St. Mark PSA Fat Tuesday Bingo on Feb. 21st! It's sure to be a fun night of games and fellowship. We hope to see you there!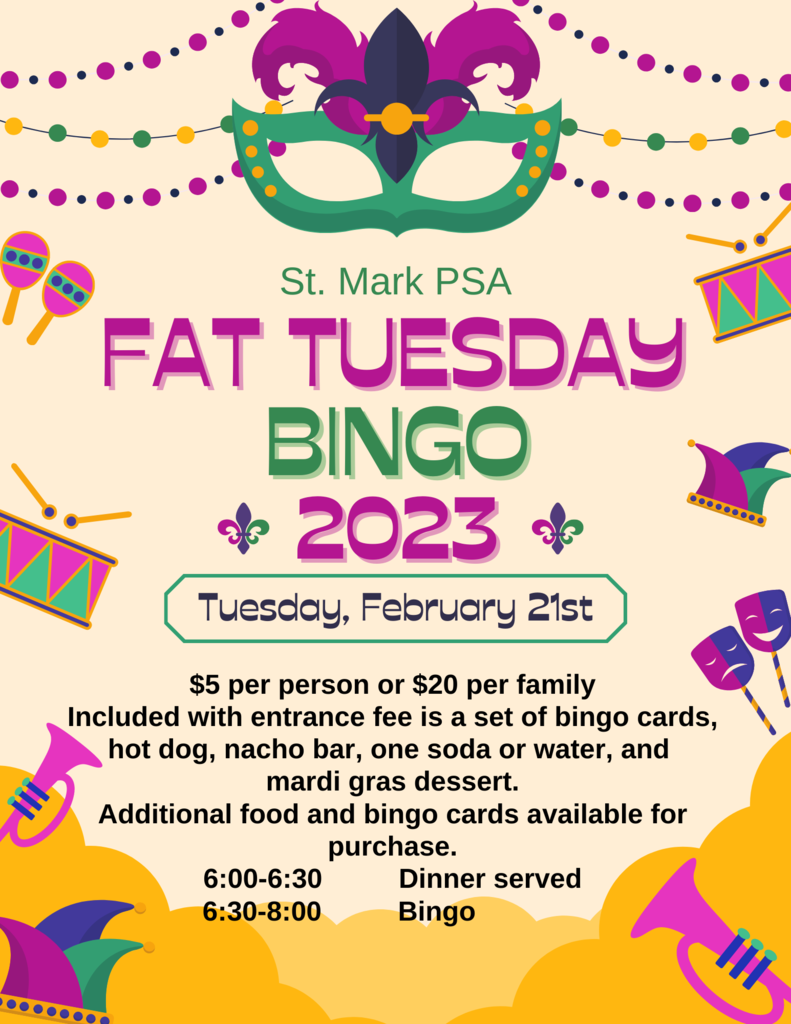 Our Junior High students have been holding our Annual CSW Canned Food Drive to benefit the WestMark Food Pantry. Today, students helped load up the cars of some very special volunteers with all we have collected so far! 2 more days to go to stock this pantry up! #csw23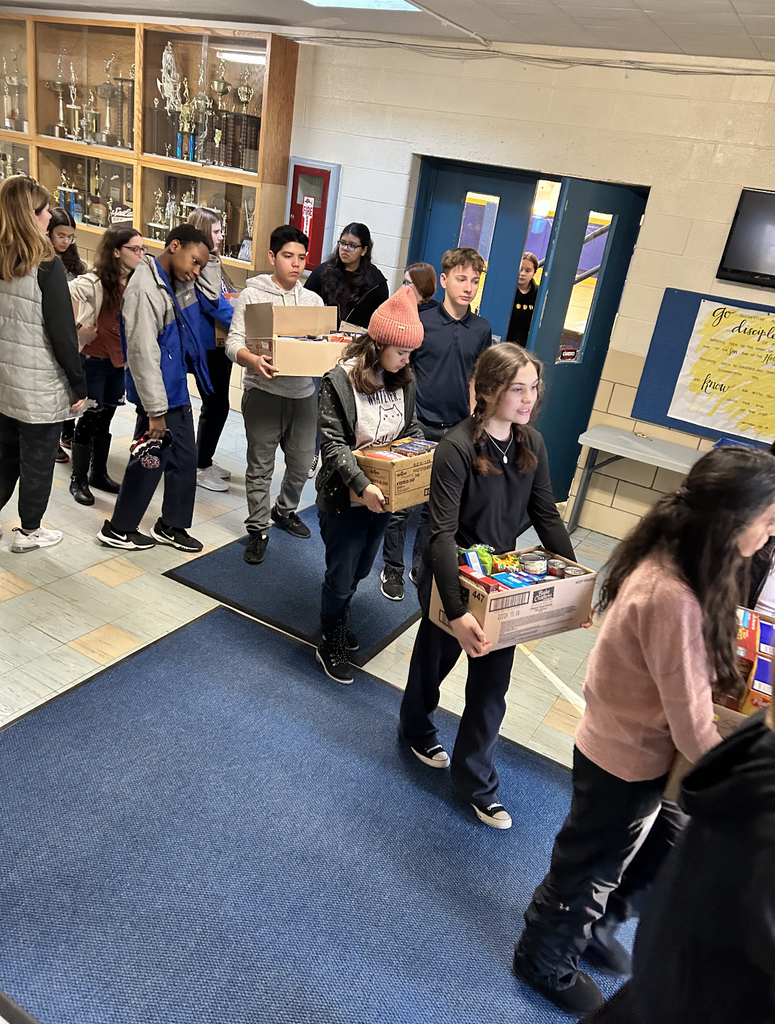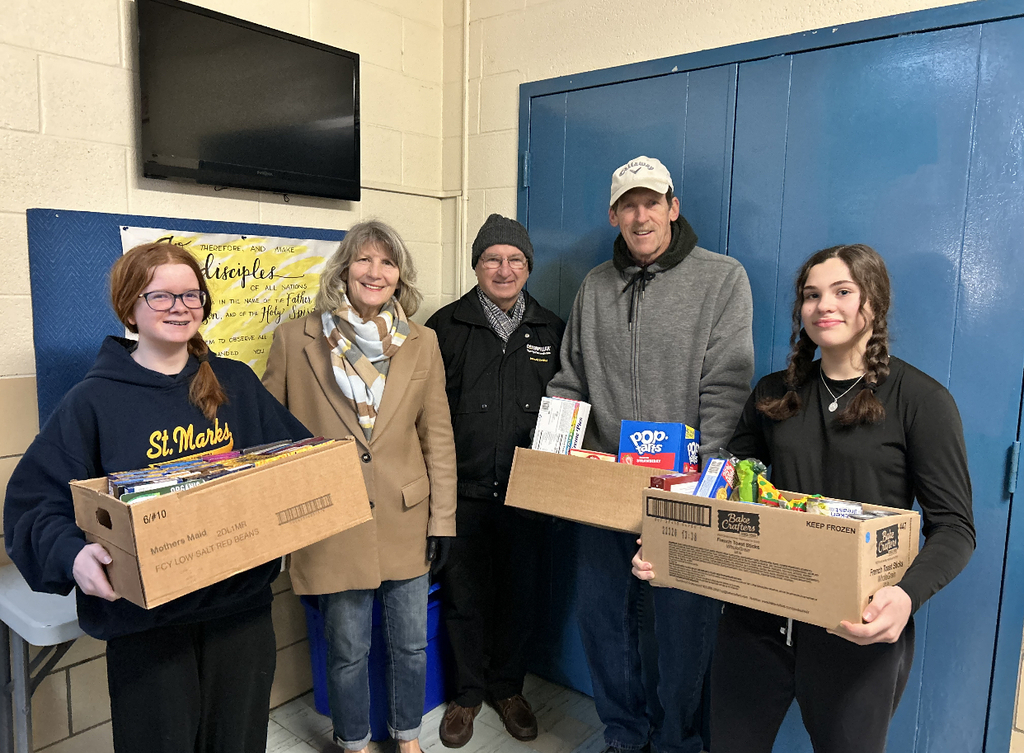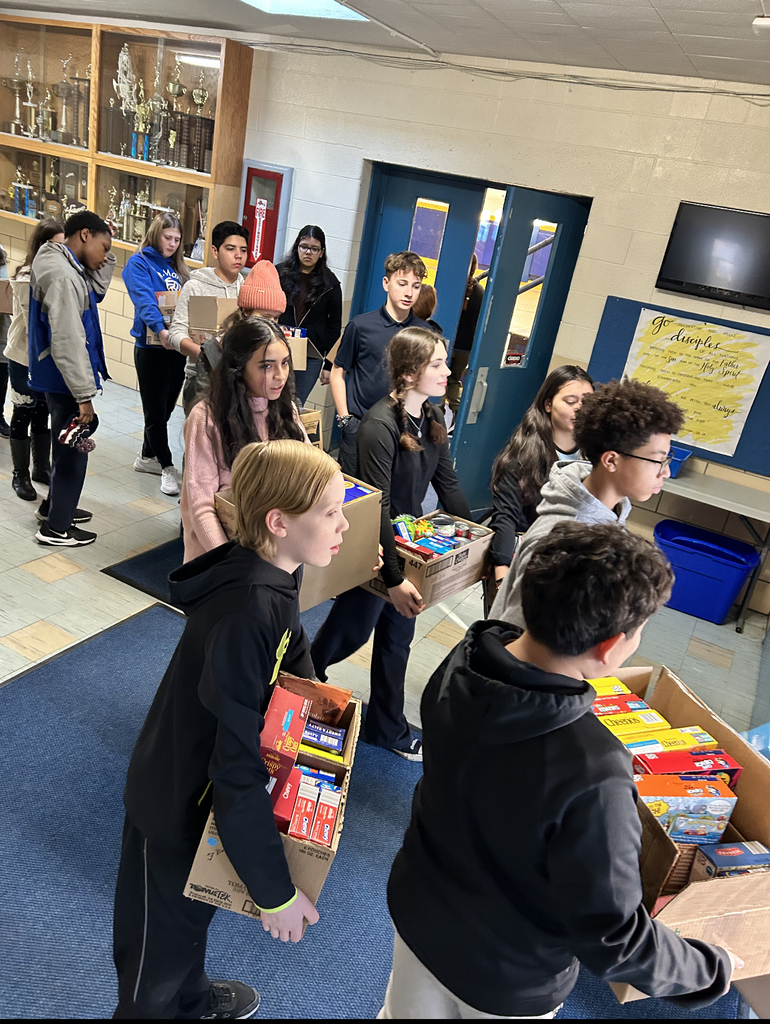 The 8th grade students are working on overgeneralization in arguments and worked cooperatively to create a poster to show examples.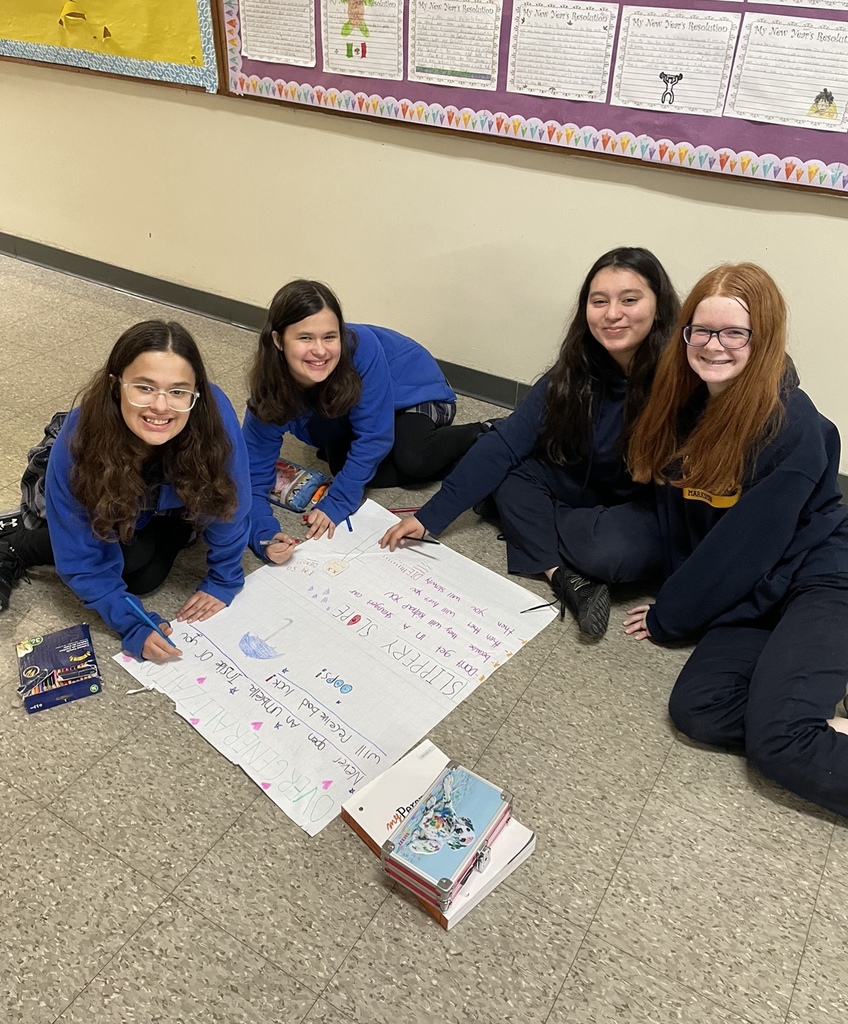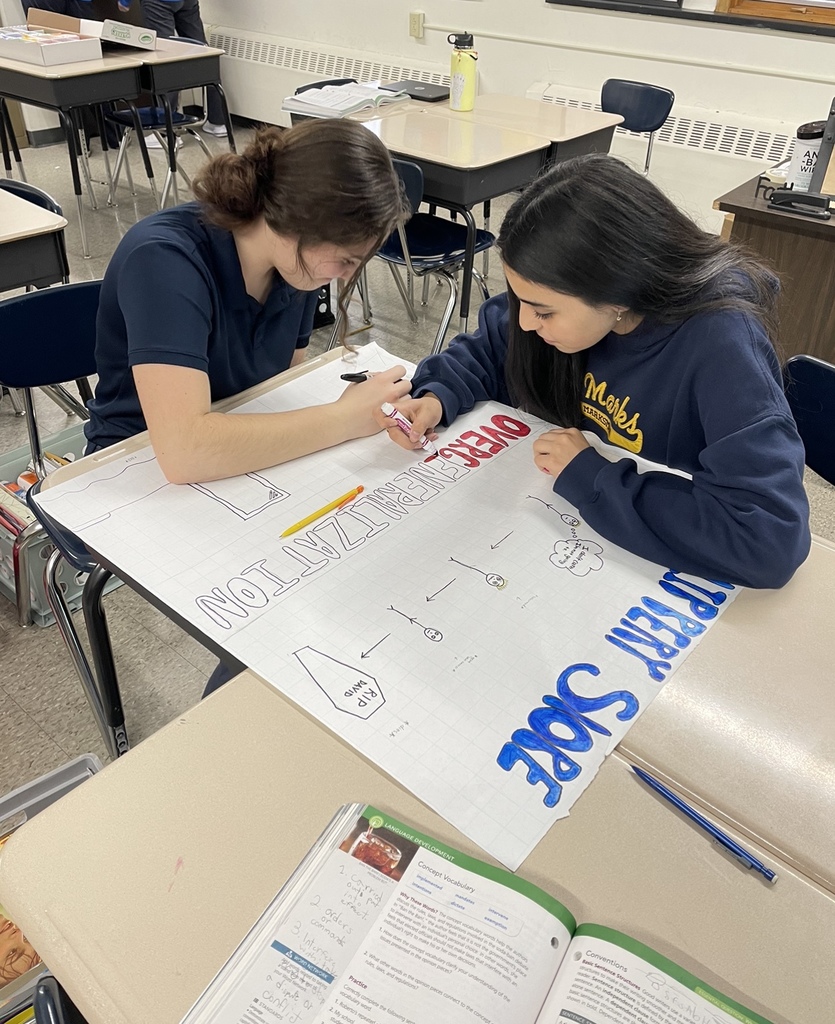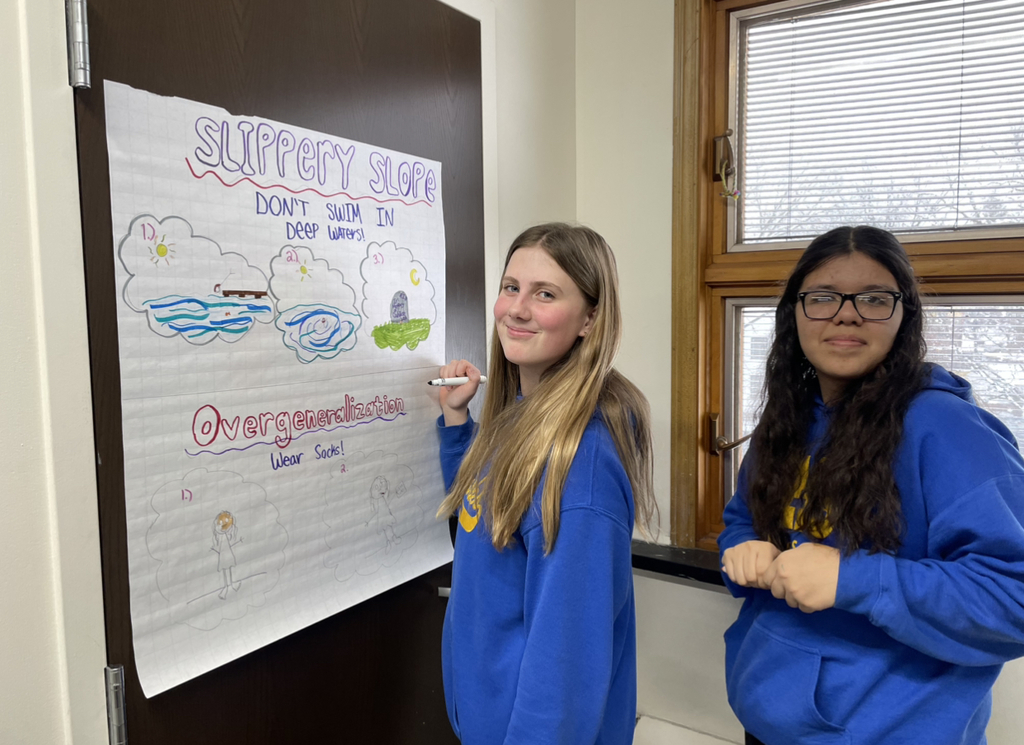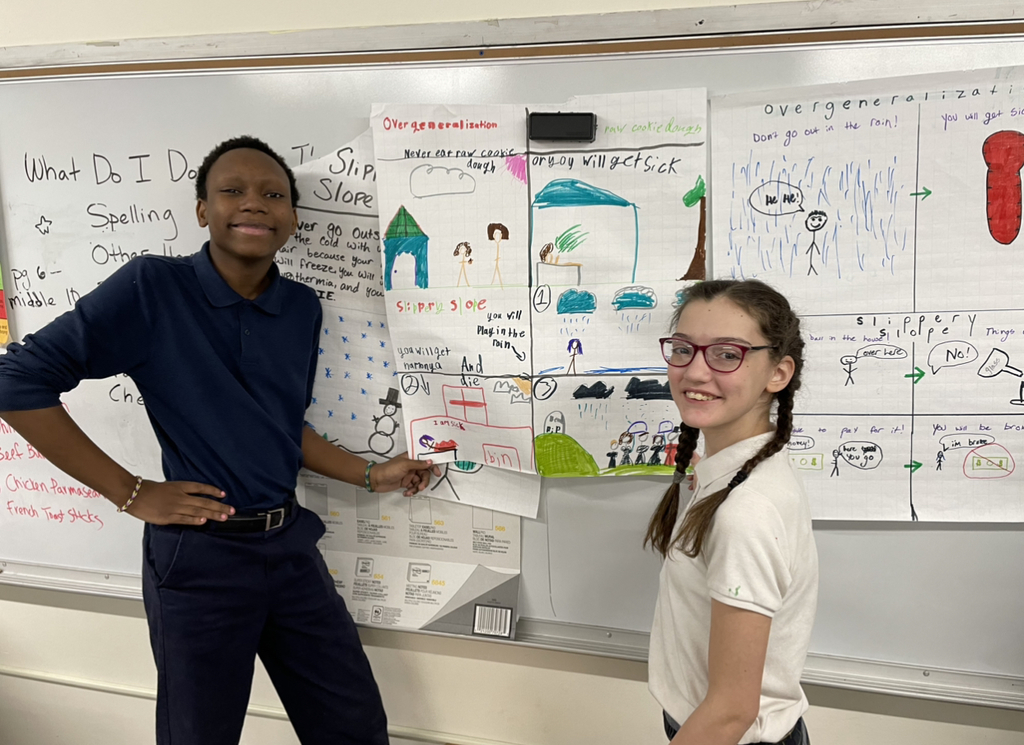 Checking out a mail truck in the snow? Of course! The students loved seeing the inside of the mail truck and the fresh snowflakes was the icing on the cake!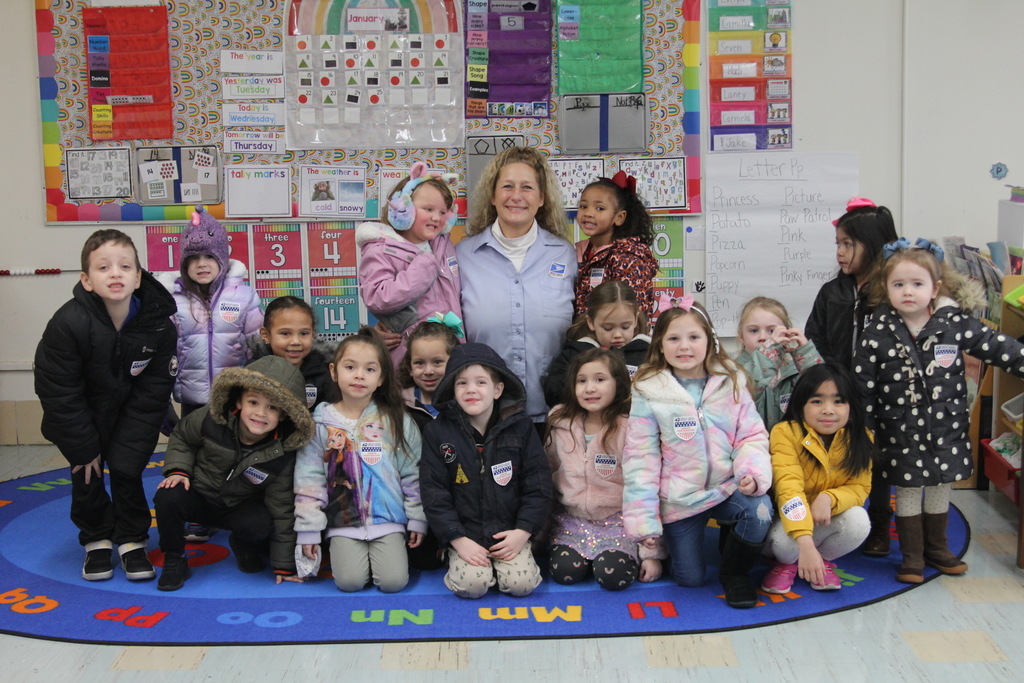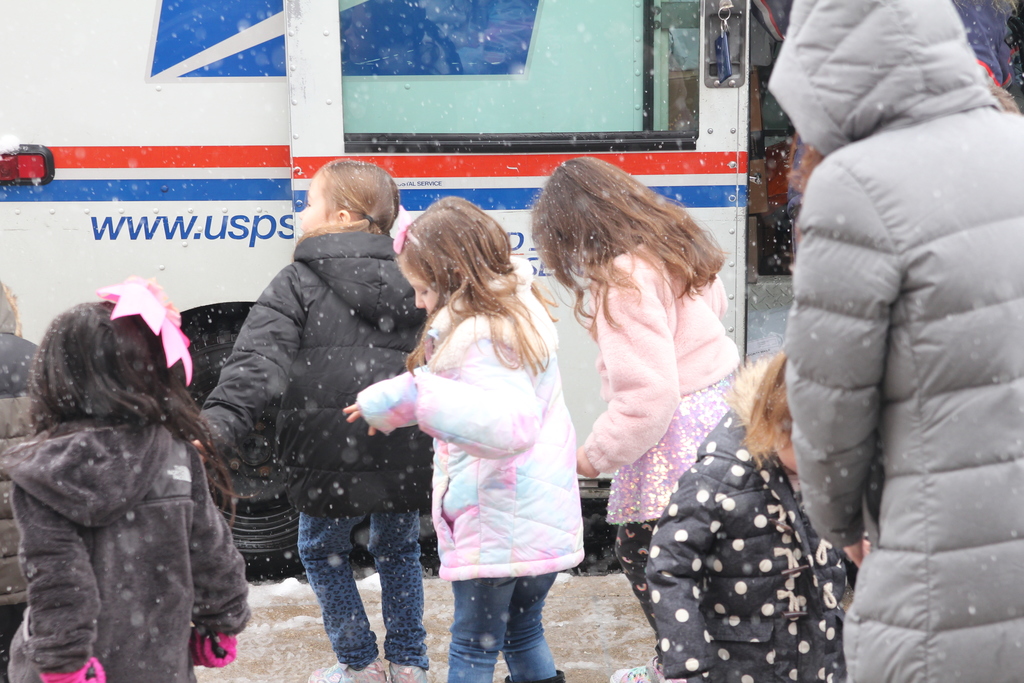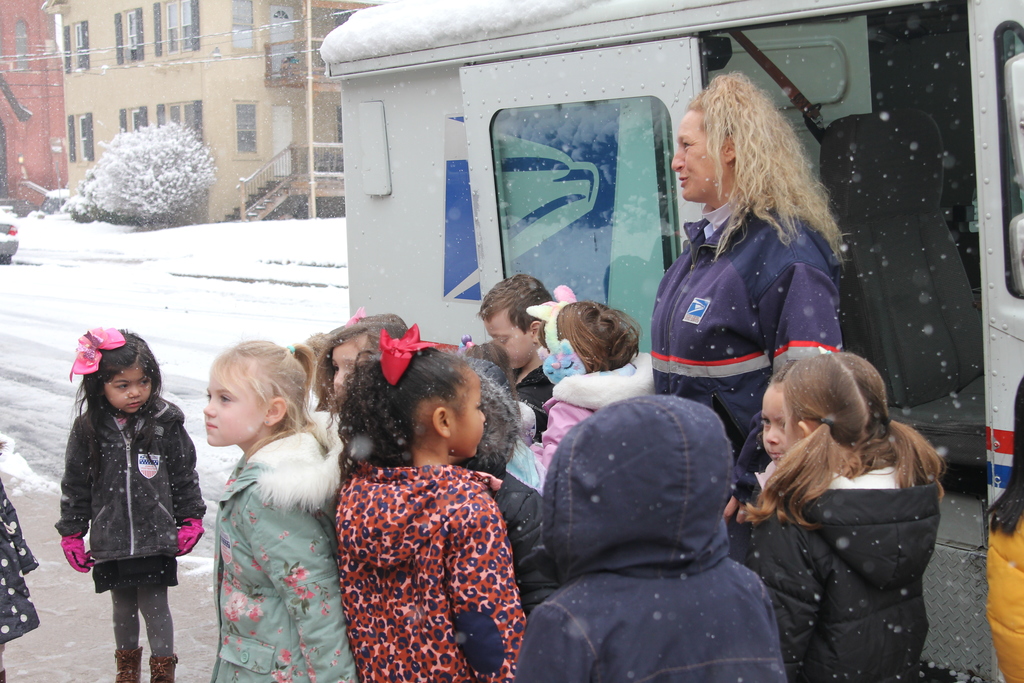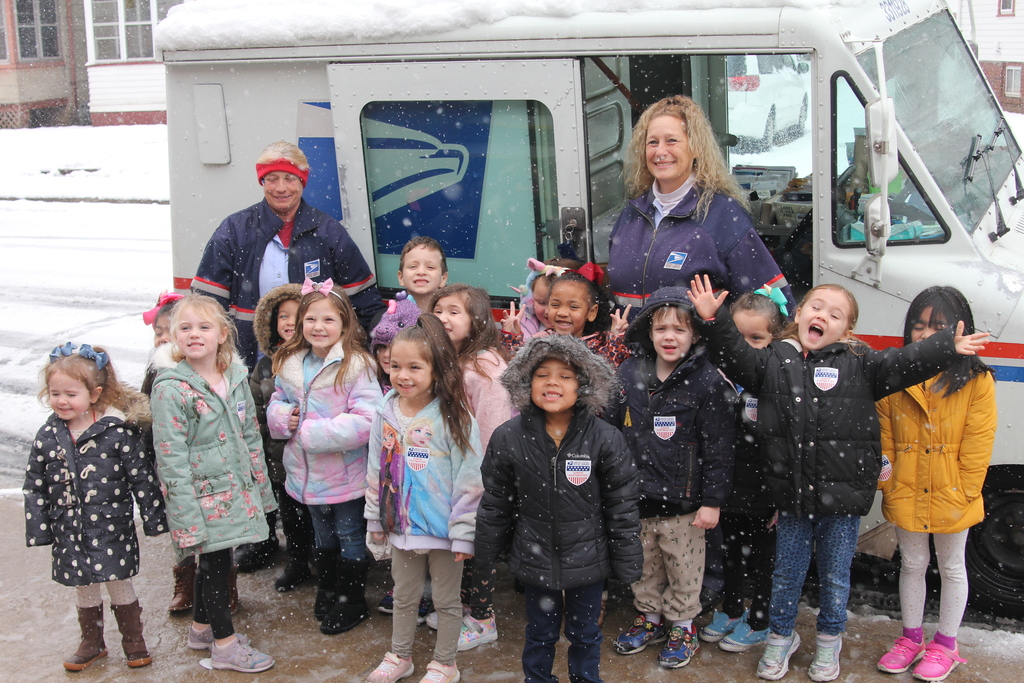 We were so excited to learn all about the role of a mail carrier from Mrs. Highfill last week! She did a great job explaining all about what she does each day and the students loved learning from her.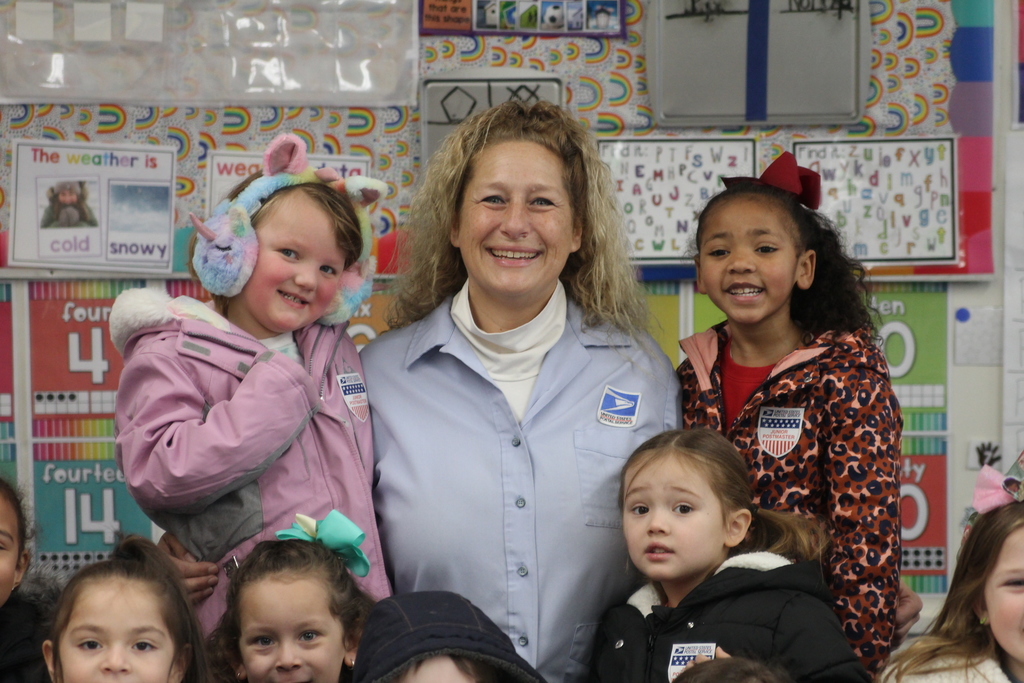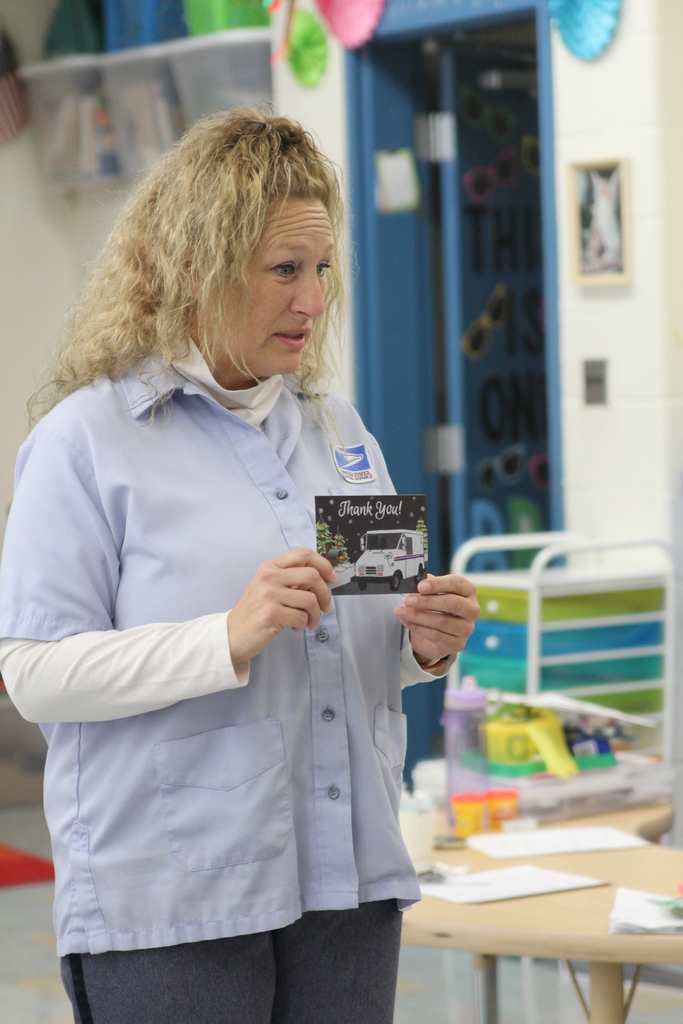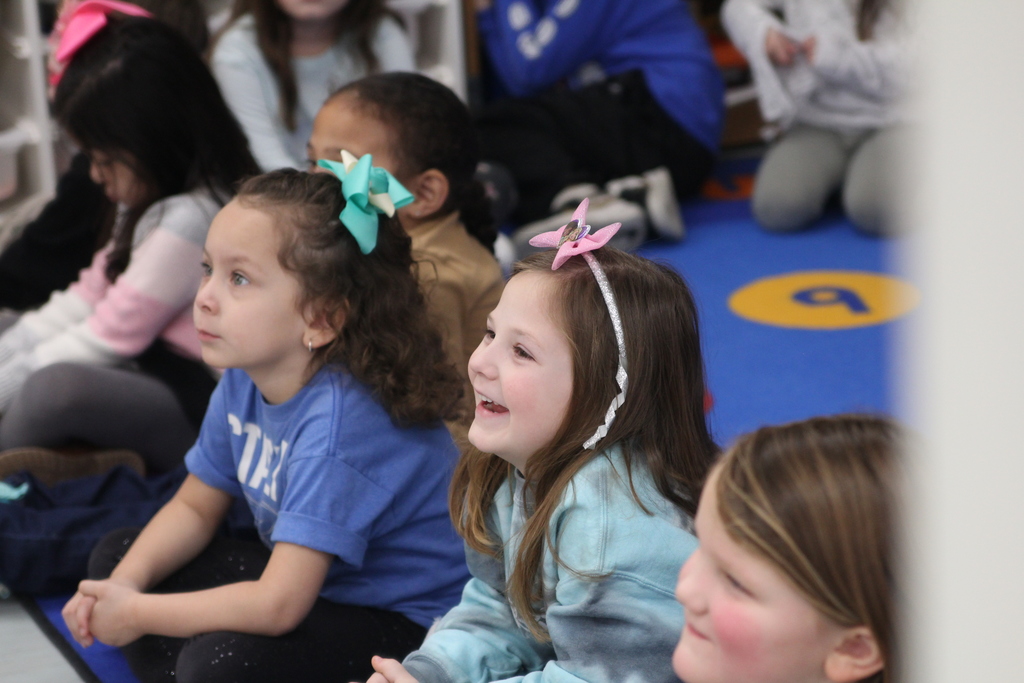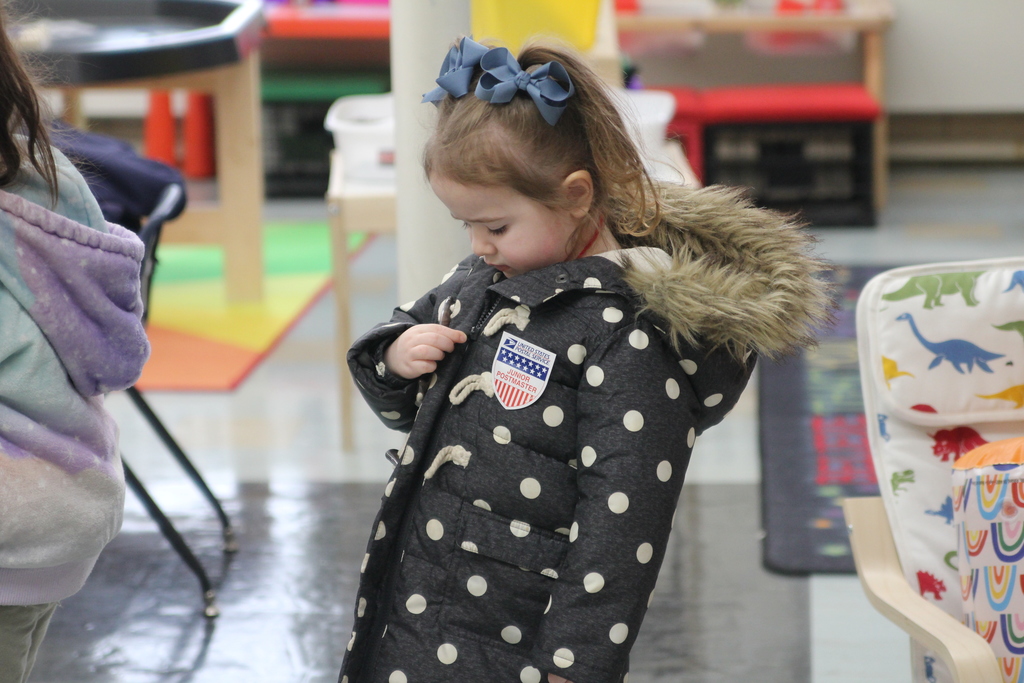 Calling all teachers, parents and alumni of SMS who attended Catholic schools! Celebrate your Catholic School Spirit and share your pictures or stories of your Catholic school days. Make sure you tag us so we can enjoy the walk down memory lane too! #CSW23 #smsmarksmen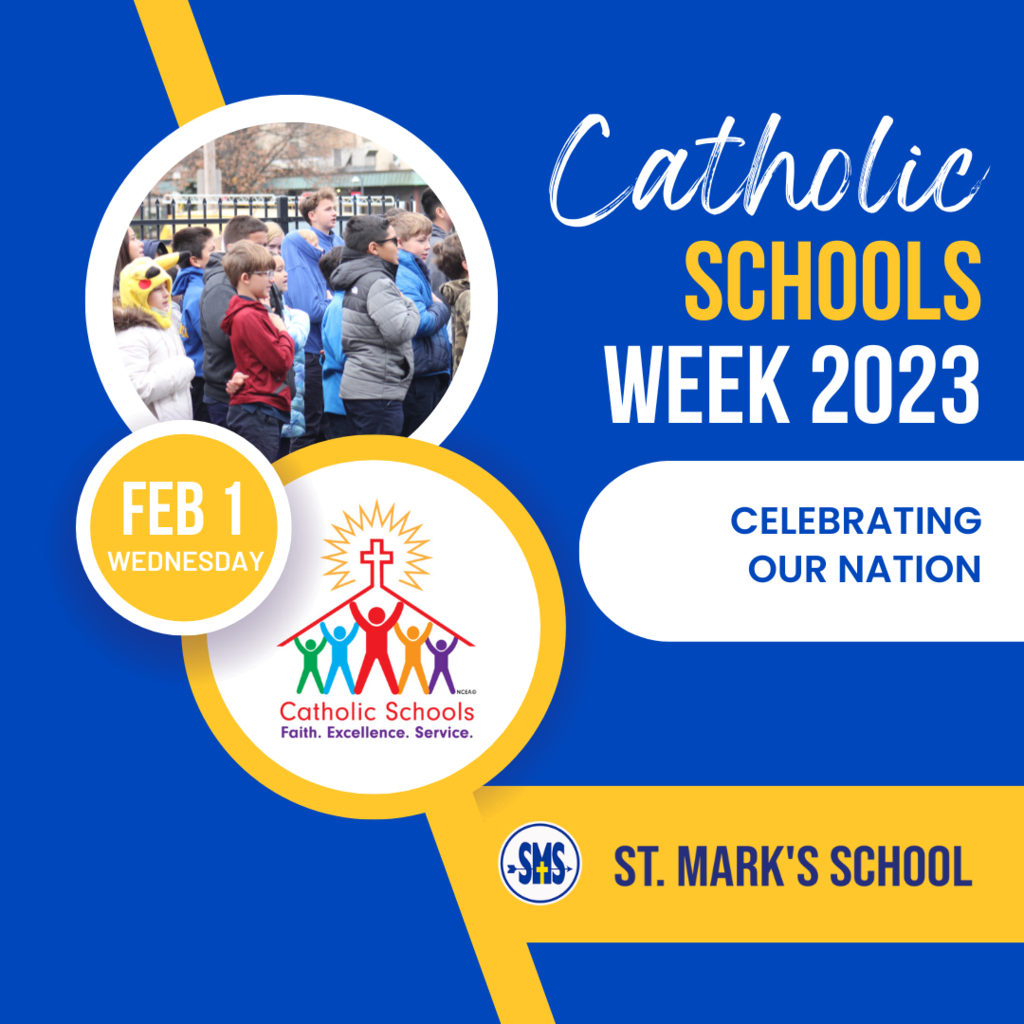 Preschool students had a great time listening to some special nurses explain their jobs and ways they are a great part of our community! The students had so many questions for the nurses! Thanks to Mrs. Schwindehammer and Mrs. Kenny for coming in!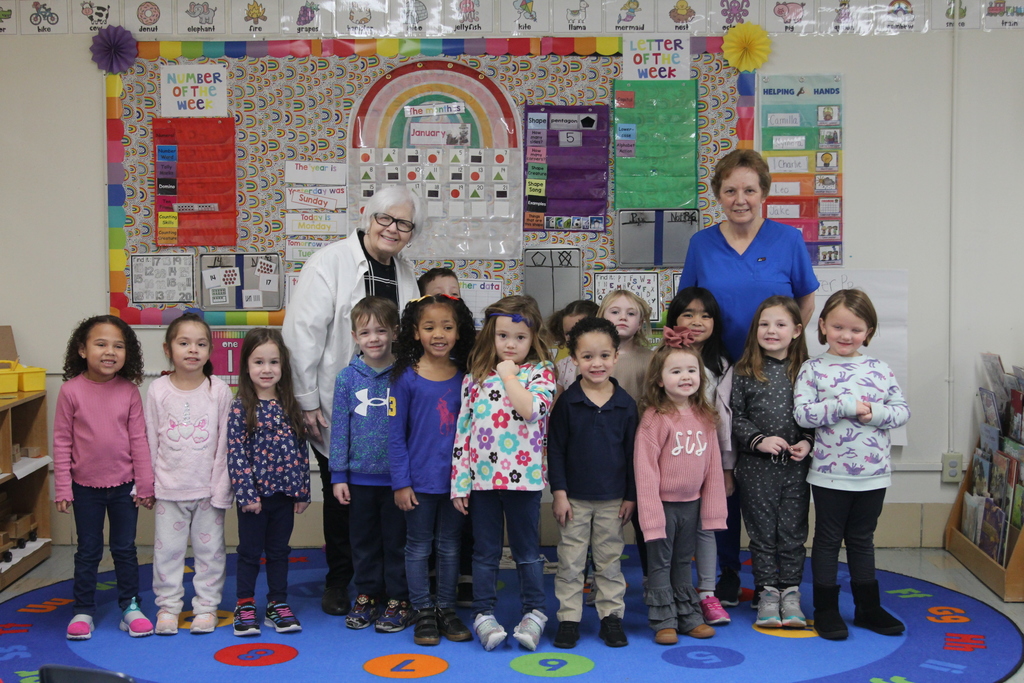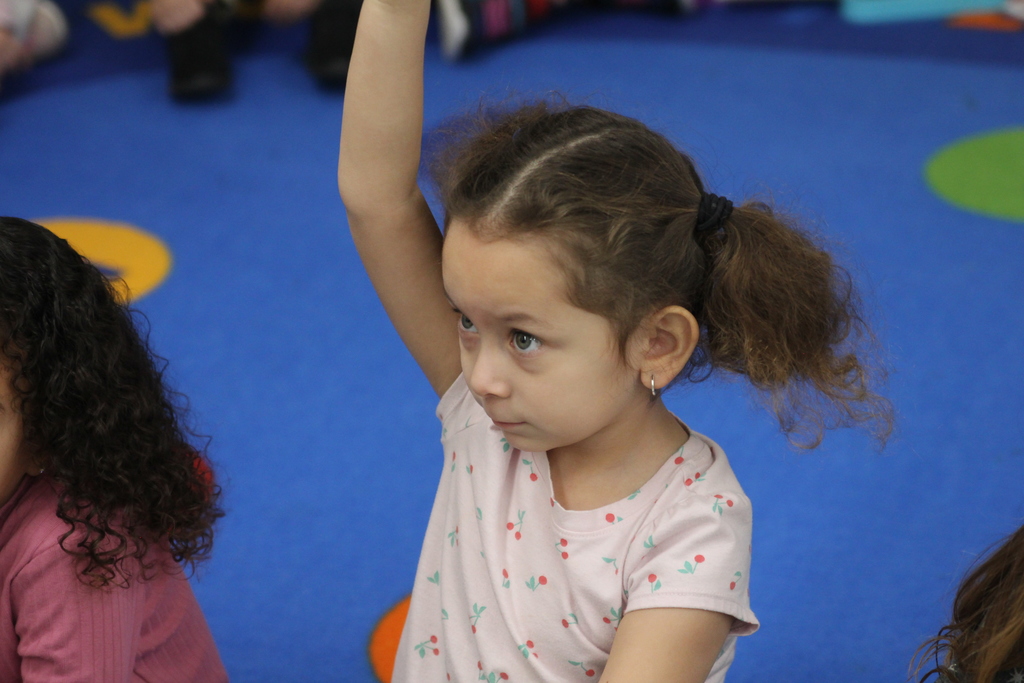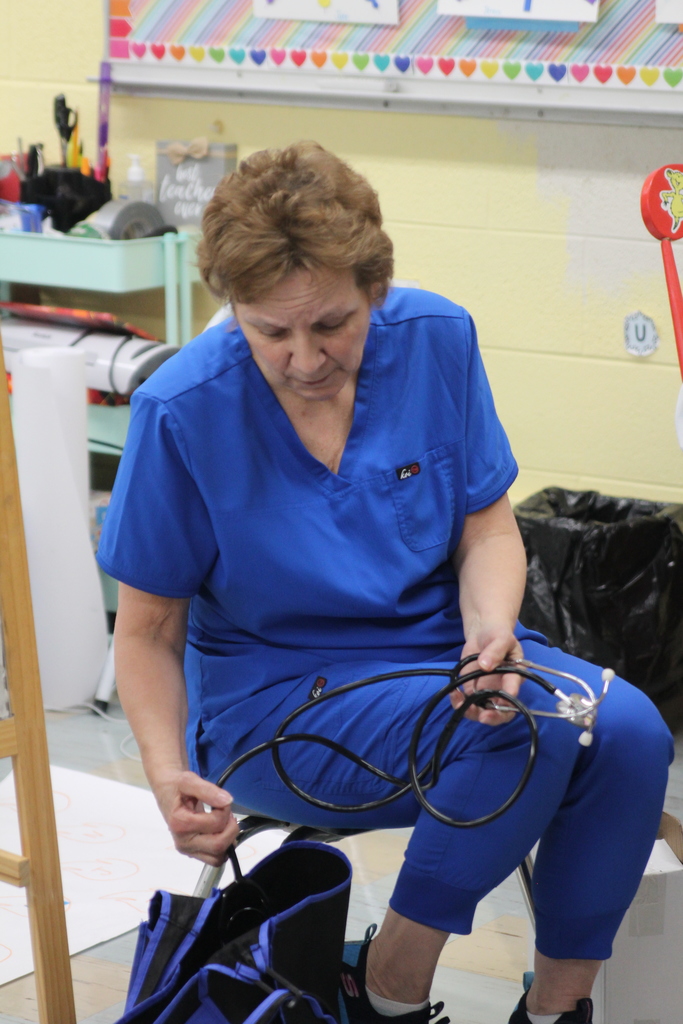 We love to celebrate our St. Mark Marksmen! #csw23 #smsmarksmen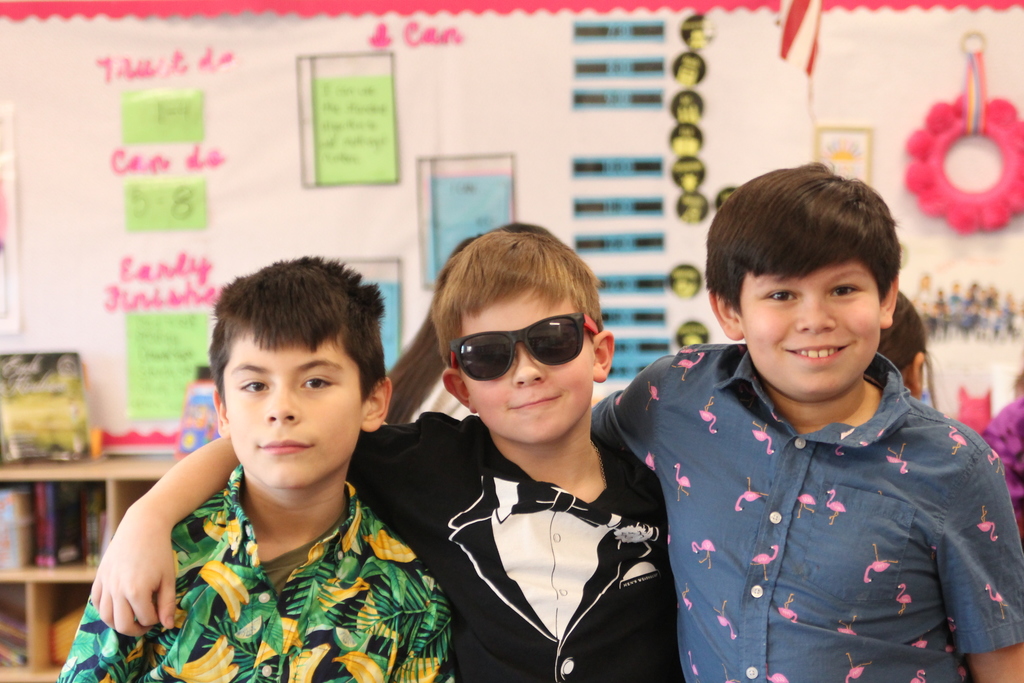 It's always a great day to be a Marksmen!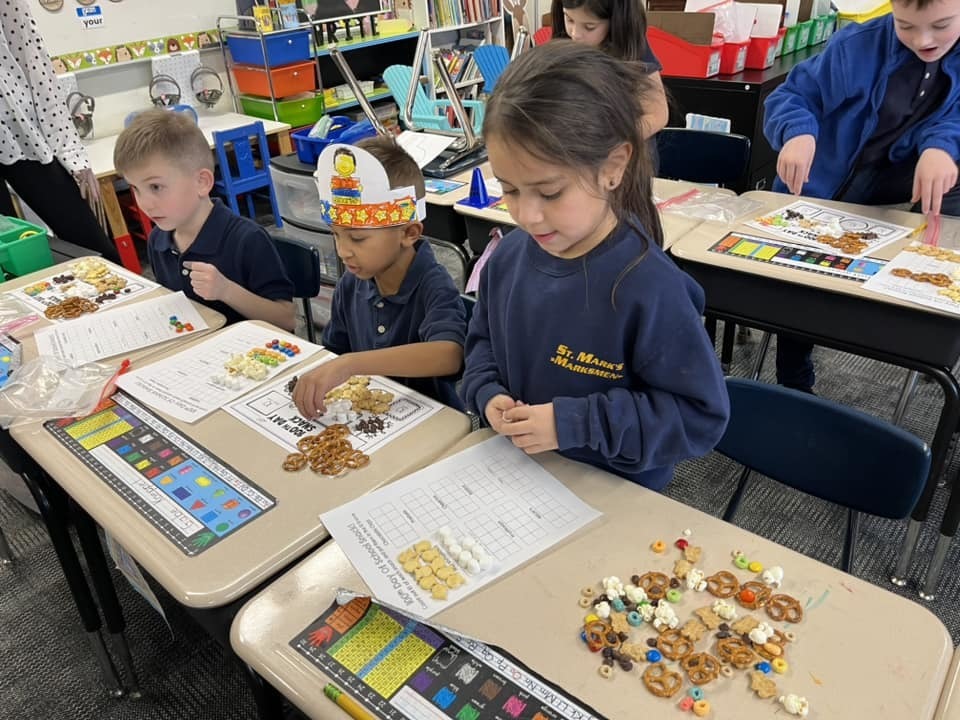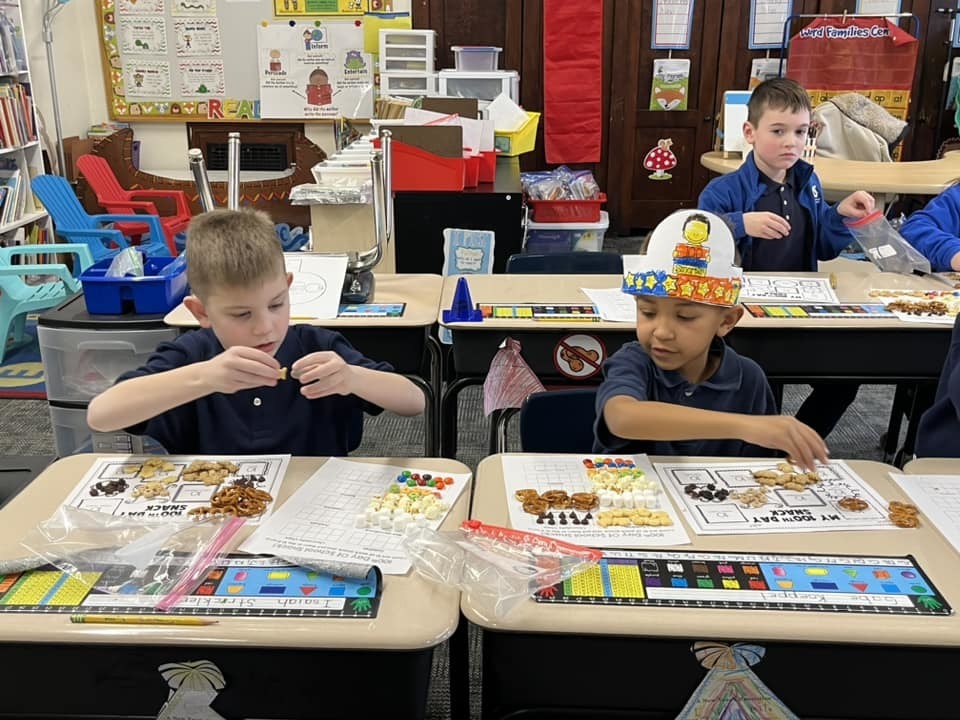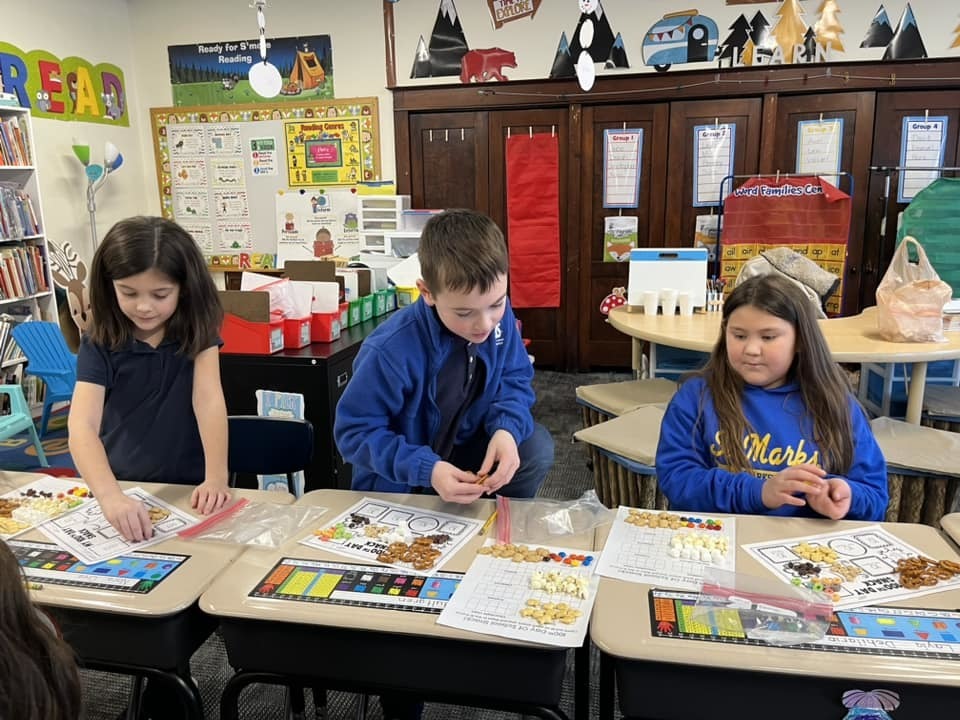 It's a great day to pretend it's sunny and 80 degrees! Here's to our students and their ability to bring us all joy!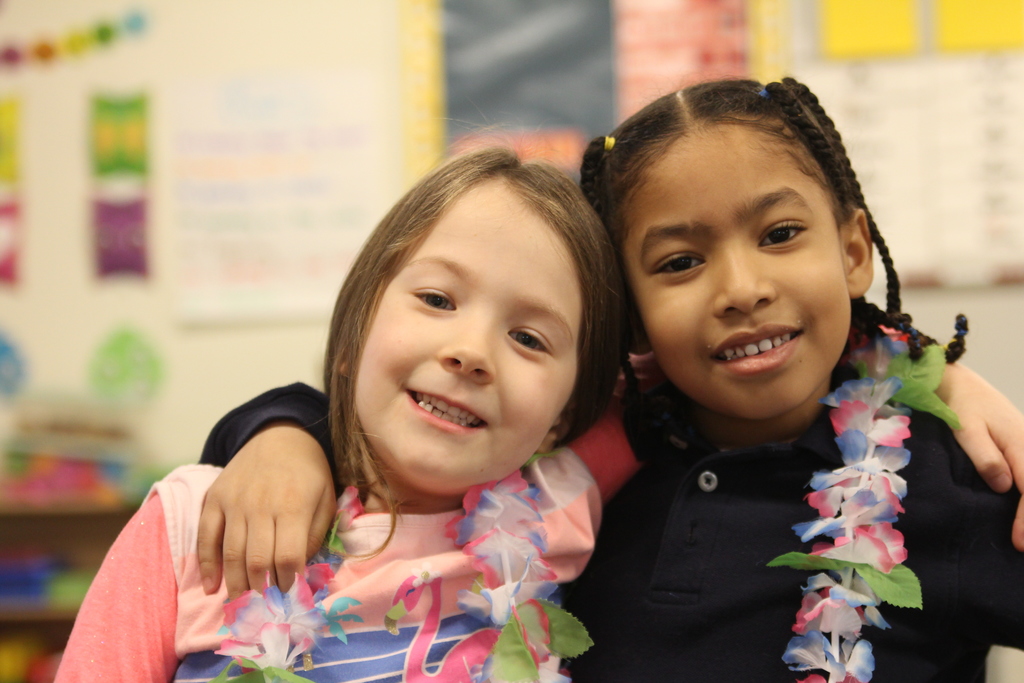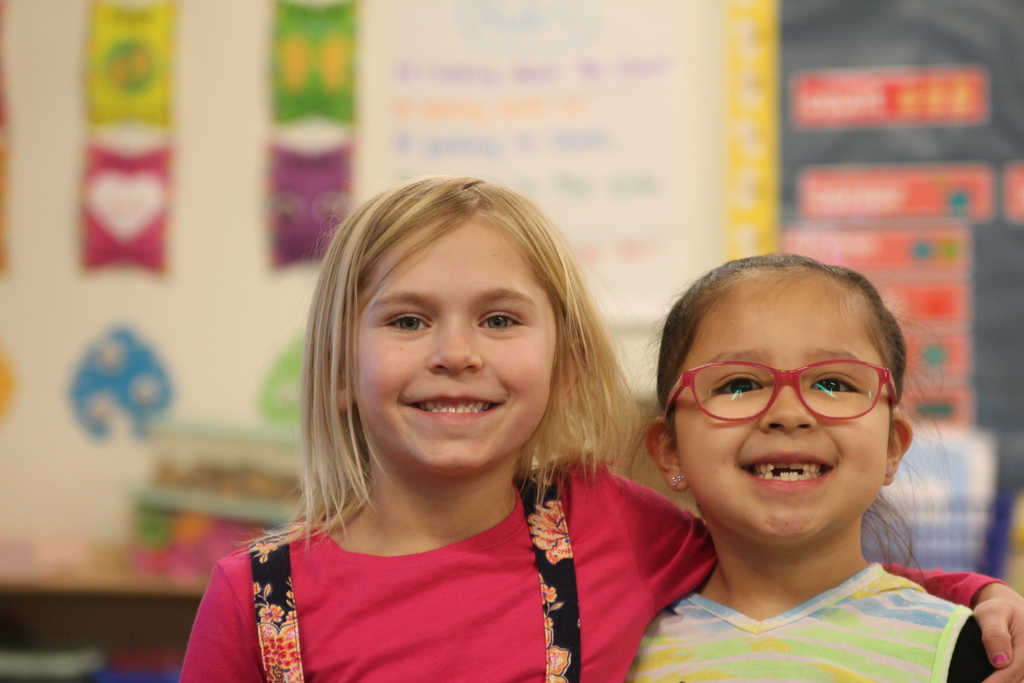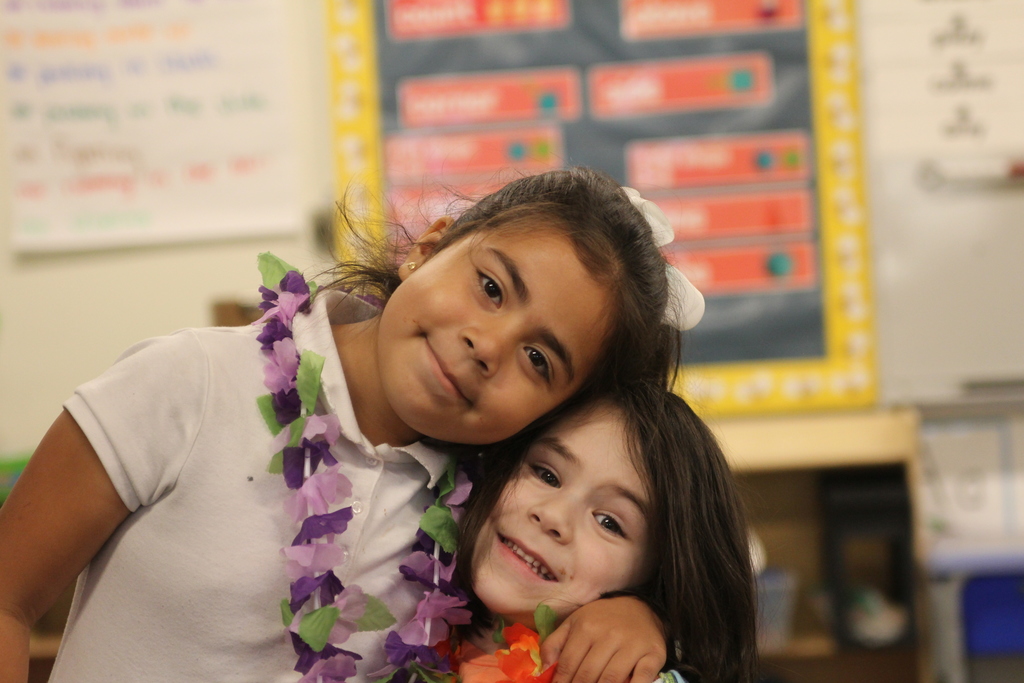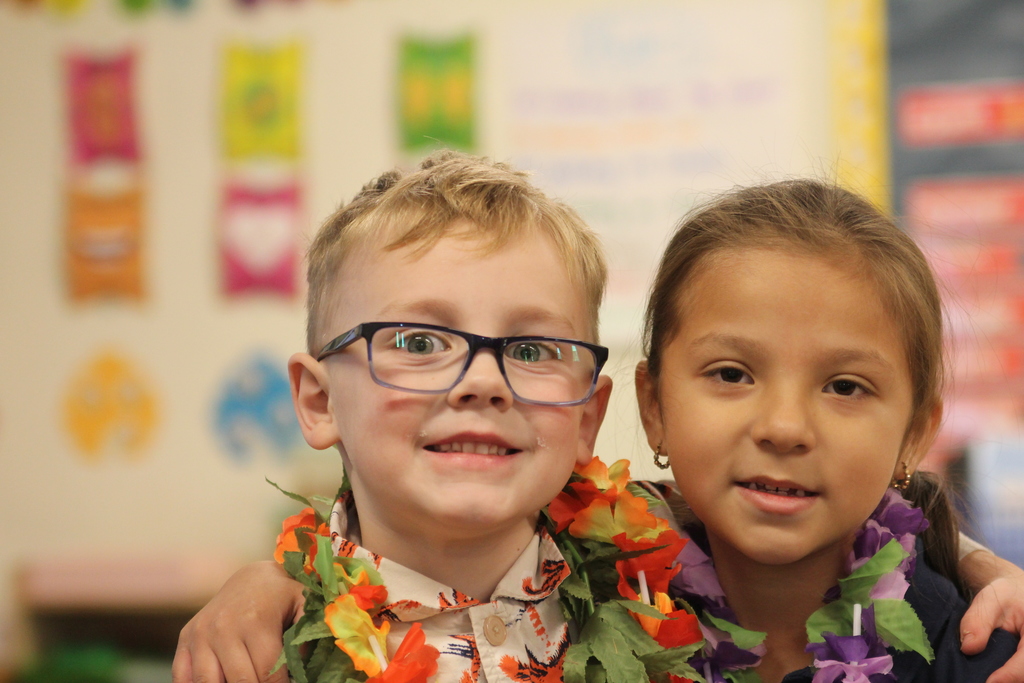 More 100 days of school fun from our first grade class!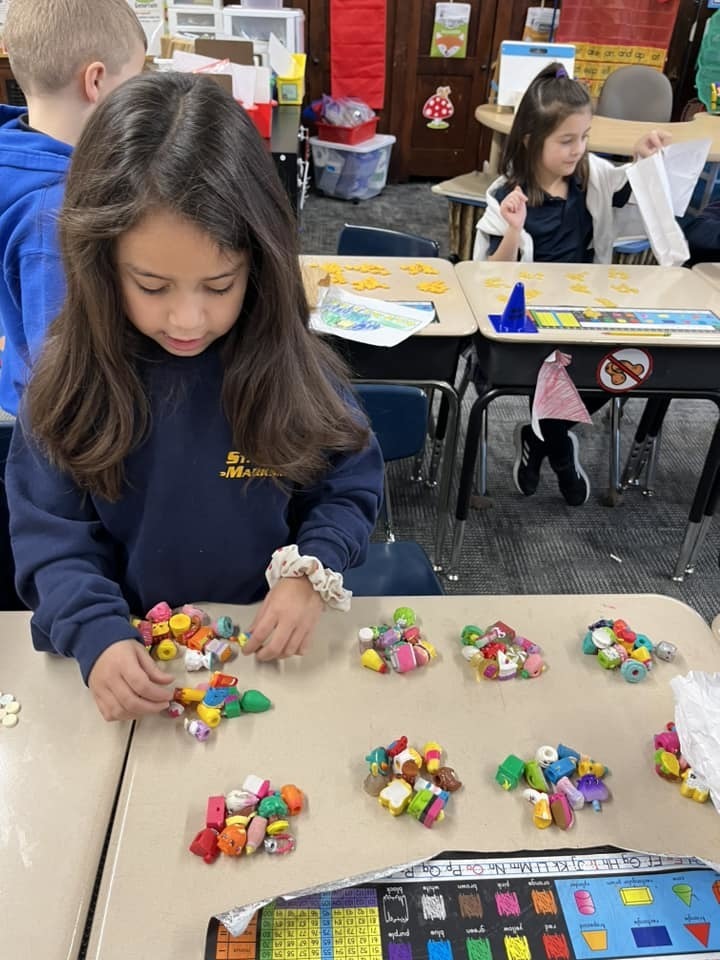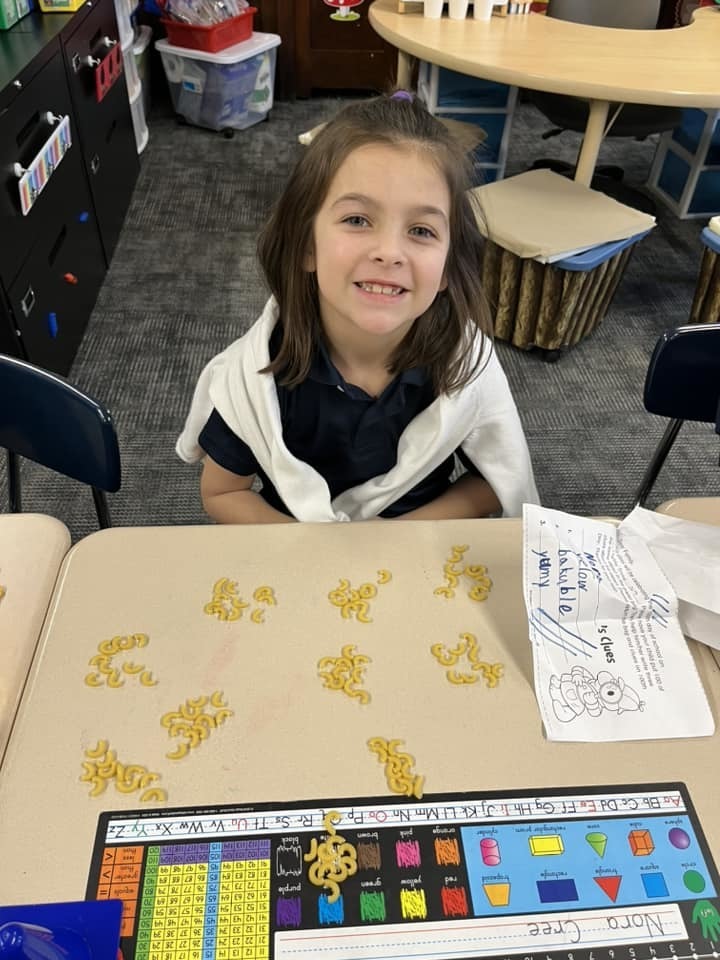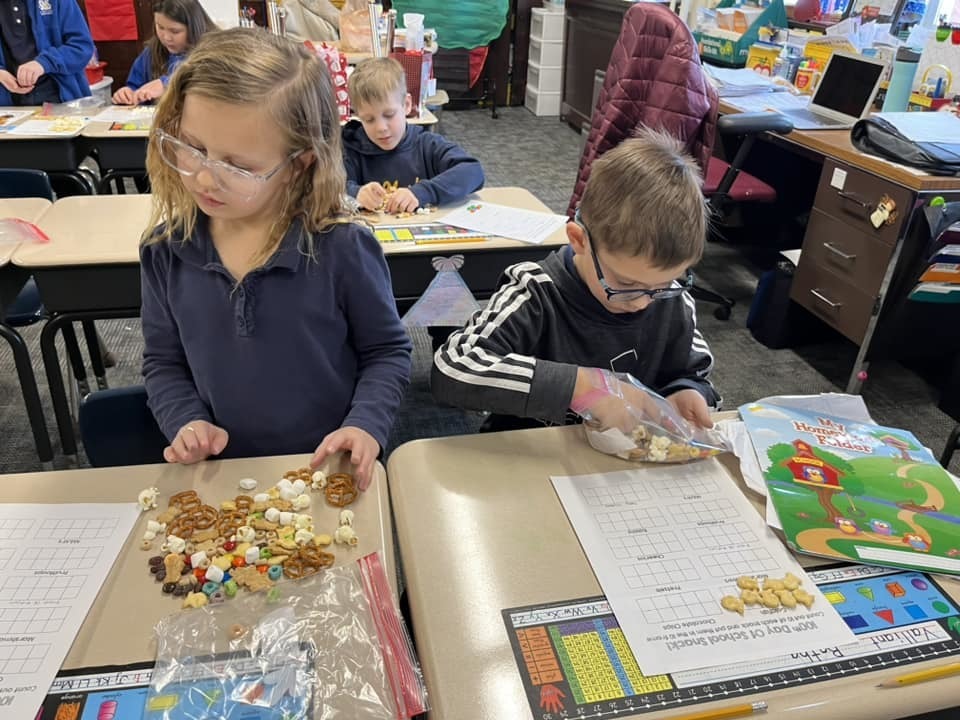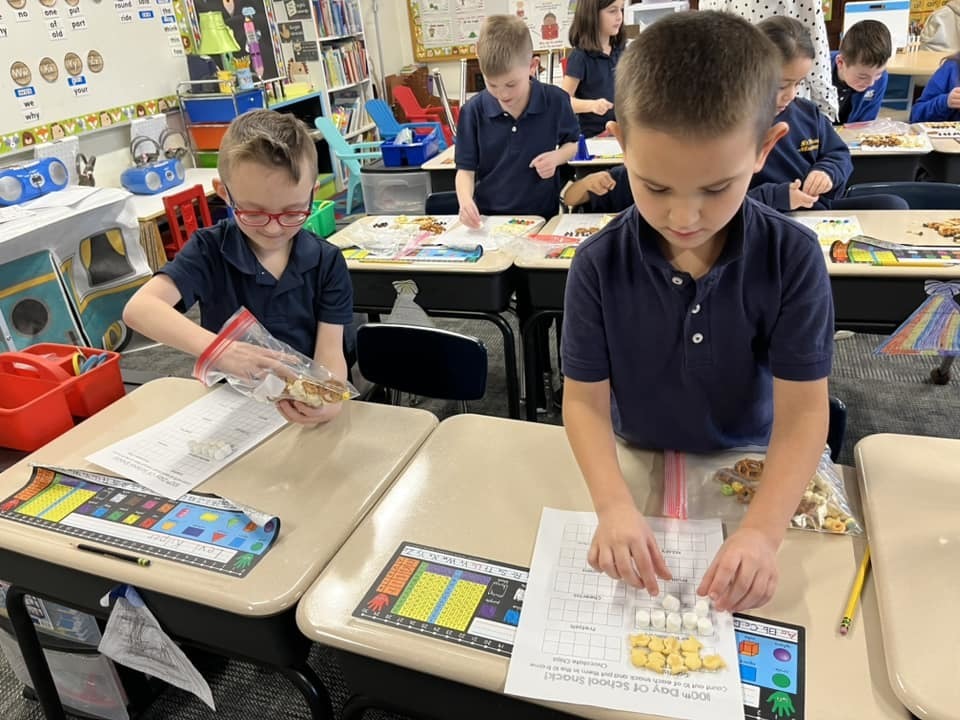 First grade celebrated 100 days of school last week with lots of fun and learning!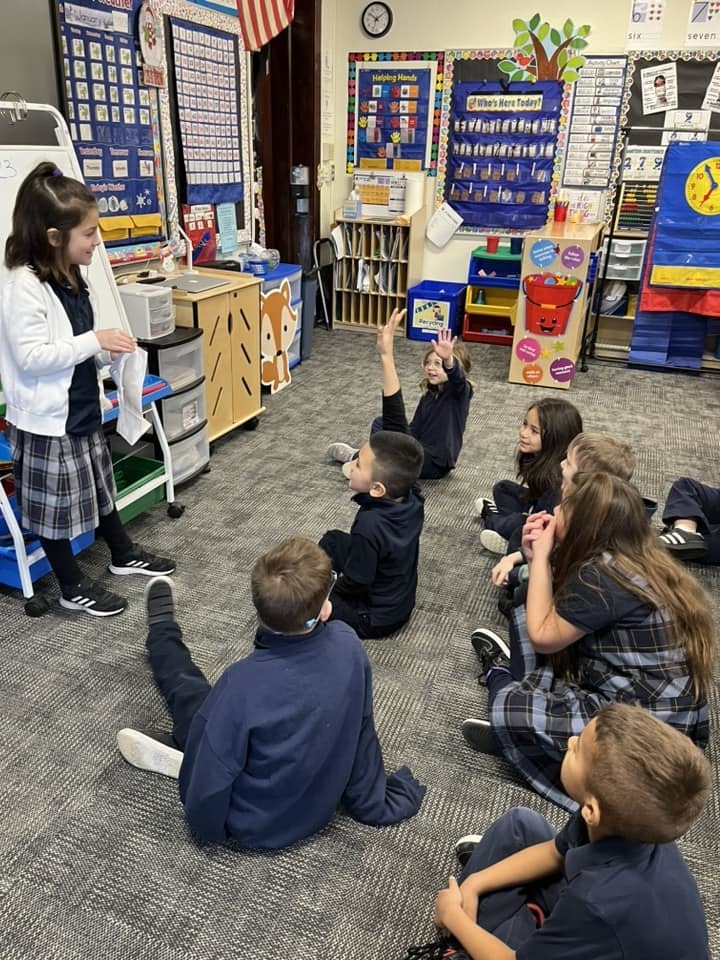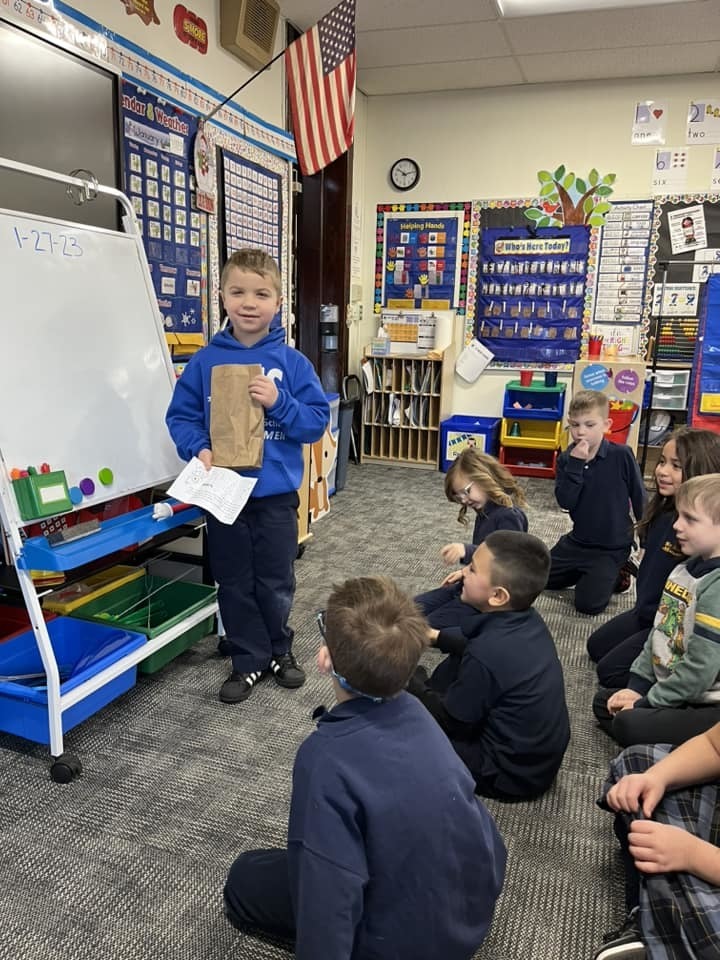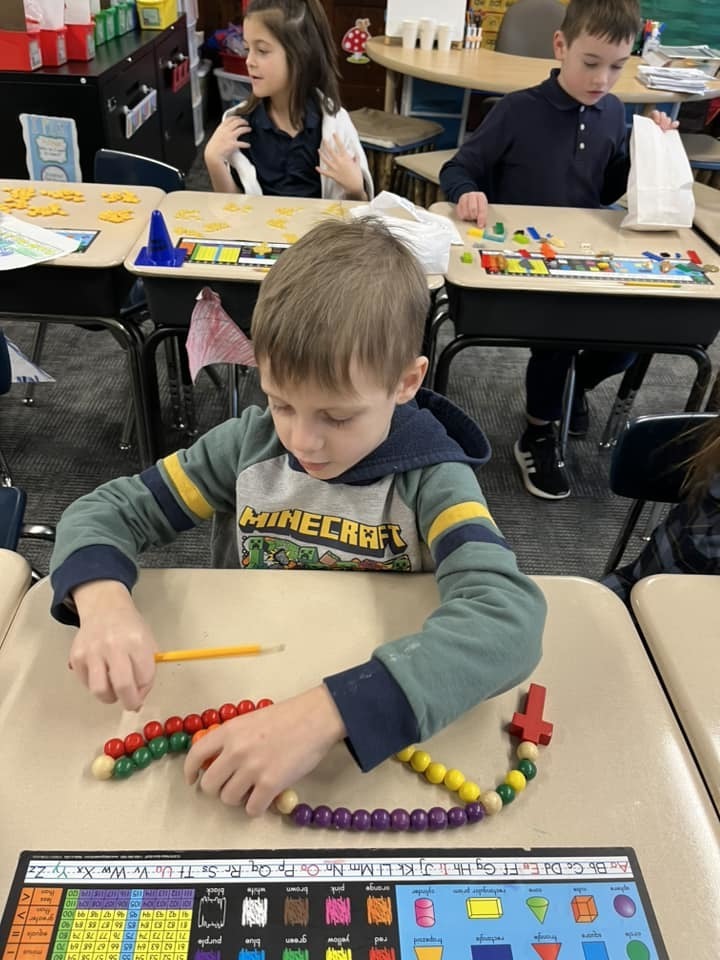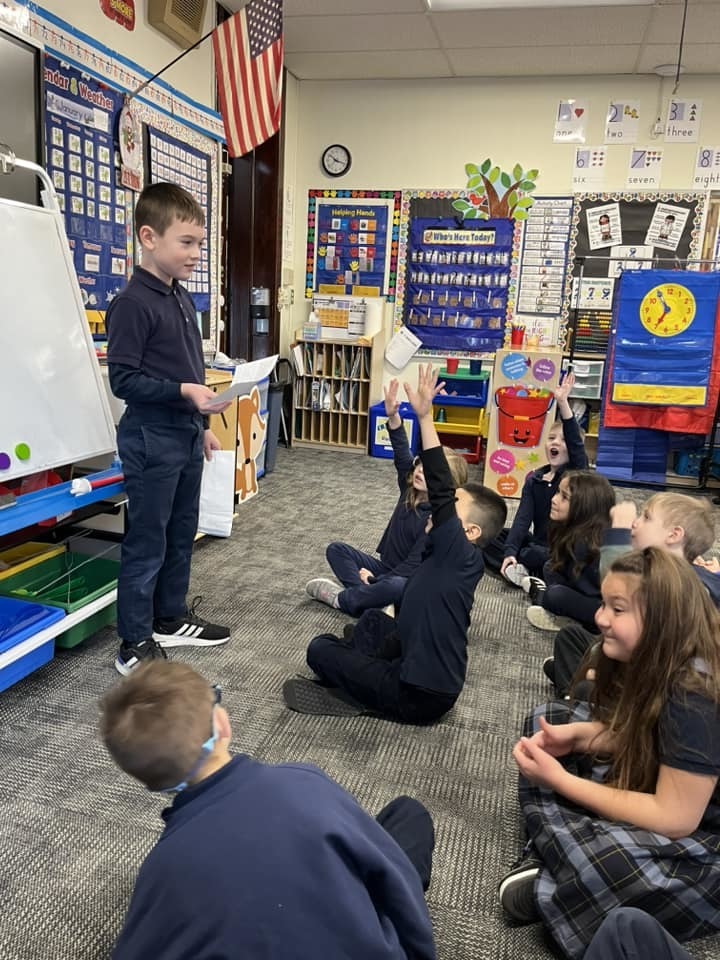 Preschool had some special visitors as they continue to learn about our community. The firefighters talked with the students about fire safety, making a fire plan, how to stop, drop, and roll if your clothes catch fire, and that firefighters have to wear lots of special gear!