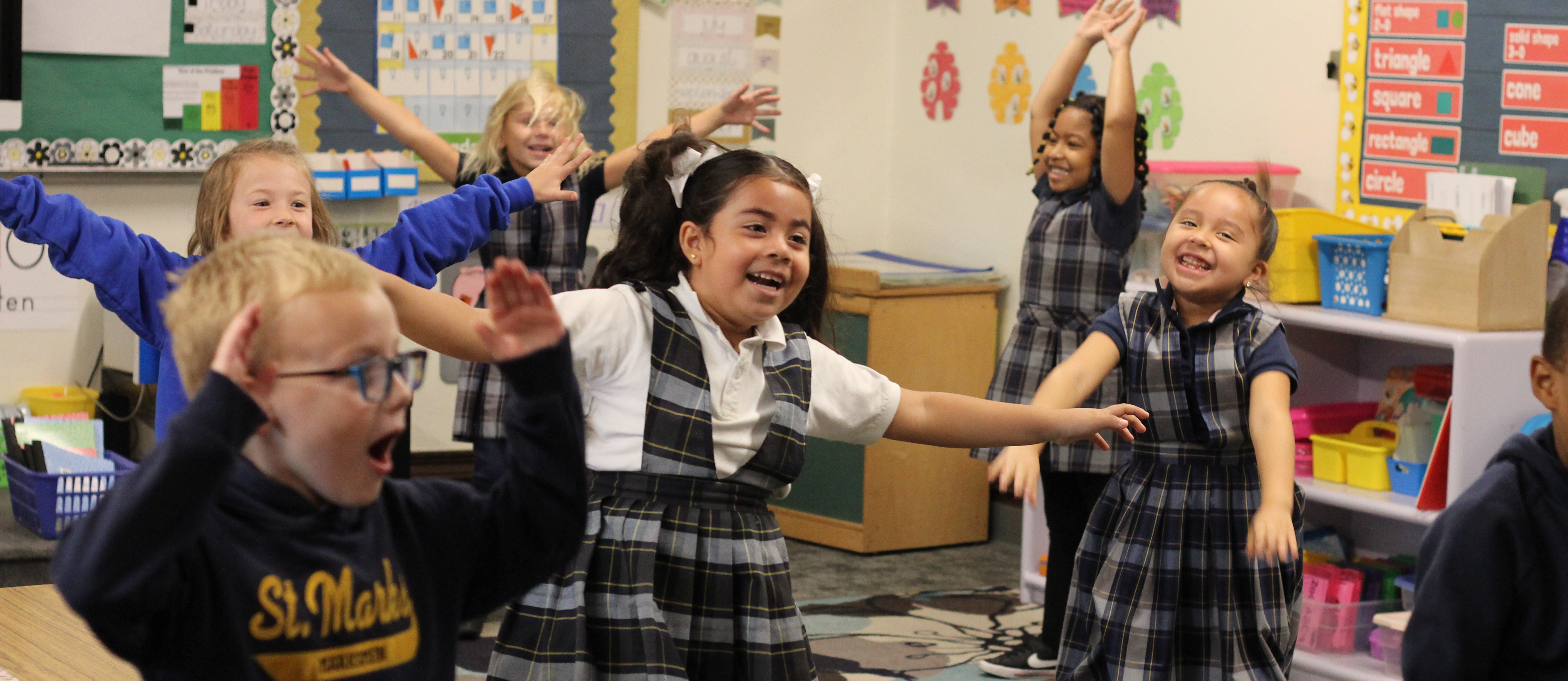 Why Us
Faith
We pride ourselves on teaching the Roman Catholic Faith and provide our students an understanding and appreciation for the Catholic belief and practices.
Once a Marksmen...
Once a Marksmen, Always a Marksmen! We have many alumni families and staff members who are alumni!
St. Mark's School
is community to service, worship, community, and education.